BAND OF TWO RIVERS
CHRISTMAS TREE LIGHTING
FAIR HAVEN, NJ
December 12, 2009. The traditional Christmas Tree lighting originally scheduled for Dec 5th, was re-scheduled to this evening because of rain. There was a large crowd of adults and kids listening to the music and waiting for Santa.
Director, Don Swinchoski, led the band with a number of Christmas selections that were well received by the audience.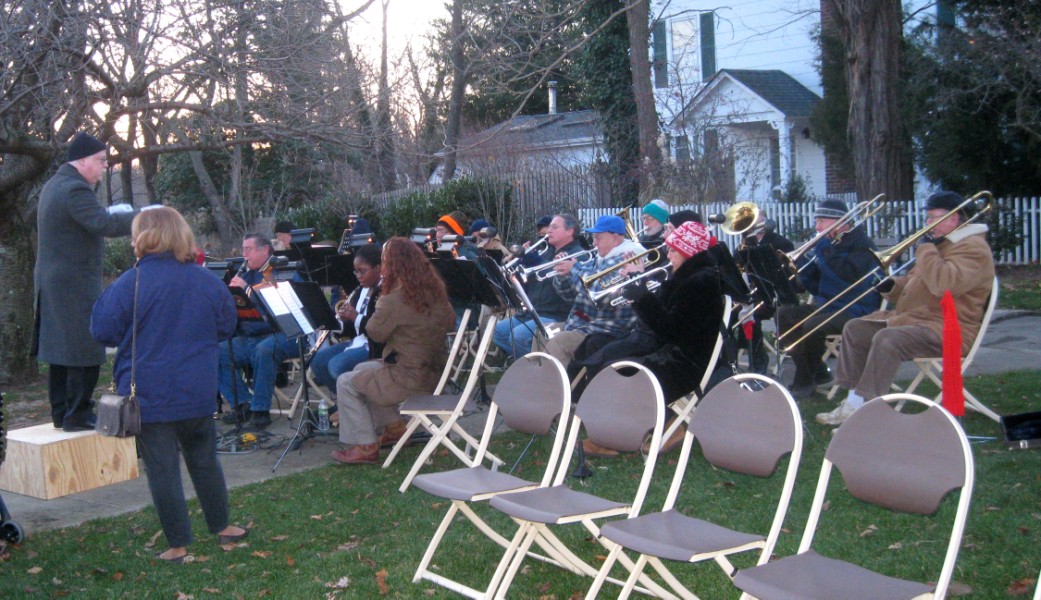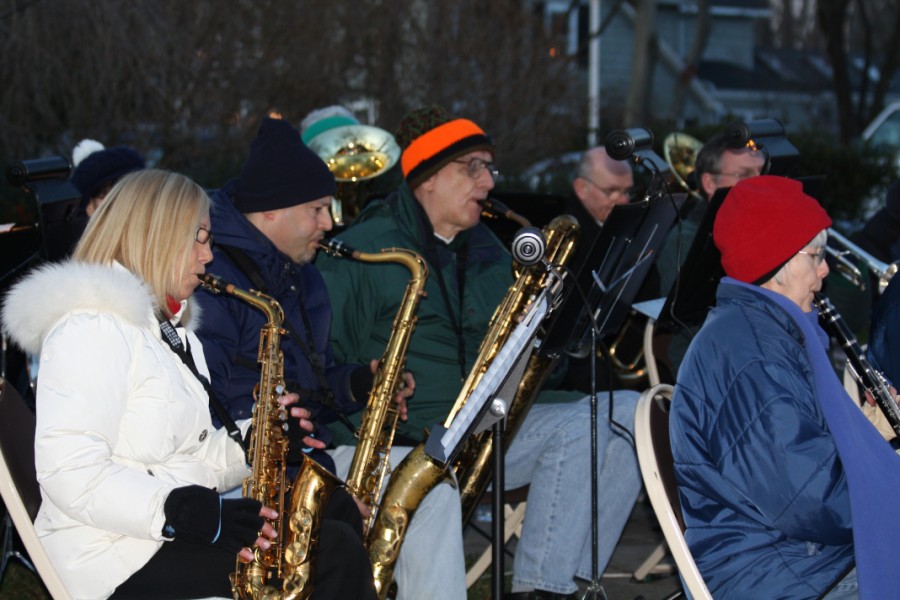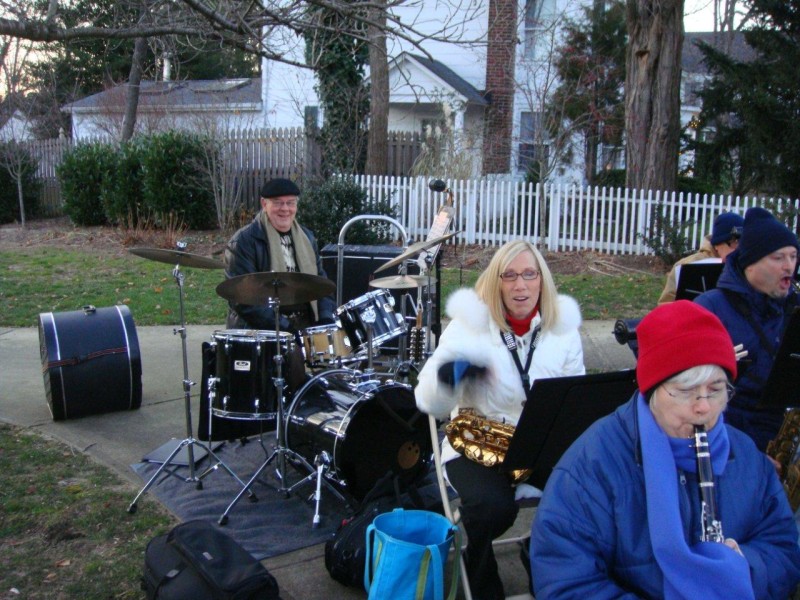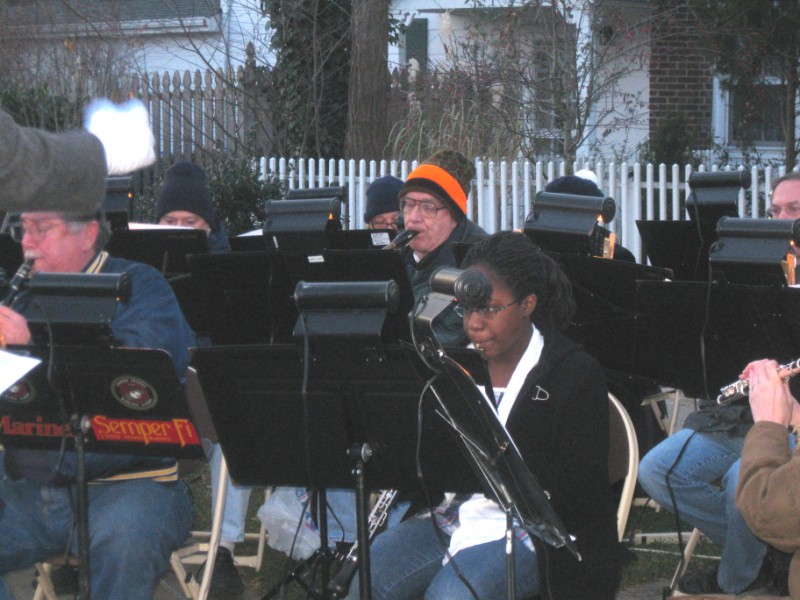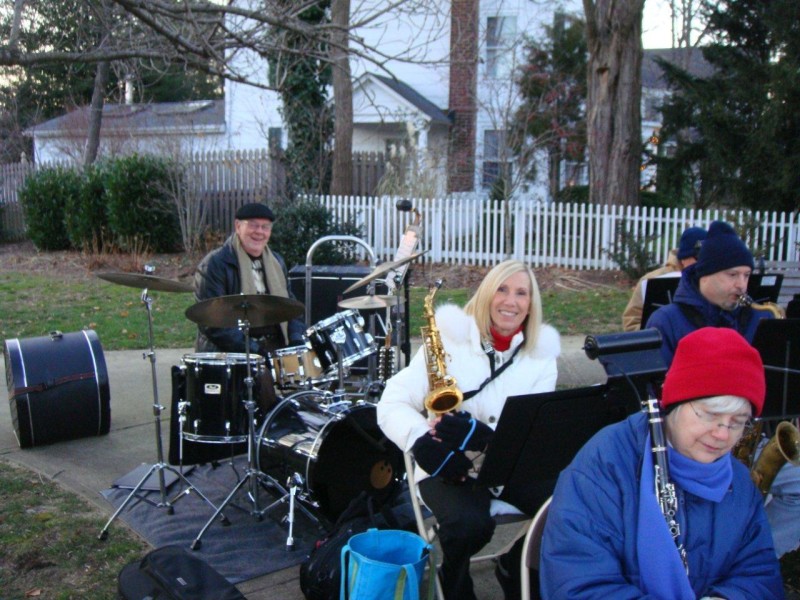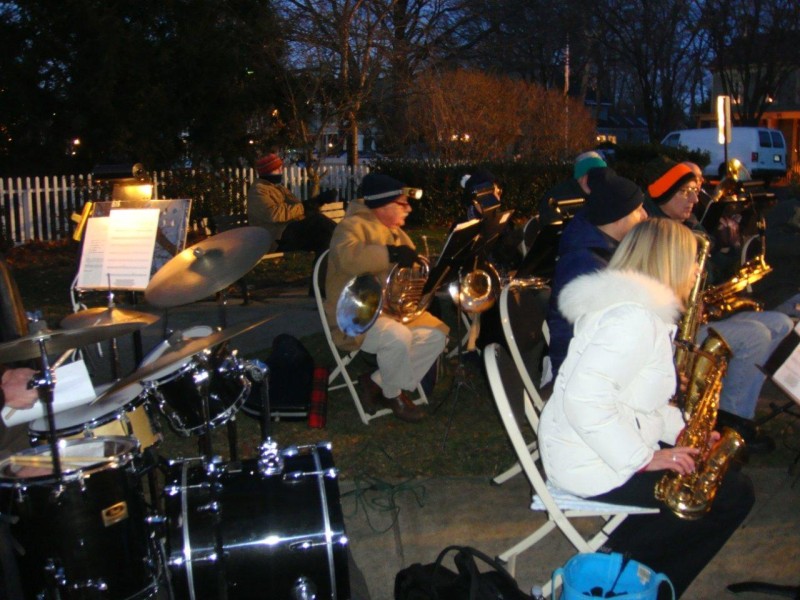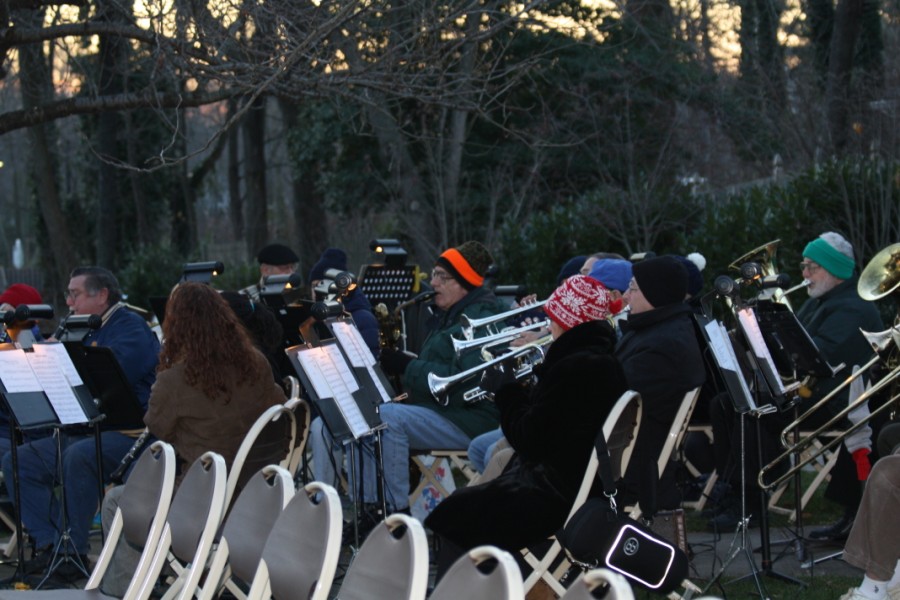 Fair Haven Mayor Mike Halfacre was on hand to celebrate the event.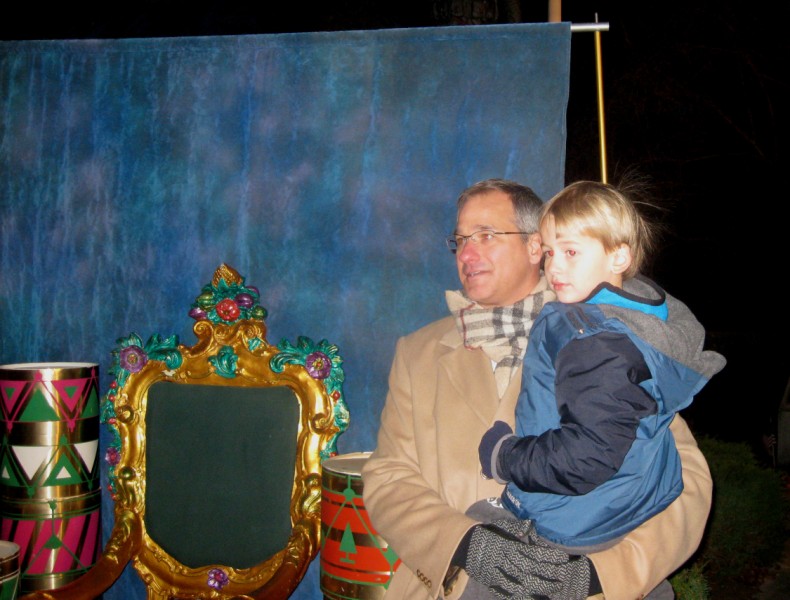 Santa arrived and received the official Fair Haven greeting from Mayor Halfacre.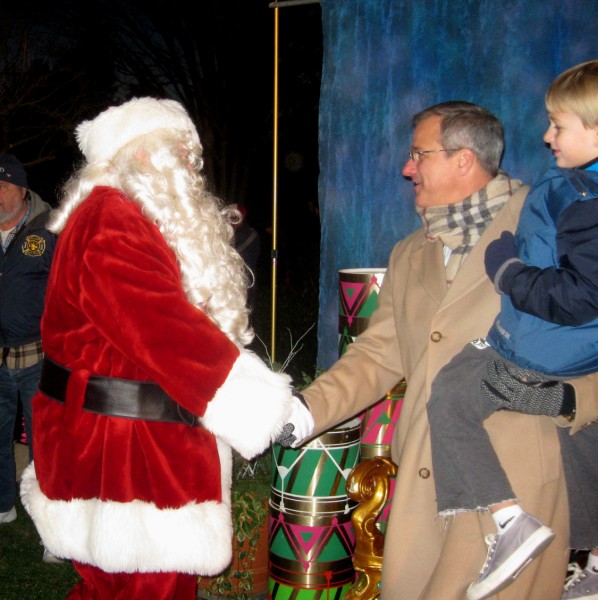 These two kids gave Santa a BIG list of things they wanted for Christmas.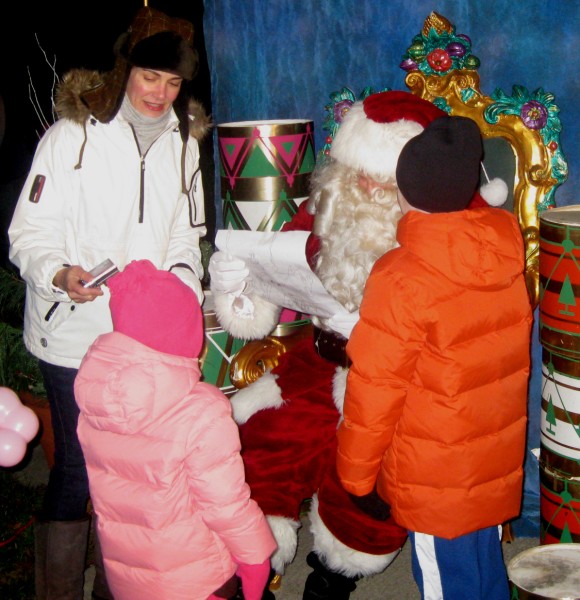 Thanks to the band friends for the photos and thanks to Kim Christman's family for the audio.