17th ANNUAL MILLPOND #1 ICE HARVEST FESTIVAL
TOBYHANNA, PA
click on any photo to ENLARGE
(Ice harvest hotline for ice conditions: 570-894-8205)
January 16, 2010. Starting around 1895, households in the Pocono Mountain area cooled food and beverages in iceboxes filled from ice that was harvested from this pond. The harvest continued into the early 50's for cooling boxcars. In 1993, Bill Leonard Sr, who worked in the ice industry as a boy, dreamed about building an icehouse, and he started construction. He died suddenly, but in his memory, the local folks continued the project to completion.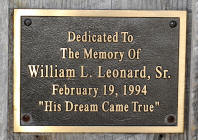 Upon arrival, I saw a large group of parked cars and this unique sign. I then found some of the key Ice Harvest players posing with the vintage 1919 Gifford-Wood Ice saw.
In the old old days, this 7 bladed ice plow was pulled by a horse and it scored the ice deep enough for hand saws to take over.
\
The next step, as shown with the man in the yellow jacket, is sawing the ice with a large hand held saw. The young man next in line, with the 3 pronged tool, is separating the ice into large blocks and the young man to his right is moving the blocks to the next station. Over the course of the day, volunteers manned the saws and everyone, young and old, took a turn. Boy Scout troop 100 helped out in every phase of the harvest today.
Via a pre-cut channel, the 200 pound, 1 foot thick blocks of ice were passed from man to man toward the icehouse.
In order to get the ice to the top of the metal ramp, a long rope is attached to a pack of 4 blocks of ice. The rope runs up the ramp, over several pulleys and back down under the ramp to attach to the horse harness. As the horse moves away from the icehouse, the blocks ascend the ramp to the next group of men. Early in the day, a tractor towed the rope.
Once on top of the outside ramp, the ice is guided toward the the inner icehouse ramp. Inside the icehouse, the men completely fill the floor with a layer of ice. At that point, the inside ramp is raised by a block of ice in preparation for the next layer.
One of the highlights of the day was the operation of the 1919 Gifford-Wood Ice saw. The saw scored the ice down several inches and provided all the parallel grooves, which allowed men with hand saws, to cut the ice into uniform widths.
Renie Workman of TV channel 16, WNEP interviewed Bill Kerl, who years ago, delivered ice to homes and A&P stores. The TV station also took video of the guy who made homebrew ice cream with a system driven by a hit-or-miss engine.
On this special event day, 42 tons of ice were harvested. It was a great day, very interesting, educational and fun.