THE AL WRIGHT UNIT
RED BANK, NJ
click on any photo to ENLARGE
August 10, 2013. Patrons dining on the outdoor tables at the Monticello Restaurant in Red Bank had a real treat on Saturday. The Al Wright Unit played many jazz standards as folks enjoyed the good weather and great food. Yes, Red Bank's Streetlife was in full swing.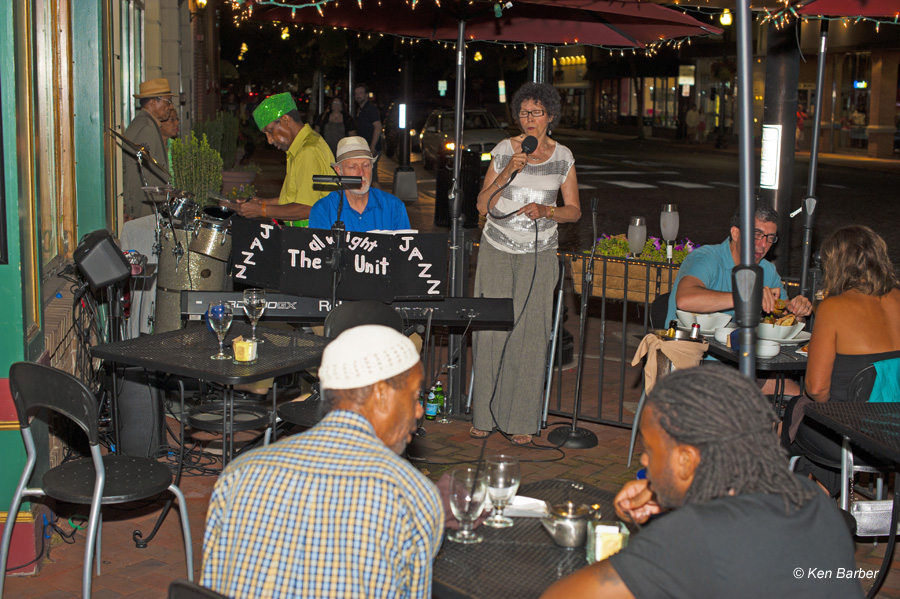 The jazz unit was under the direction of Al Wright, the founder of the group and also the drummer.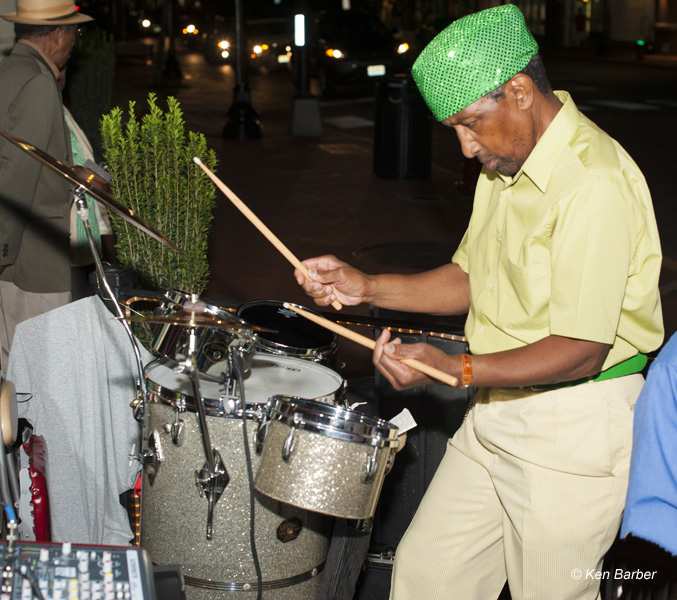 Ruth Wright is the group's vocalist.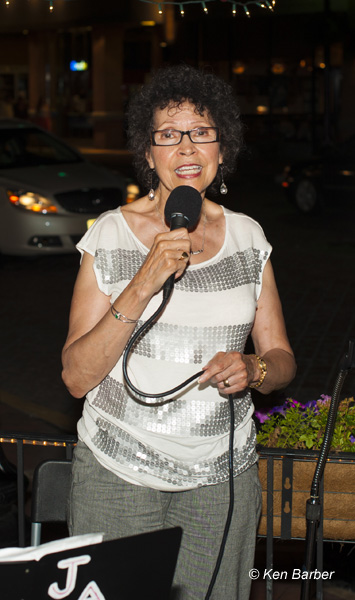 At the keyboard was Marc Cohn.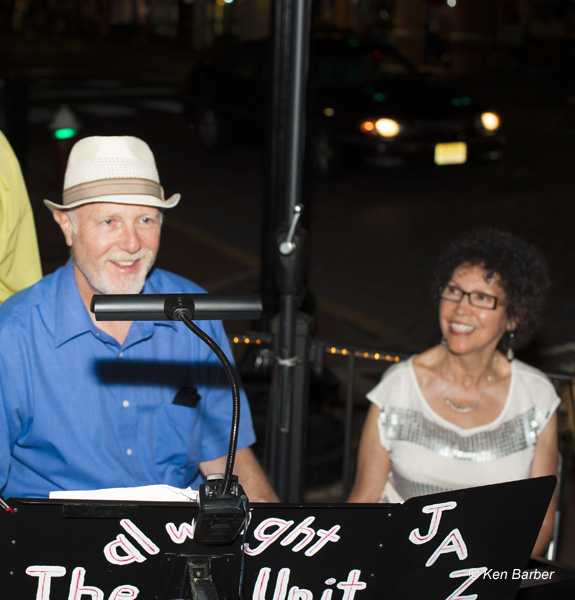 The food was excellent and the patrons really enjoyed the music, as noted by the applause at the end of each number.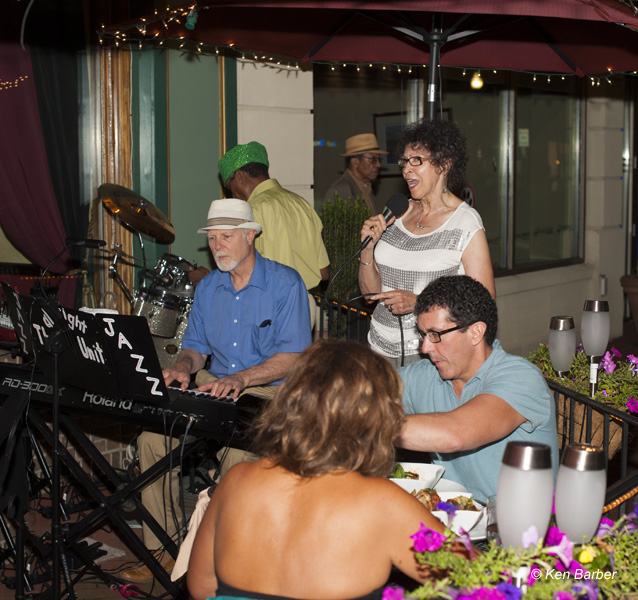 As always, Ruth was in excellent voice this evening.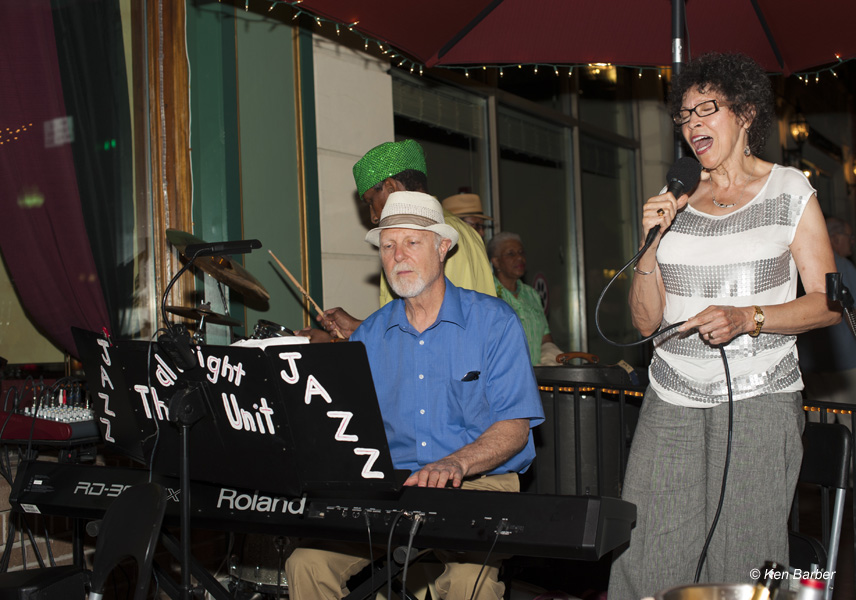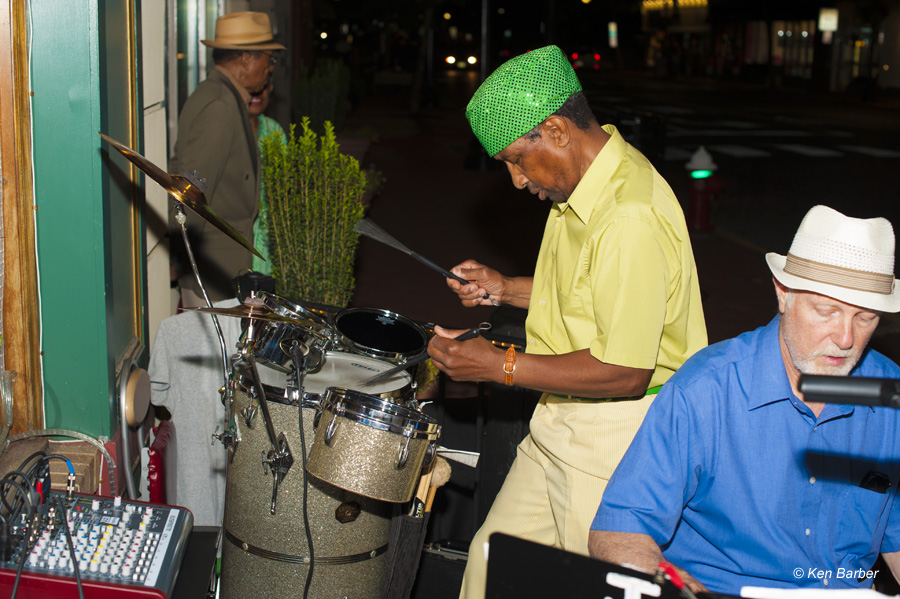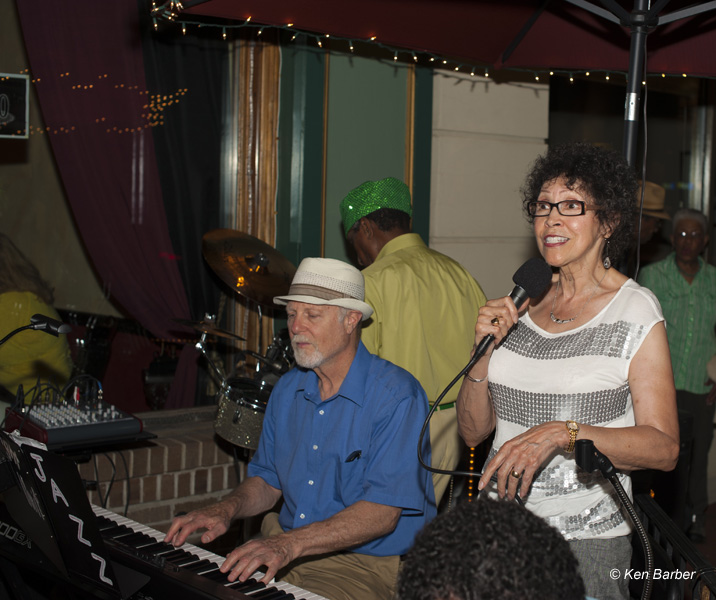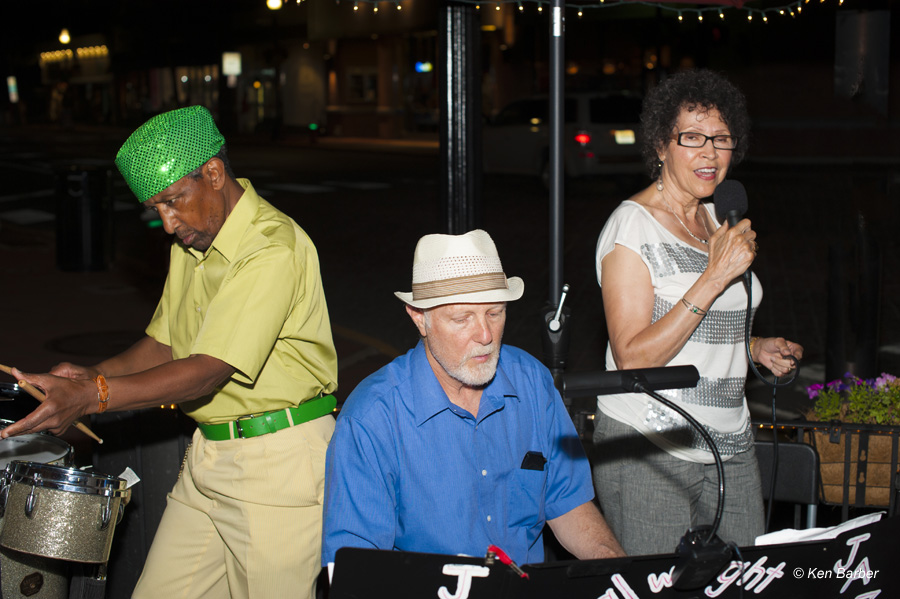 Another entertaining evening in Red Bank, thanks to the talent and performance of the Al Wright Unit.