TRASHED $8 MIL MANSION IN MONMOUTH COUNTY, NJ MAY 30, 2014
I was floored by the trashing of a mansion that was once worth $8 million dollars. Who could do such a thing? Every time I see something that makes no sense, I think that somehow, someone has figured out how to turn a disaster into a profit or more than likely into a large tax deduction. There must be a very interesting story to go from eight million dollars to trash ! All the furniture was gone, kitchen appliances were gone, almost all things made of glass were smashed and holes were kicked into the walls. From the photos, it would appear that the physical structure was in good shape, but would someone fix it up or tear it down and start over?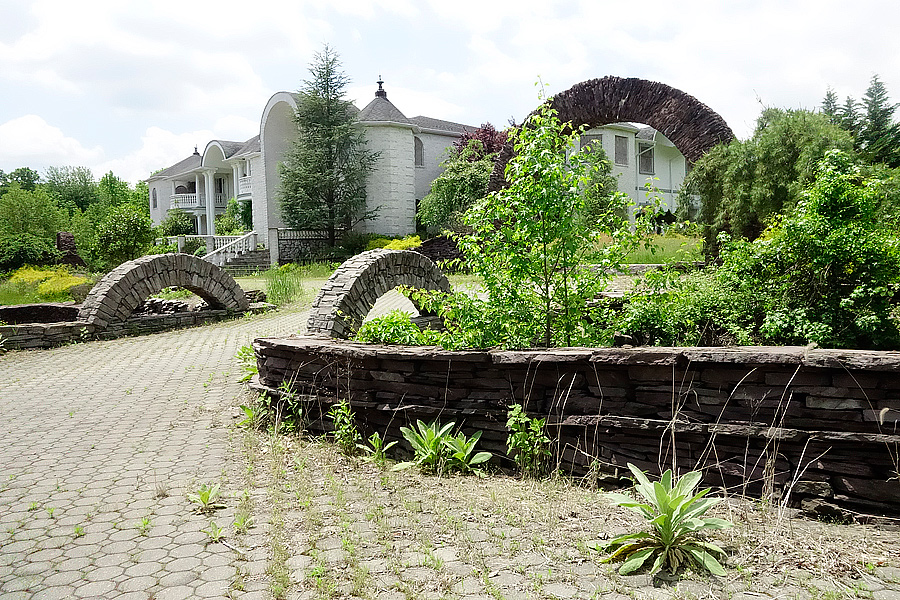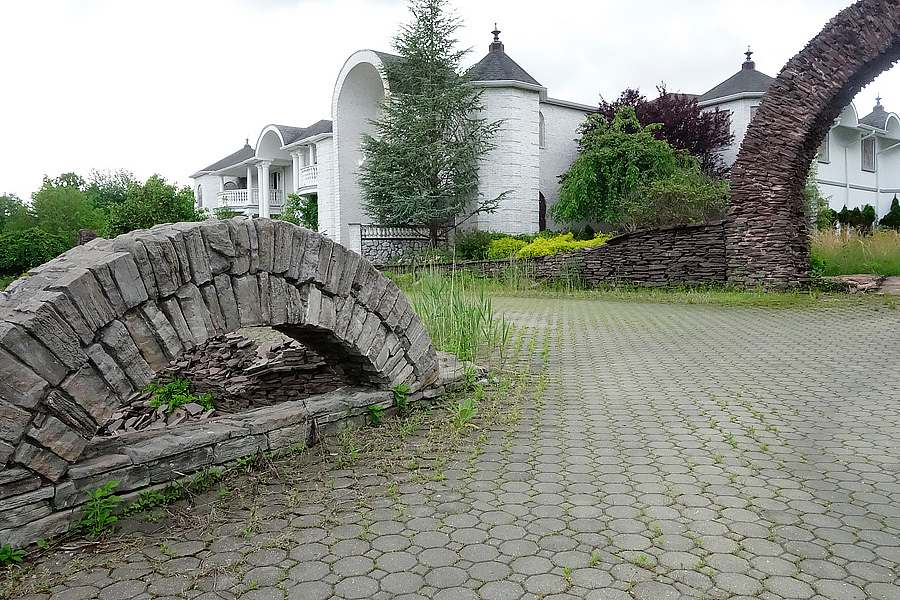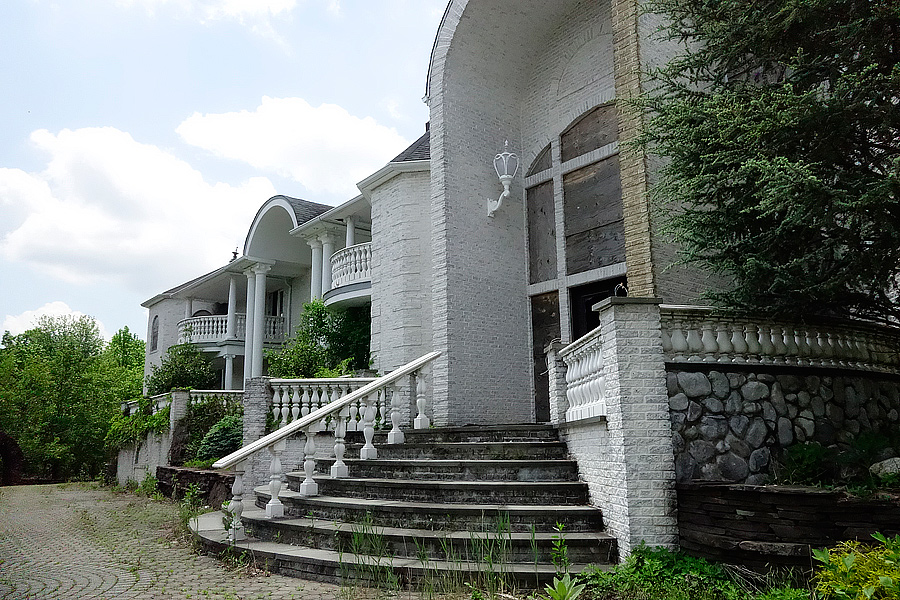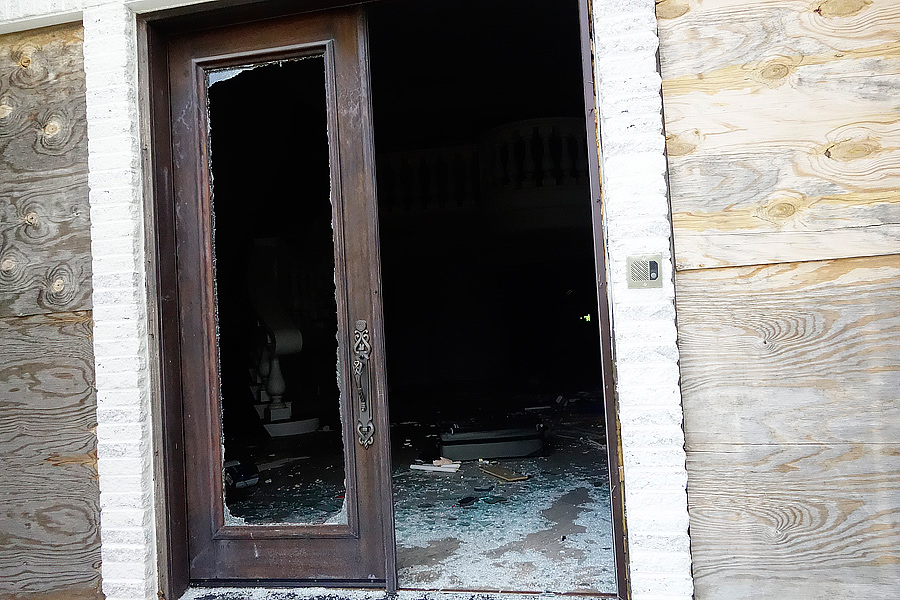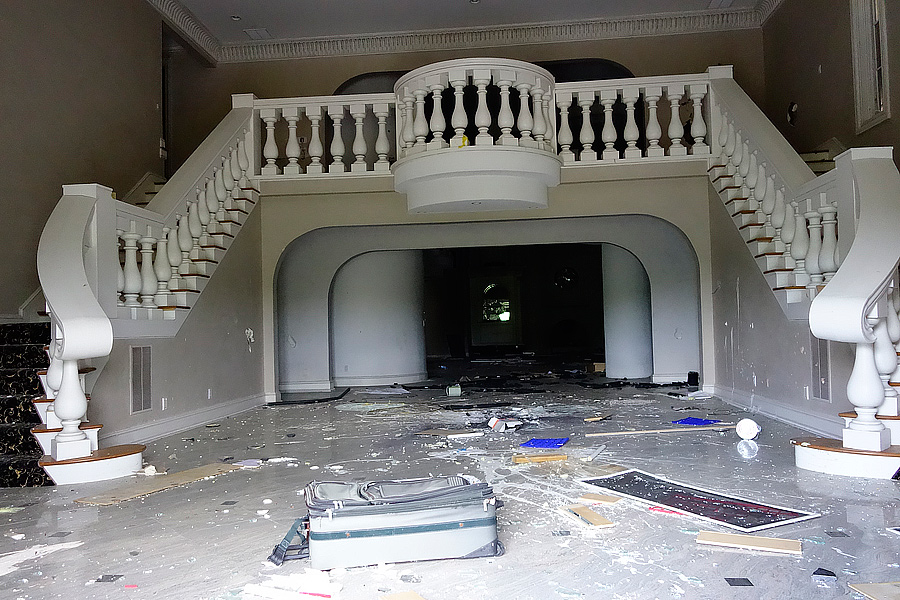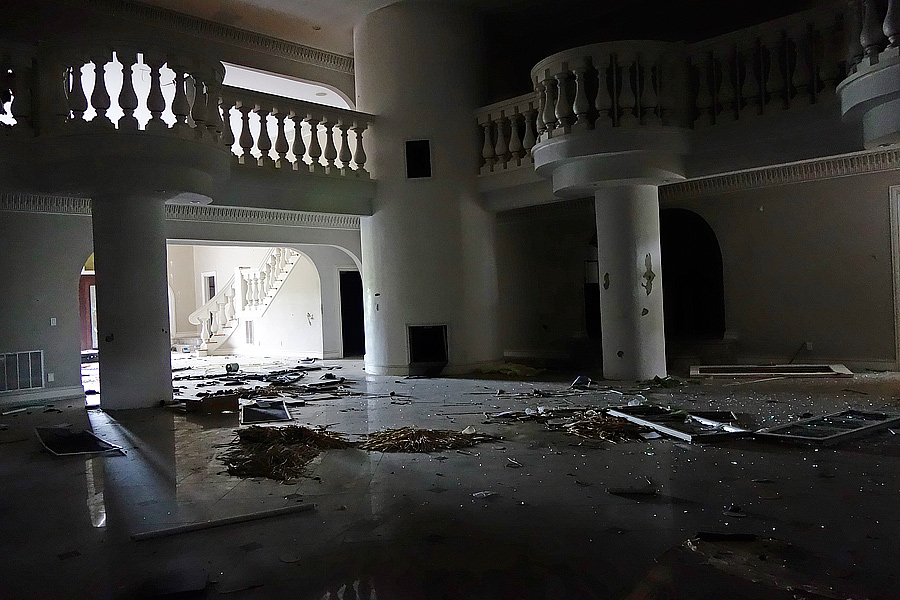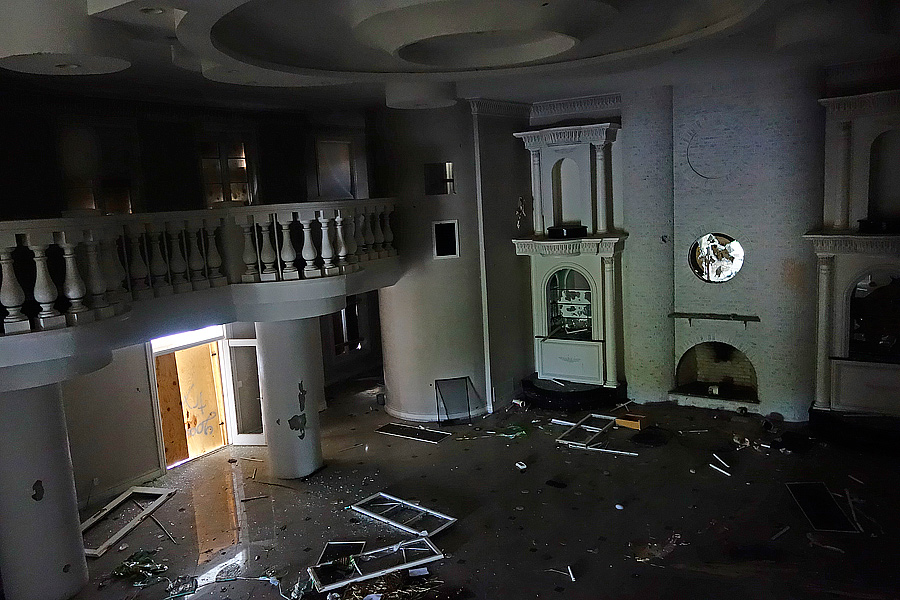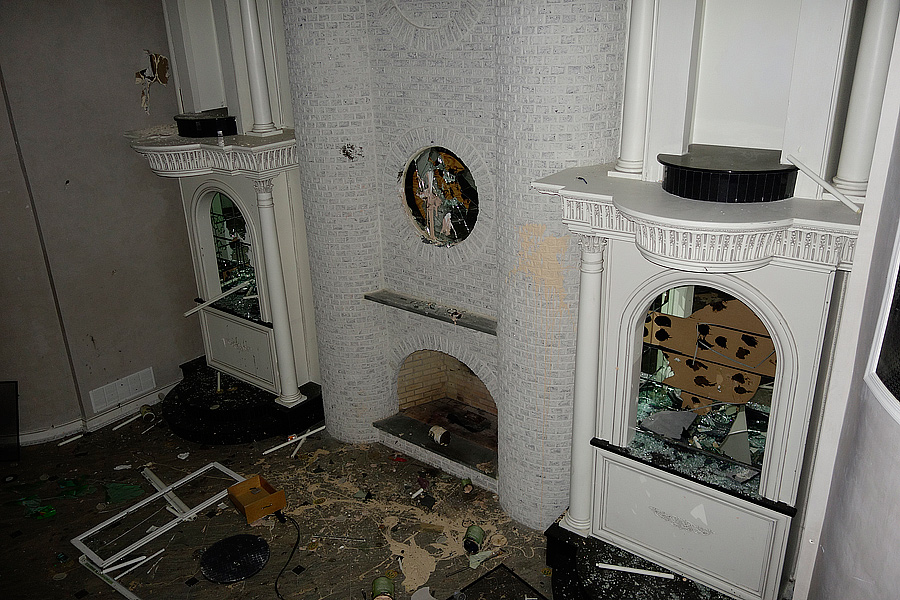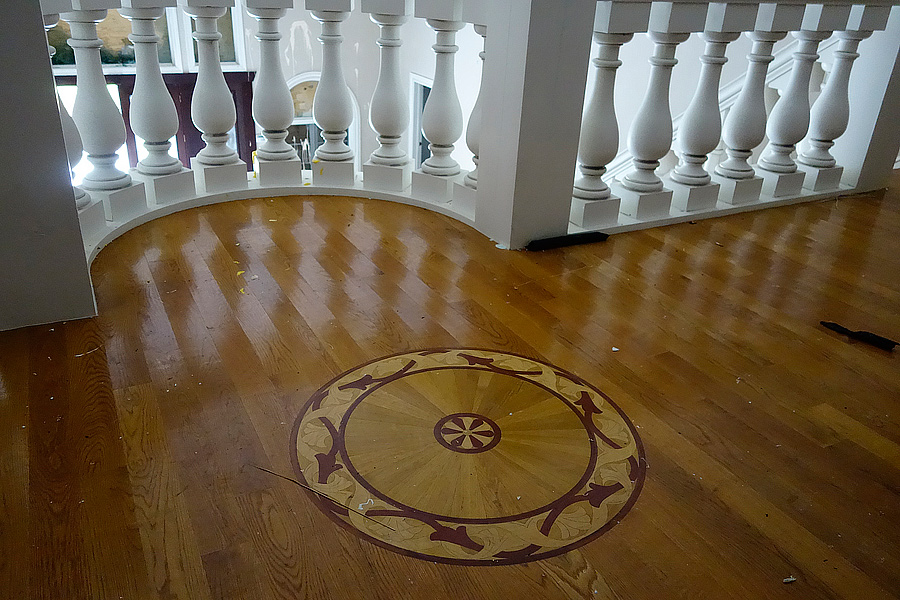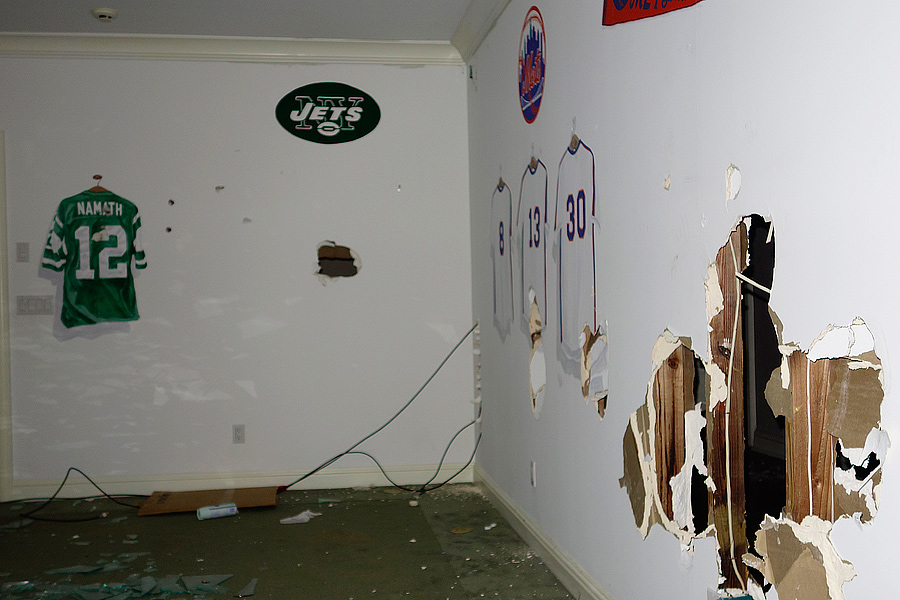 From this photo, it looks like the vandals missed a spotlessly clean bathroom with a completely untouched glass shower?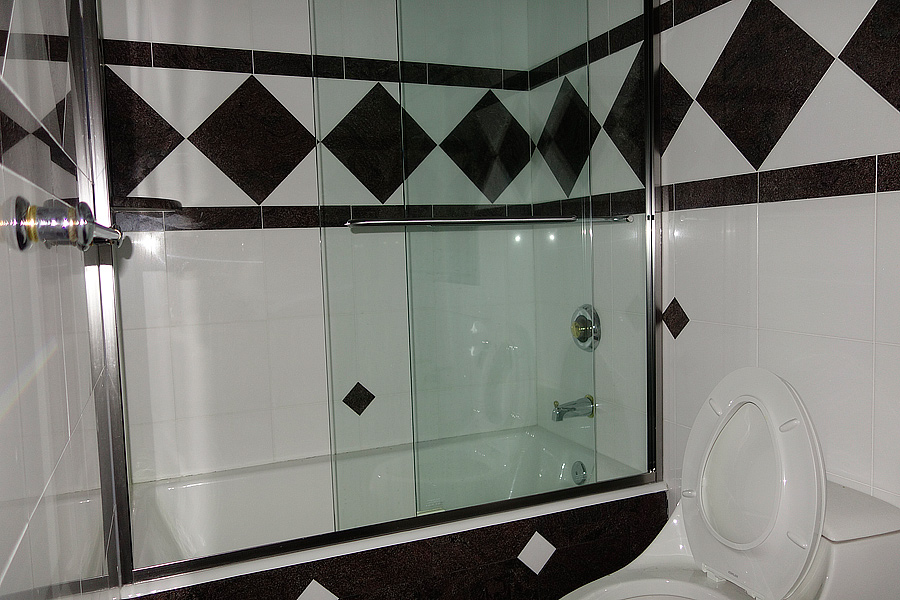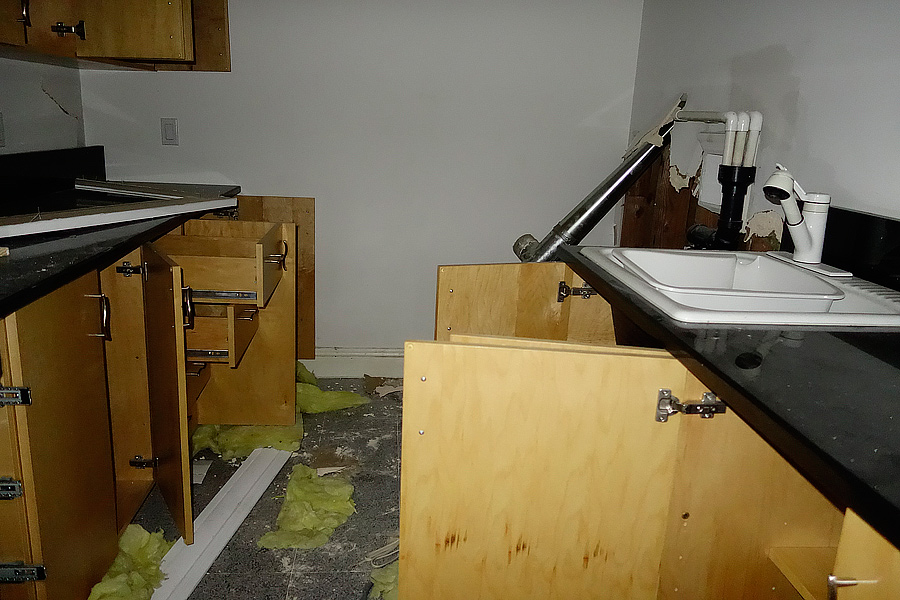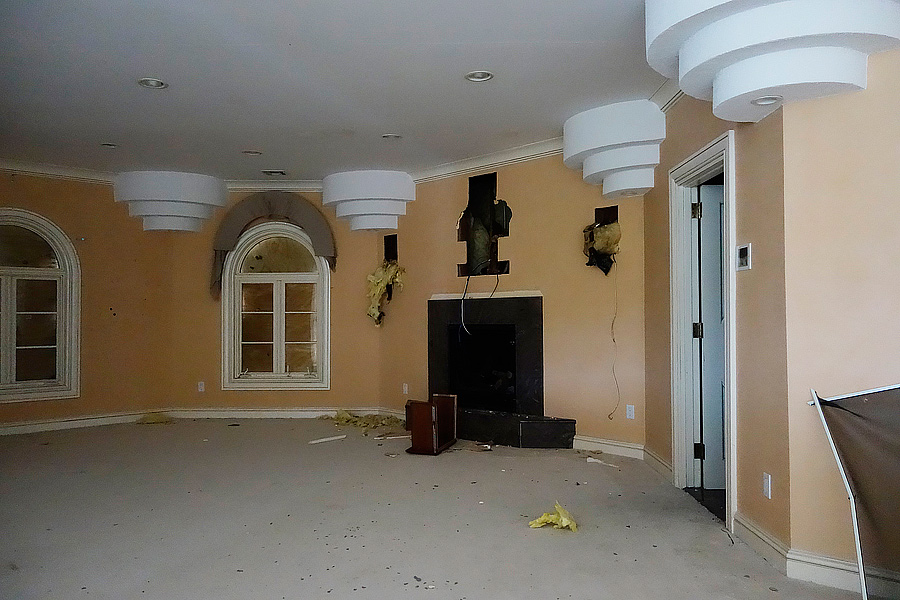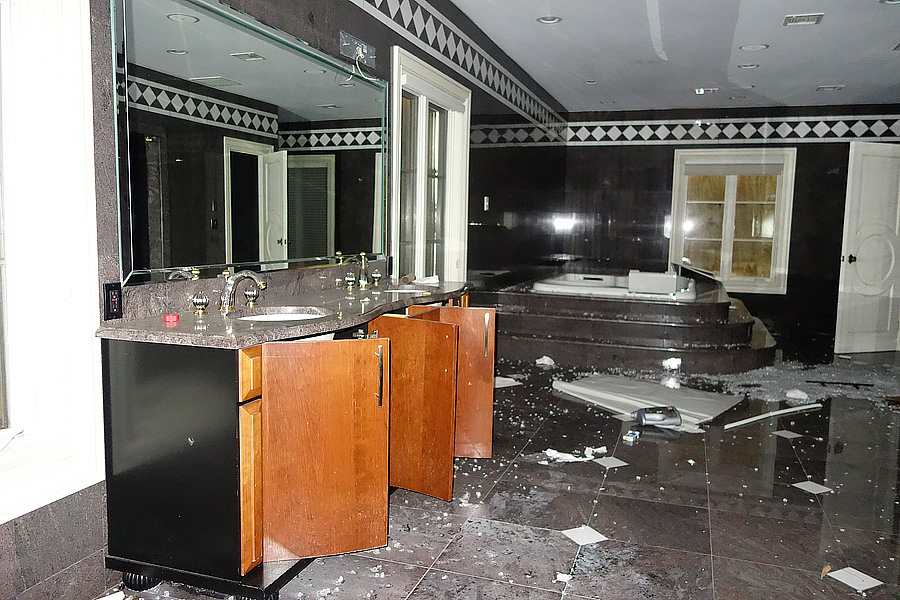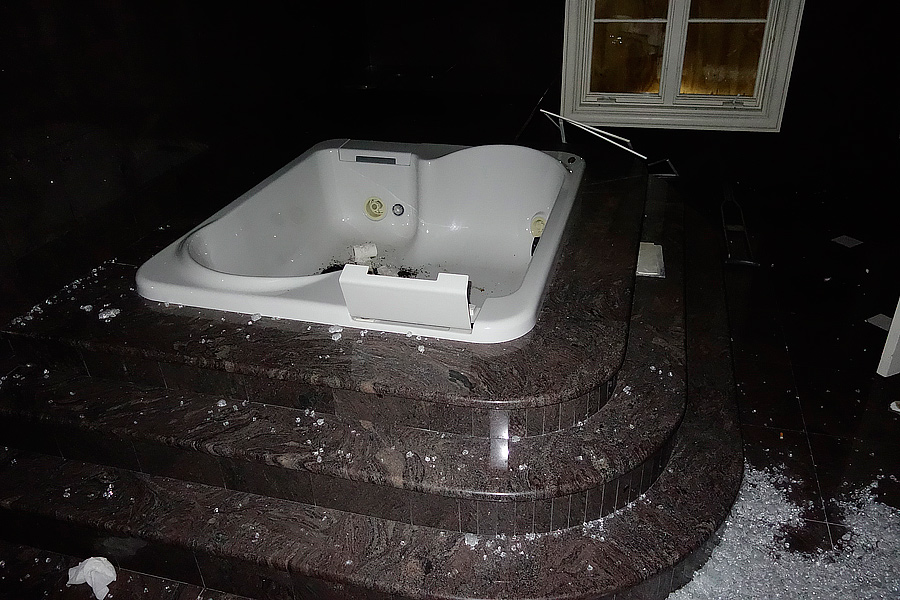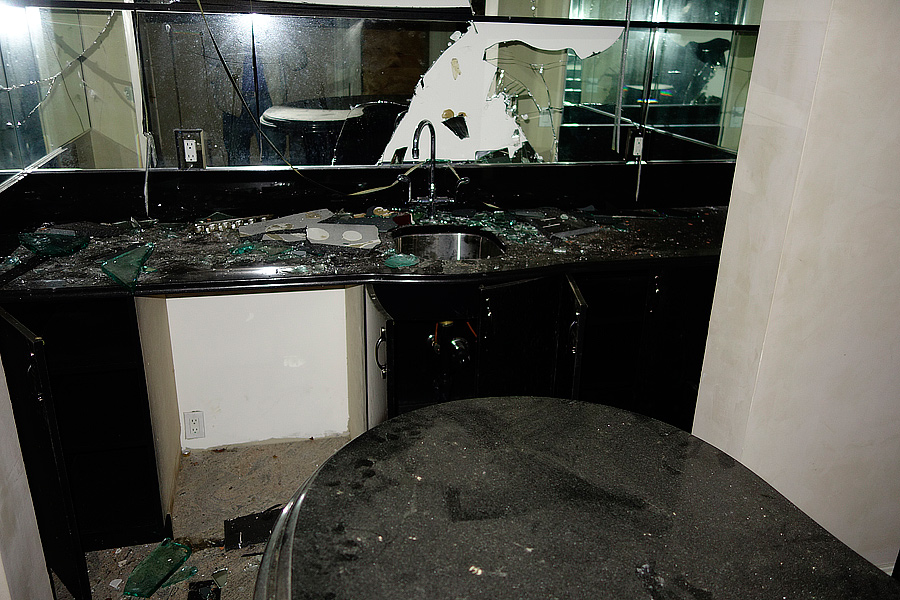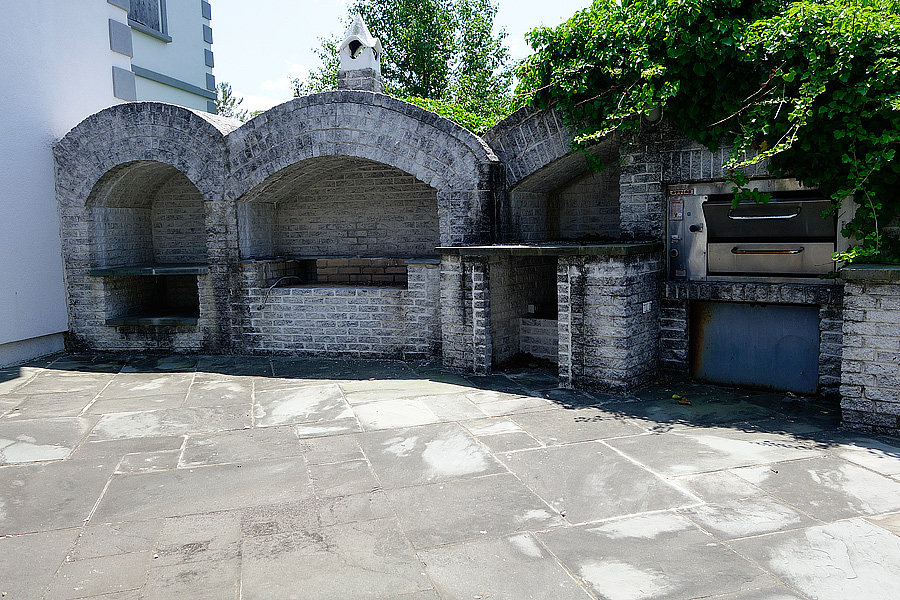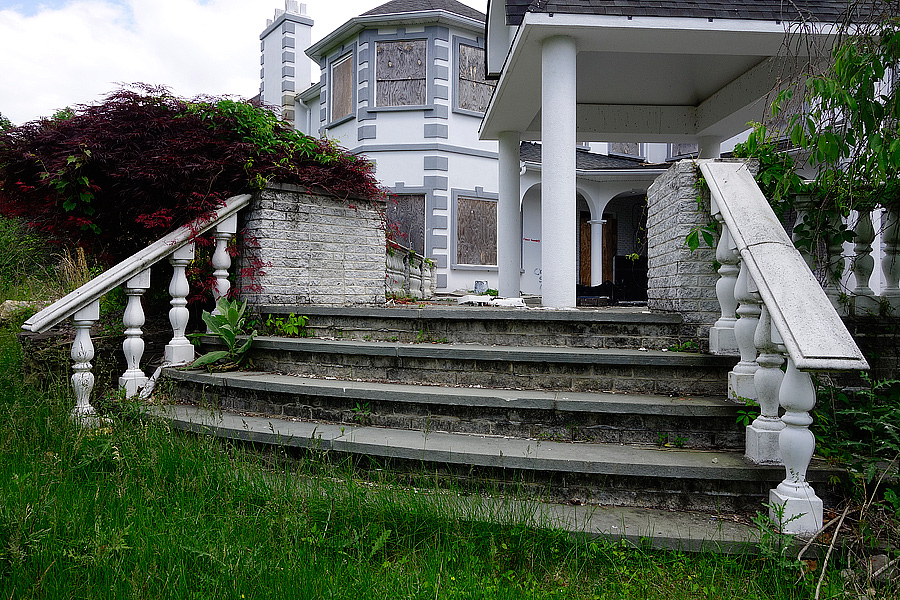 In February 2017 the mansion was burned to the ground. News video showed that the stone outside walls were just a pile of rubble.
On May 6th, I decided to drive to Colts Neck and take my own photos. When I got to 104 Cedar Drive, I started to laugh:
When the mansion had a big $$$ value, one could drive down the long driveway of pavers and park near the front door. There was no barrier, no keep out signs, and no, no trespassing signs and even the front door was open! Now that it's just a pile of rubble, with no building value, you can't even get within a block of the place. Had the current barrier at the driveway been in place years ago, nobody could have driven or walked to the mansion. Was it the plan to encourage vandals, which would lower the mansion value and thus lower the taxes? Was the value still too high so they set the place on fire?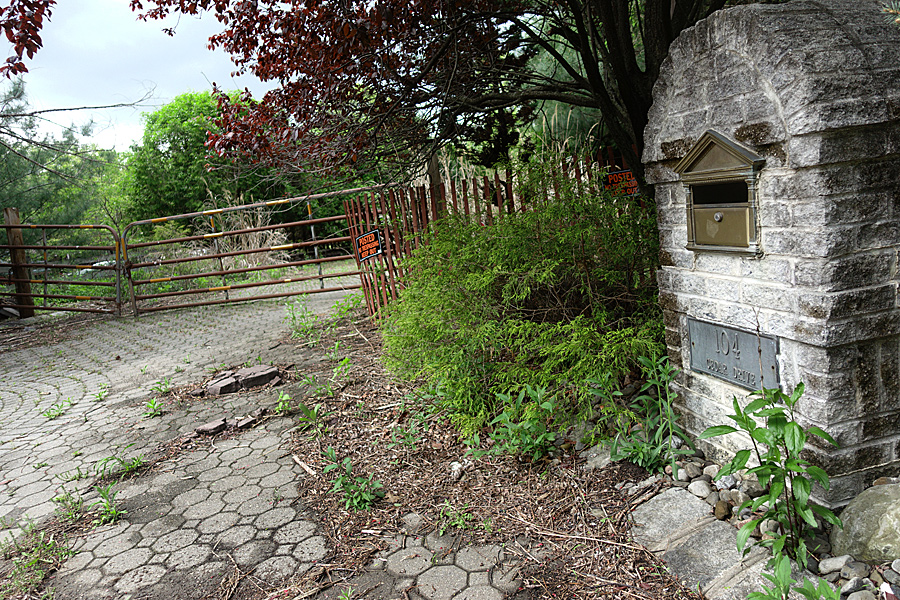 If you go to YouTube and type: "fire at 104 Cedar Drive, Colts Neck, NJ" you will see video of the fire. If there ever was a suspicious fire, this was it.
The mansion was owned by a man who went to prison. Who held the mortgage? Who was the insurance company? Who was the bank? Who paid the property taxes? Who lost money? Who gained money? Usually when high powered people are involved in suspicious dealings, the public will never find out the real story. Newspapers don't do news anymore, investigative reporters are in name only, it would also appear that political roadblocks in Colts Neck will prevent real answers to these questions.