WALKIN' AROUND RED BANK RED BANK, NJ
July 20, 2014. John Tyler, President of the Red Bank Photography Club, posted on Facebook to see if anyone wanted to join him on a safari in Red Bank, so I did. Since it was a relaxing shoot, I decided to shoot everything with a 50mm prime lens. Yes, I did have to walk up and back to get the shot, but I enjoyed it.
After parking, I stopped at Riverside Gardens and saw this old couple enjoying the day.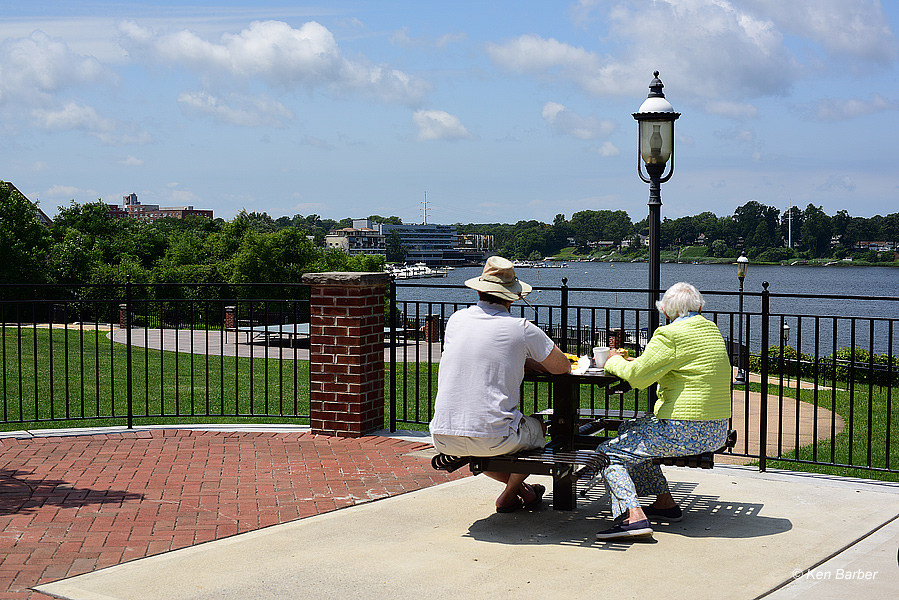 ThIs young man was amazing, he did this board trick twice and both times he landed on his feet!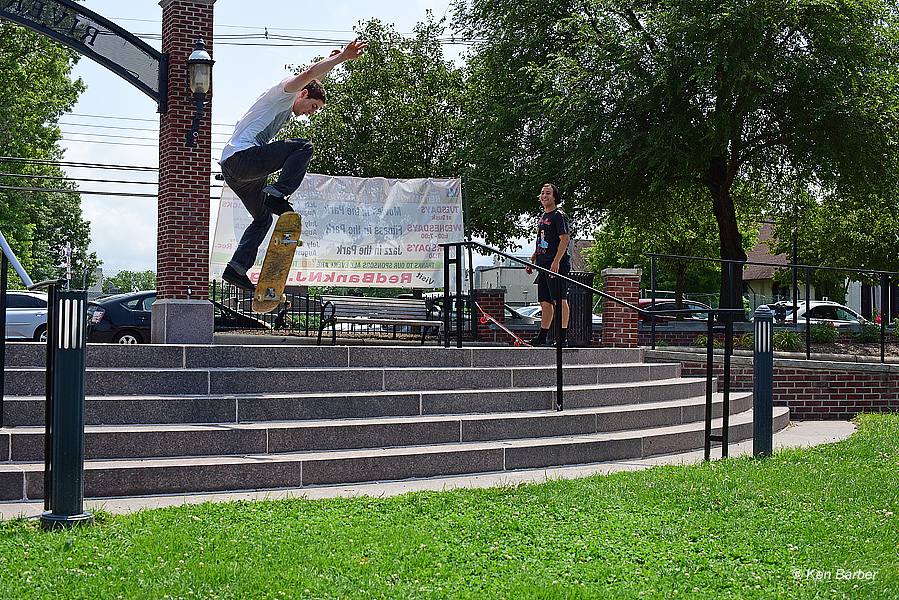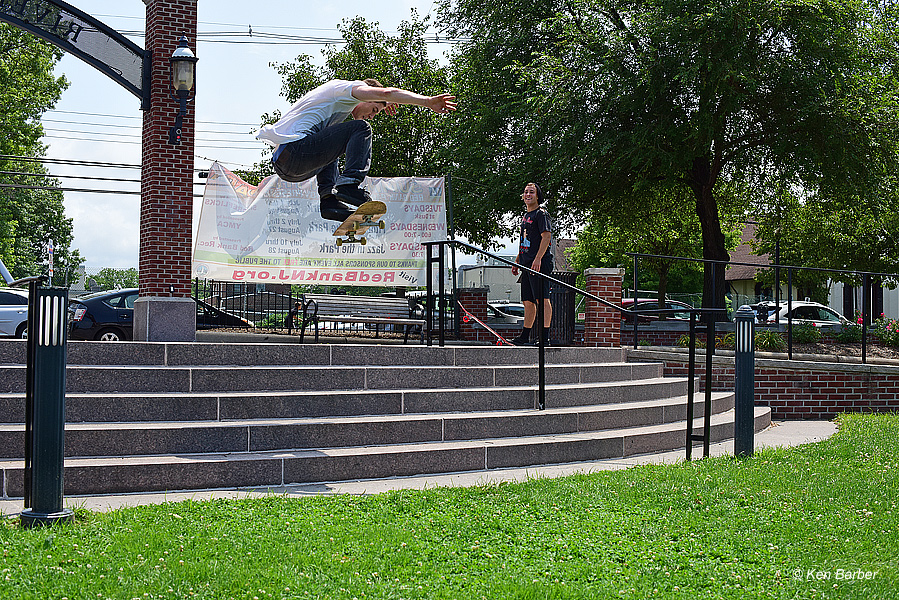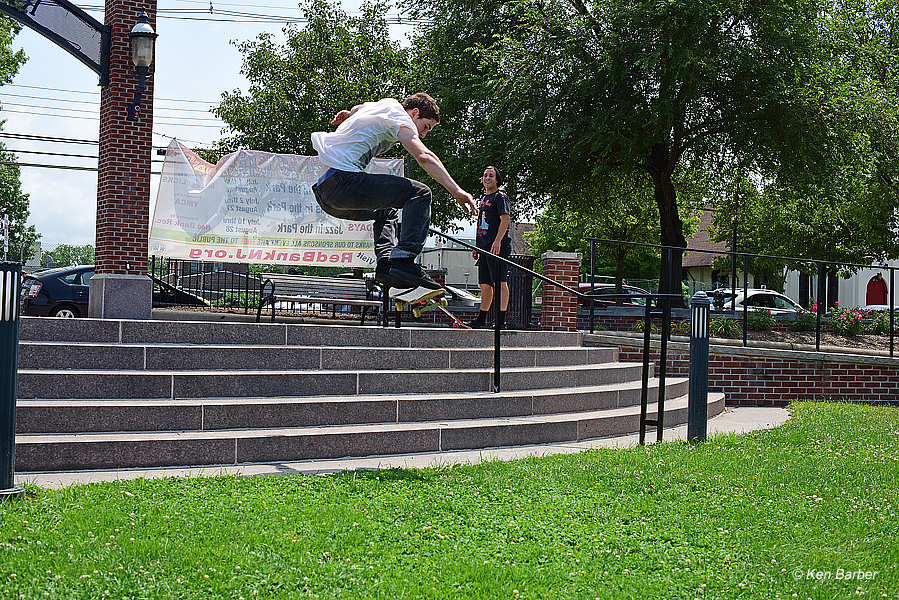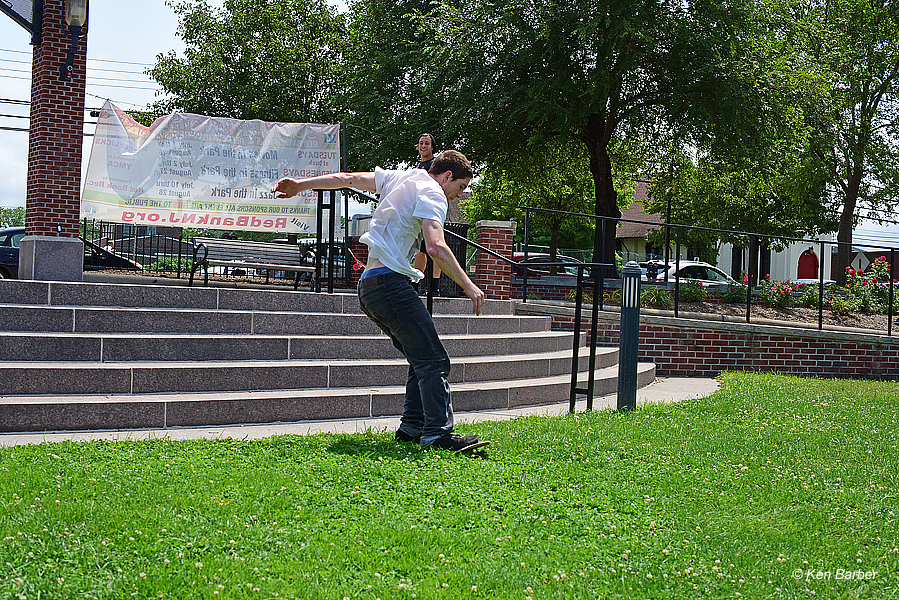 Not long after the young men left, Red Bank's Mayor Menna showed up to perform a wedding.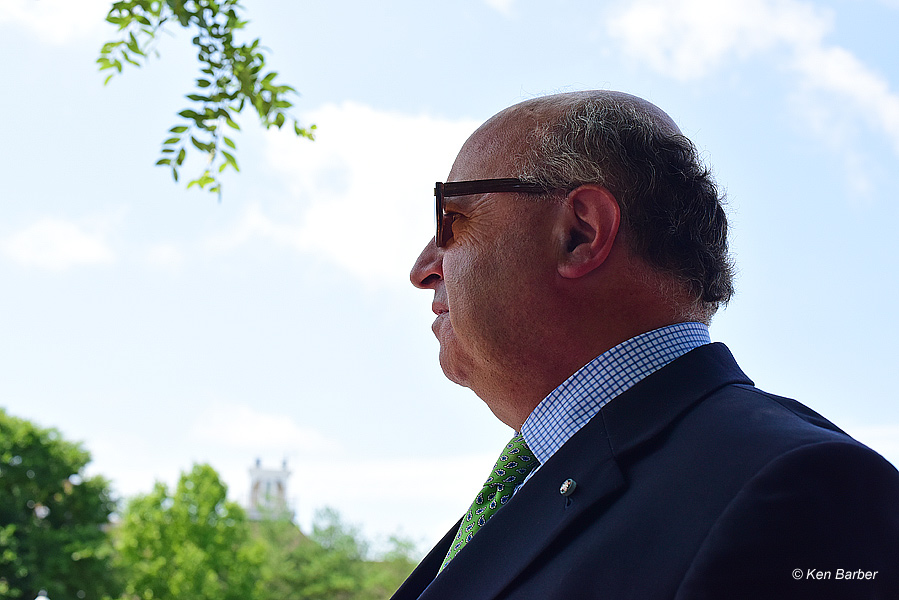 Shortly after that, John Tyler arrived. John once ran for councilman in Red Bank and was on a first named basis with the Mayor.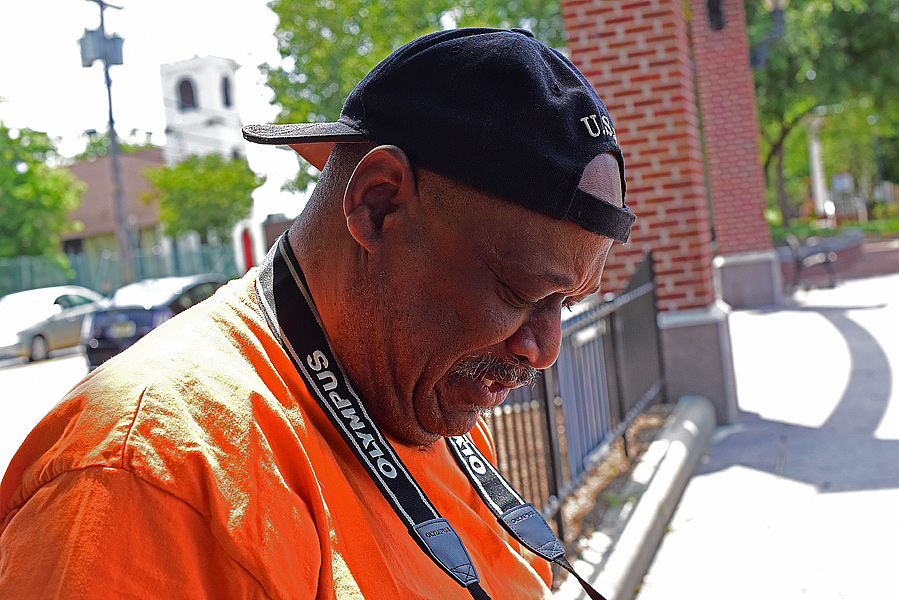 We started the safari with a mural shot, then onto the main part of town.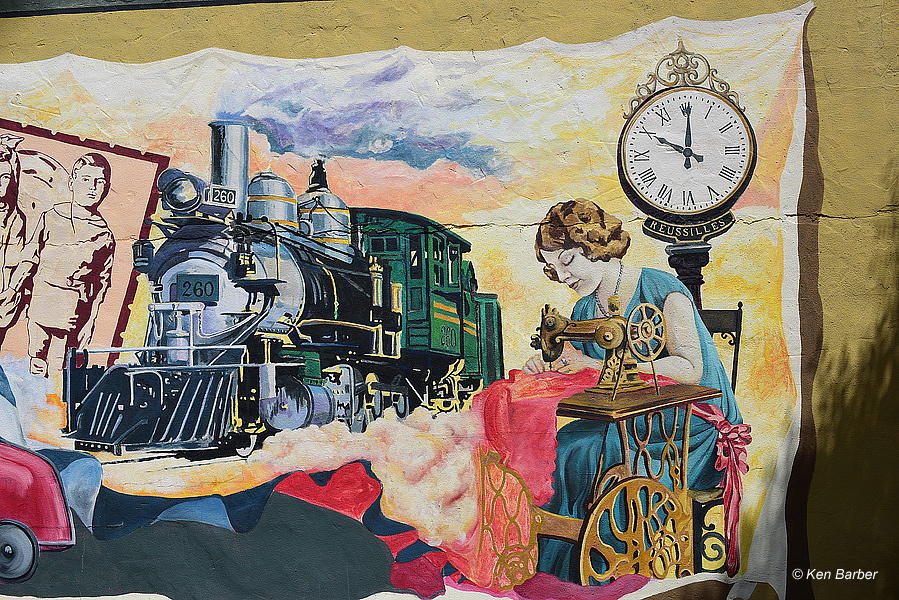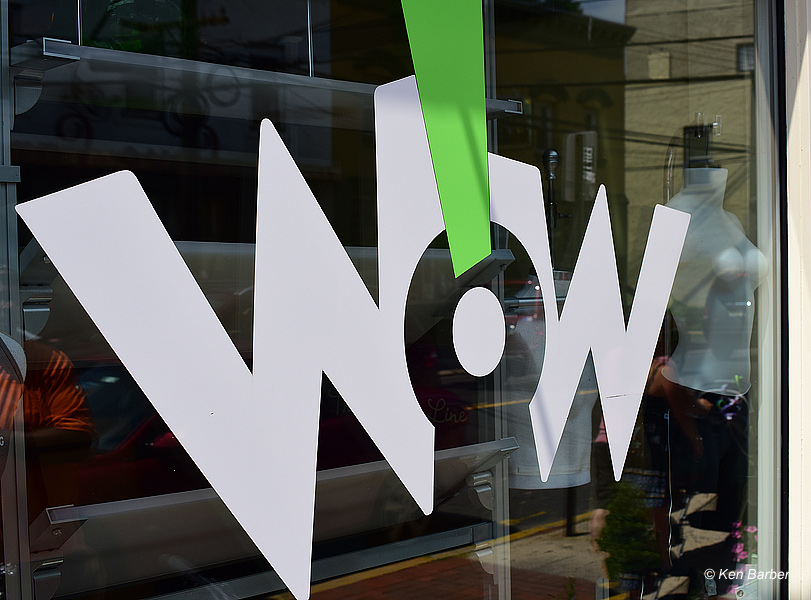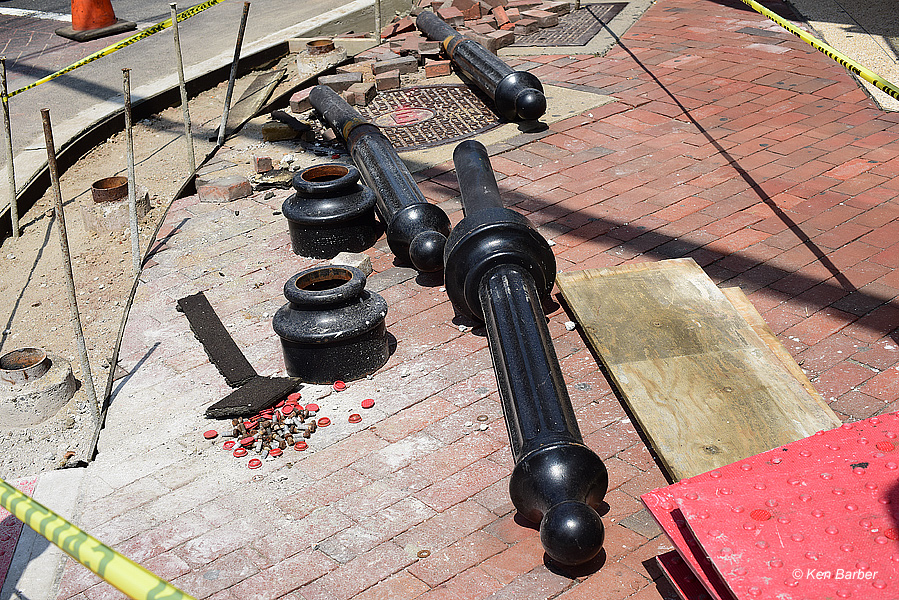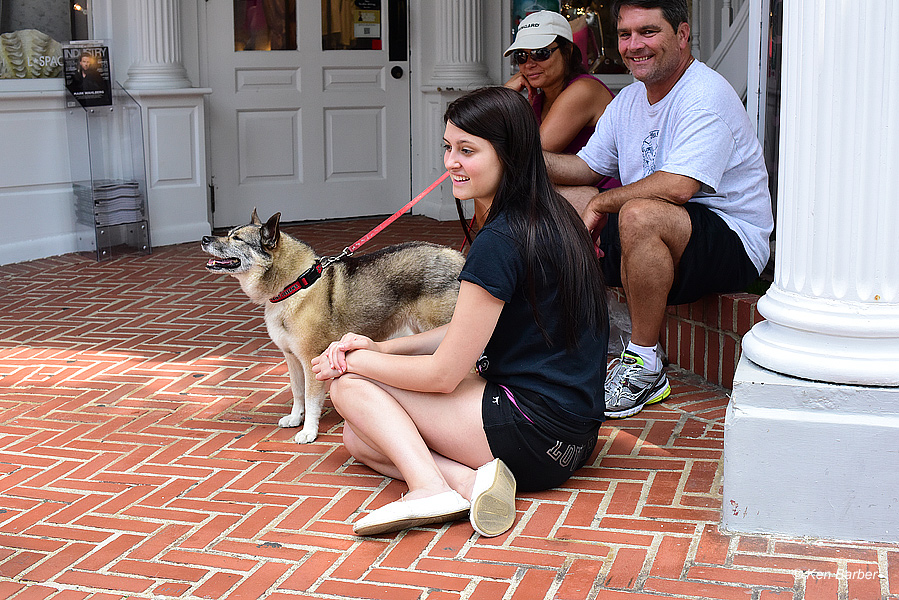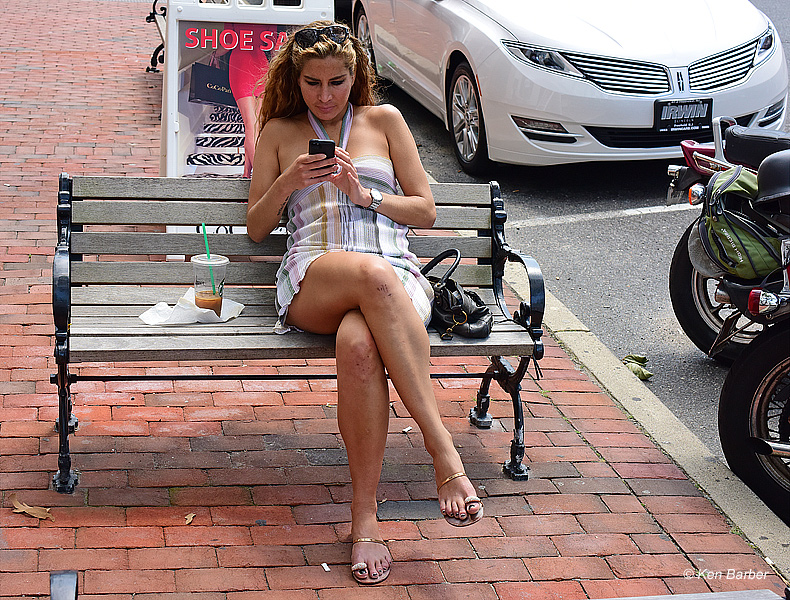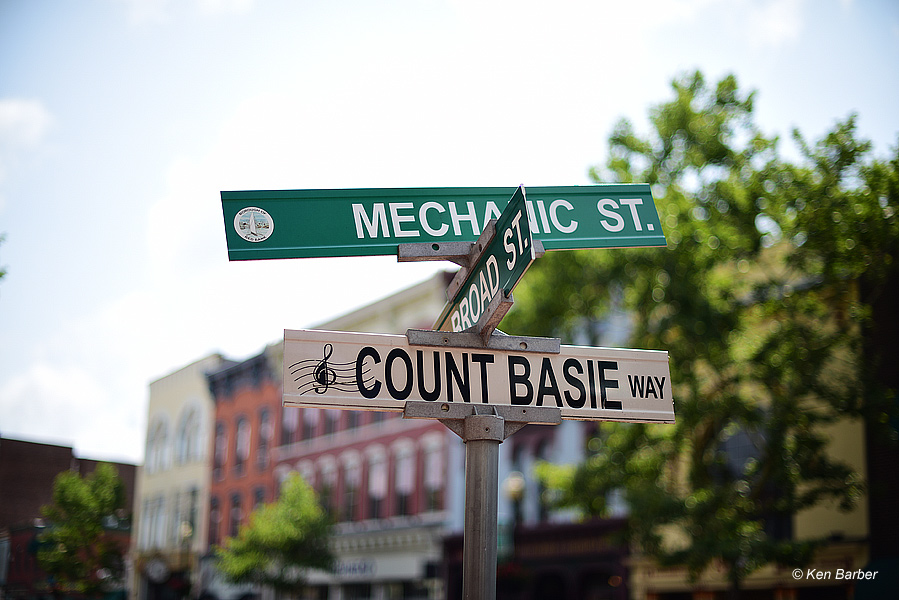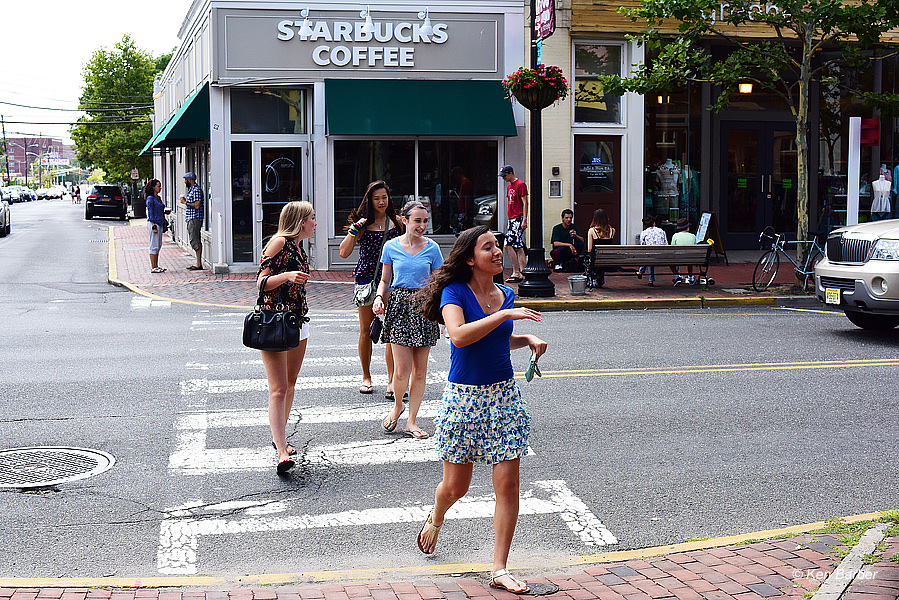 Practically a fixture in Red Bank, this native can be seen on Broad Street almost everyday and at Starbucks in the evening.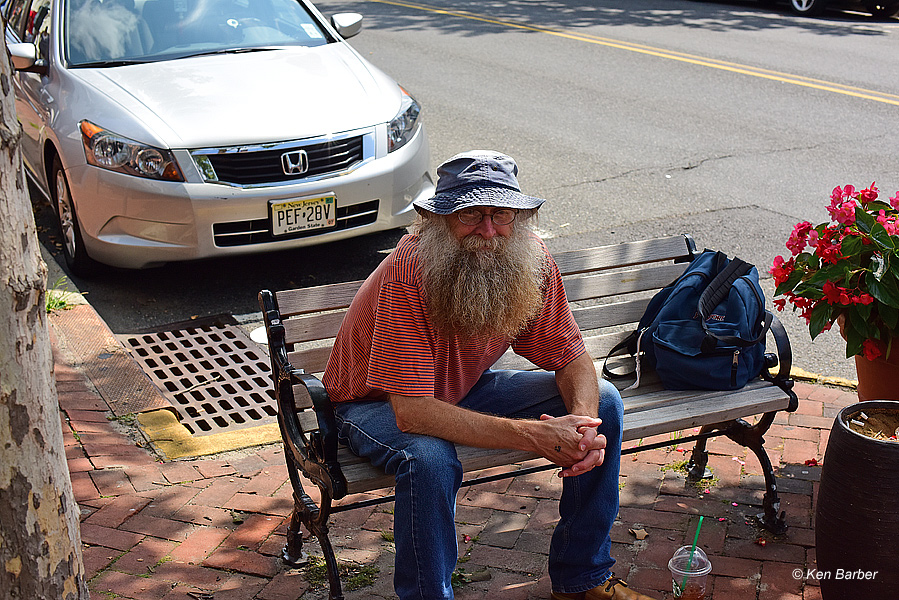 John always gets his shot, but sometimes he should turn around.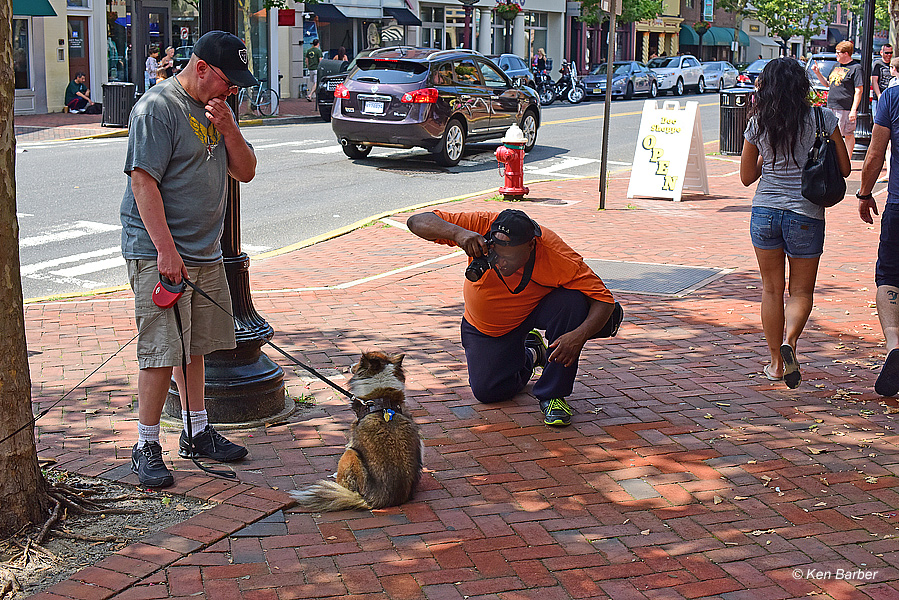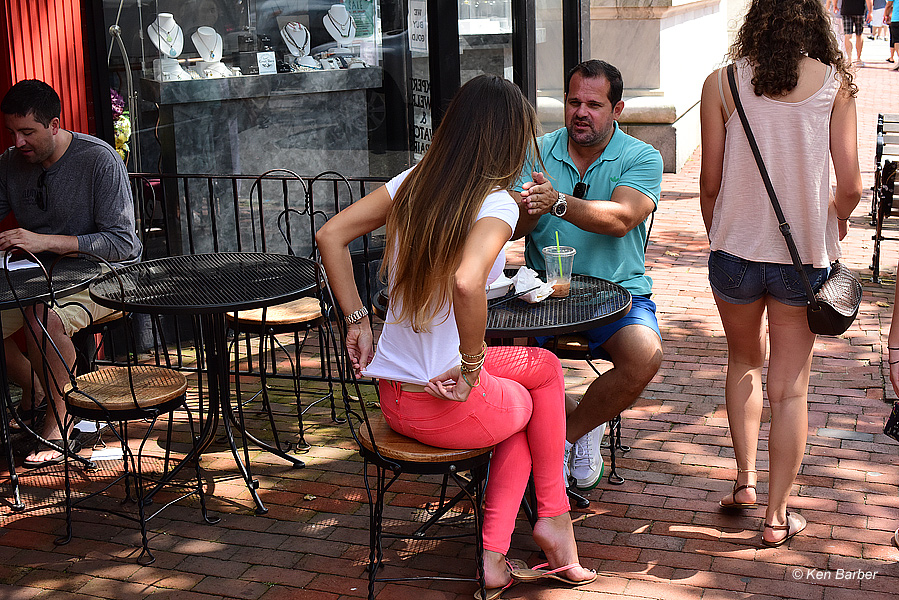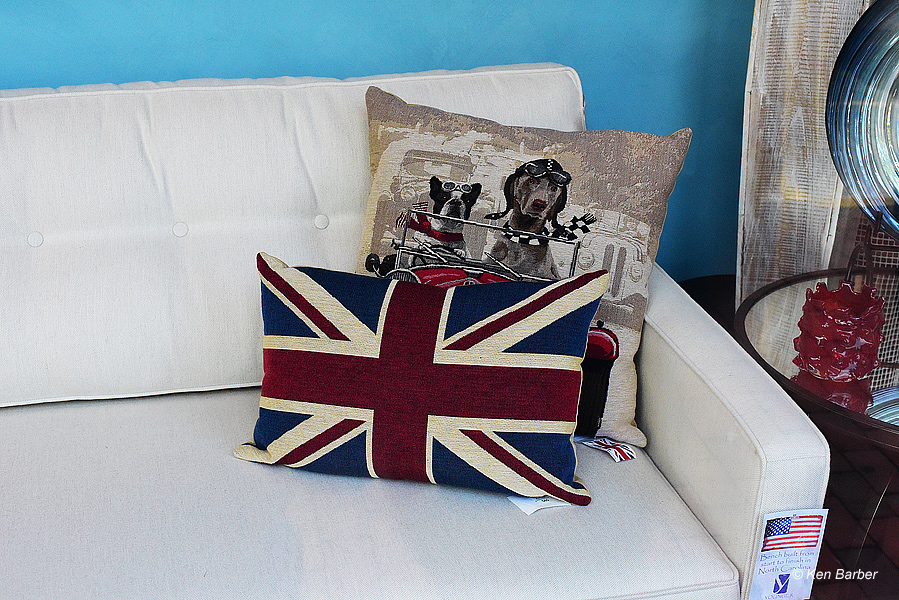 Some of the prettiest young ladies anywhere, can be found on Broad Street in Red Bank.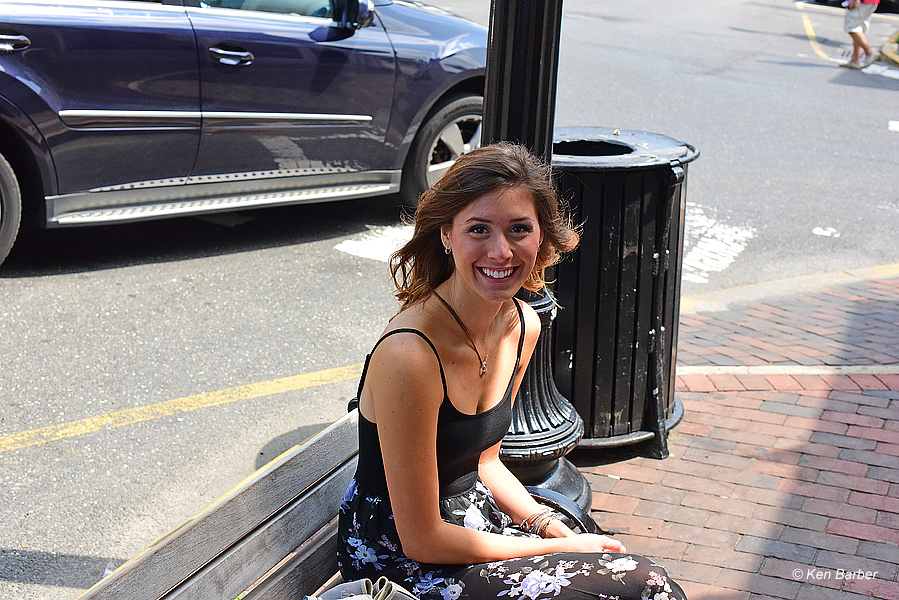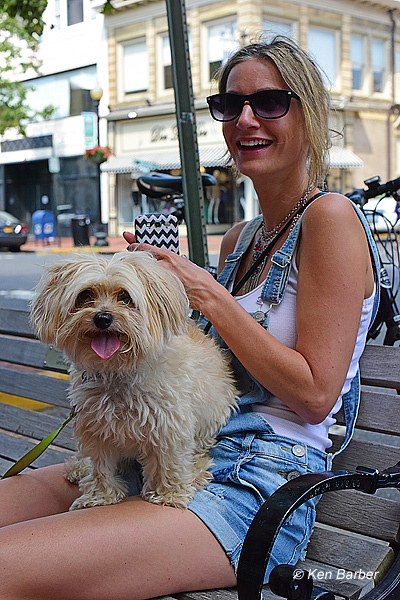 At every turn of the block, John found someone he knew.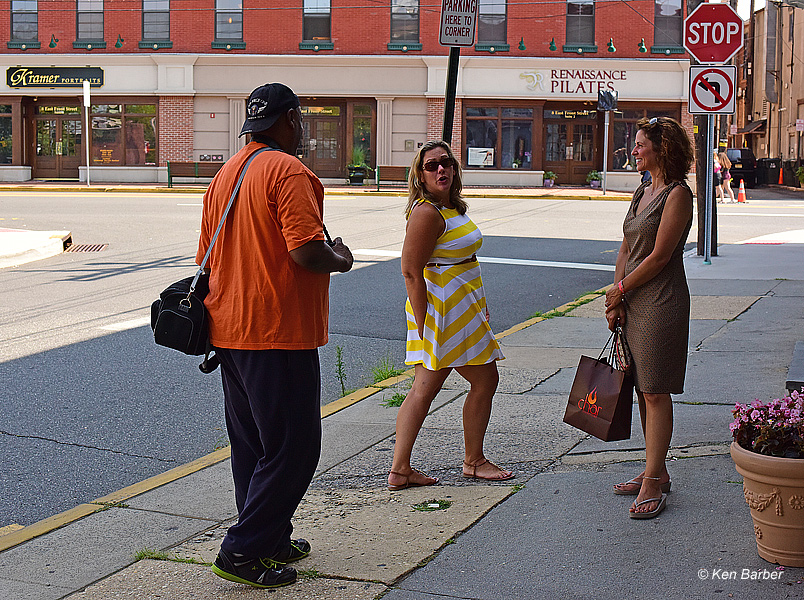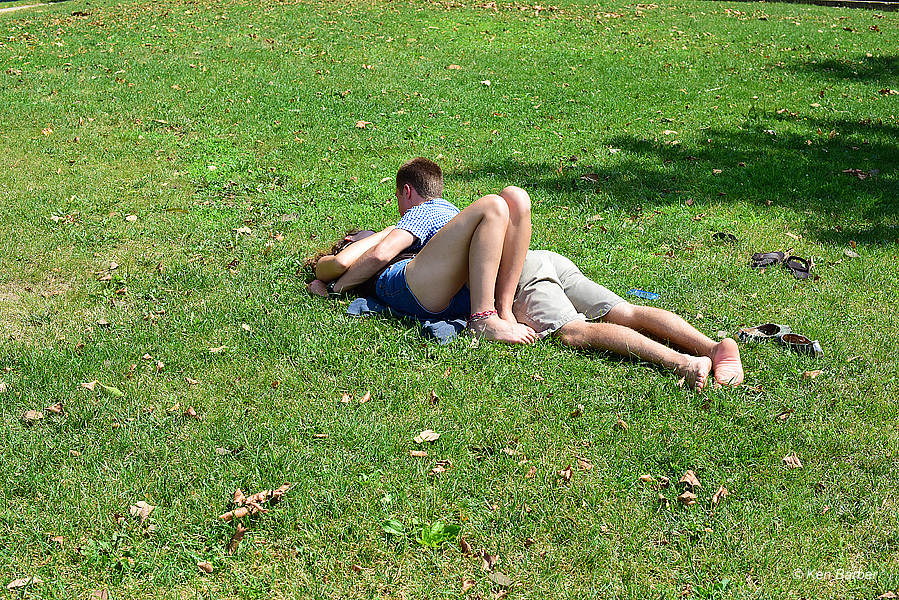 Somewhere in the back of this gallery, John made a print for the owner's private collection.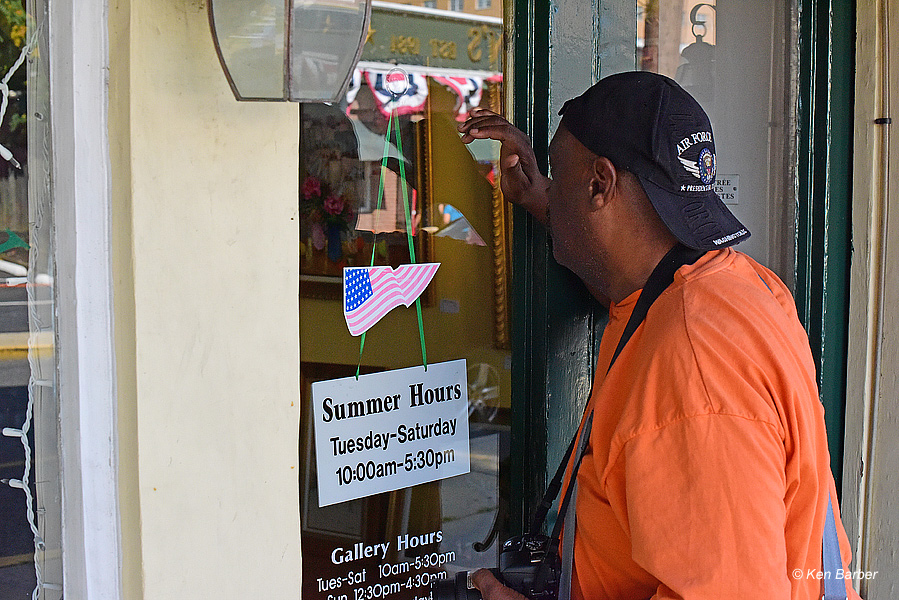 I love taking photos in Red Bank.