MICHAEL PILATO'S "INSPIRATION: LYCOMING COUNTY" WILLIAMSPORT, PA
October 19, 2014. While chasing leaves, Paddy and I happened to stop at the Bullfrog Brewery on West Forth Street in Williamsport for dinner. As we pulled into the parking lot, we were awestruck at the murals on the walls of all the adjacent buildings. We returned the next day in better light to take photos. Fortunately there was a posted internet address for more information. What we discovered was that Michael Pilato, a native of State College, PA, is a master of mural arts and has produced his work both public and private worldwide.
I took a random sample of photos from the 600 foot mural that extended in a U shape along a number of buildings surrounding the parking lot.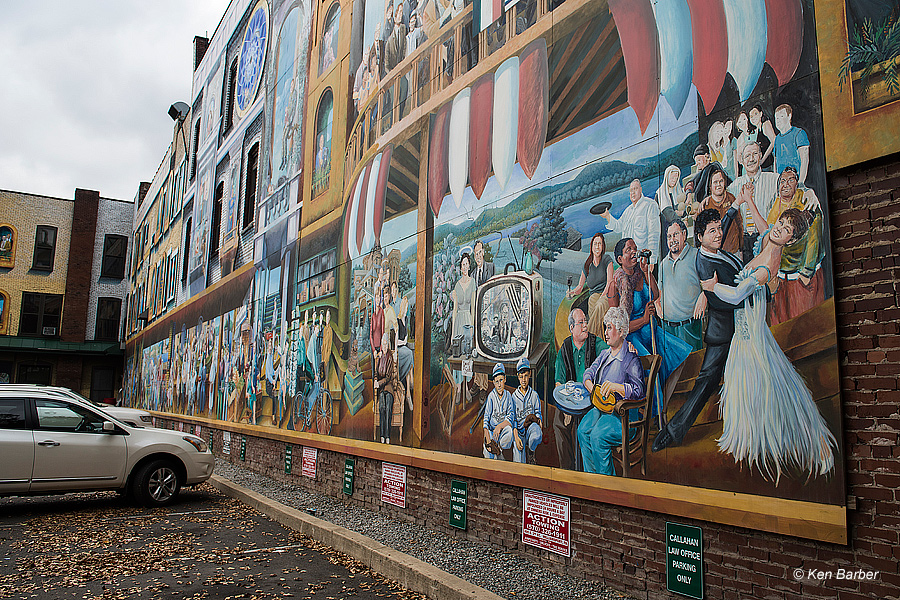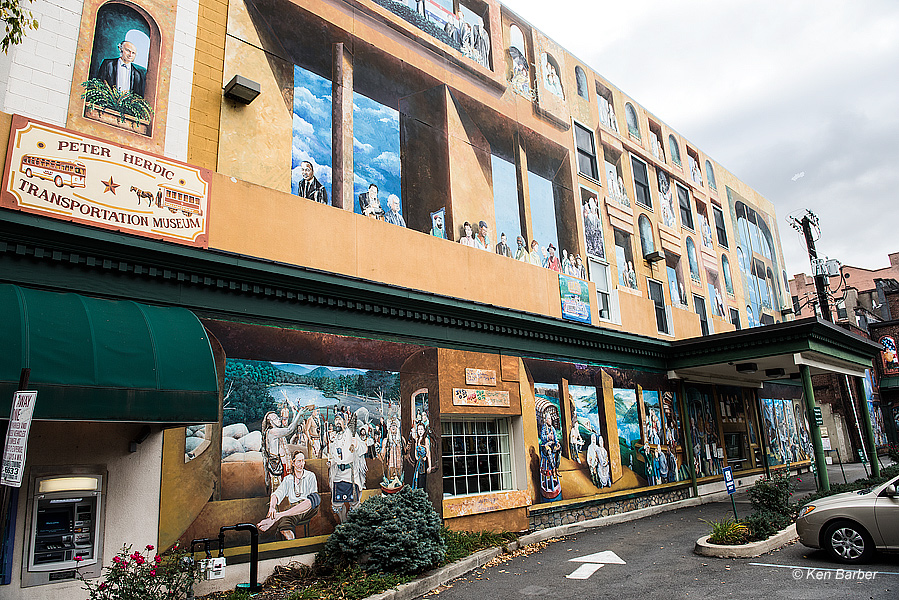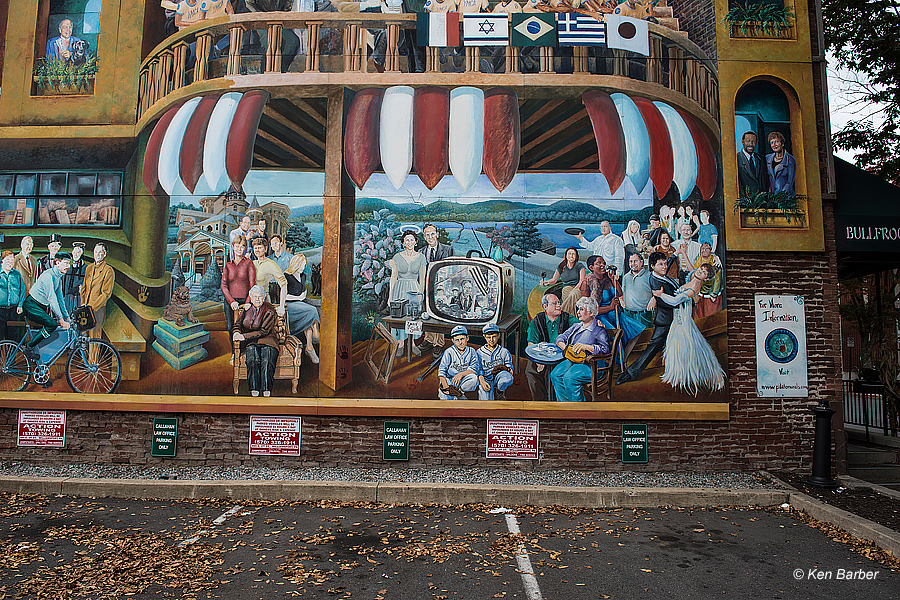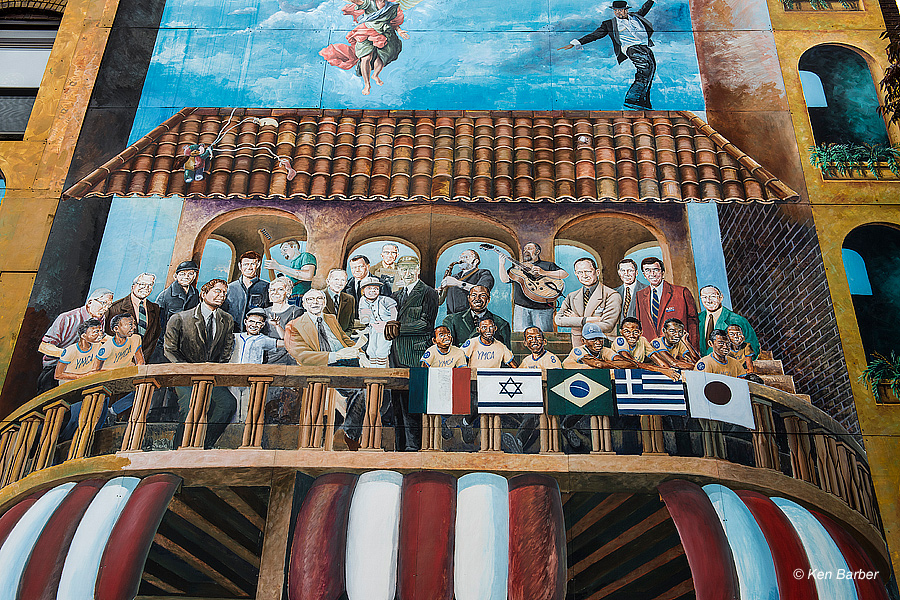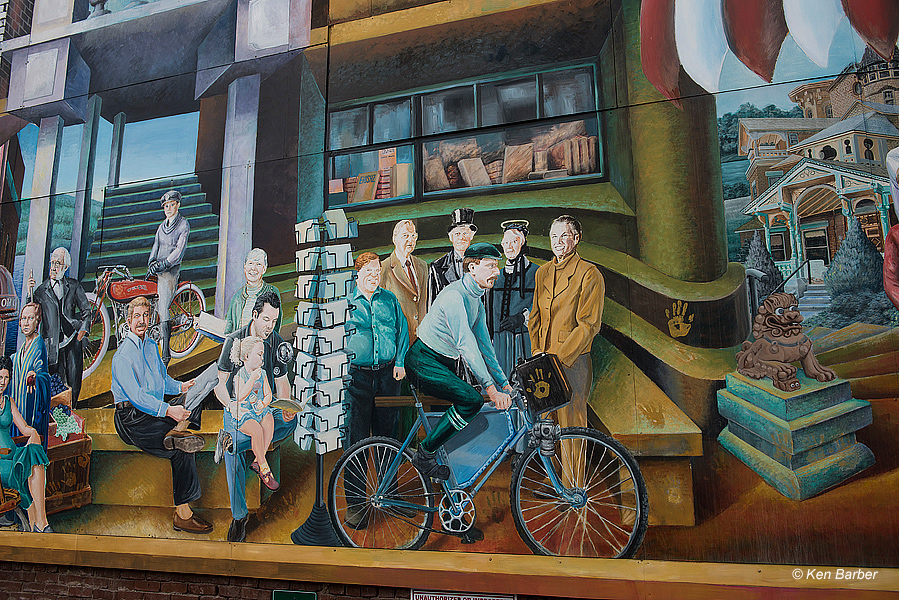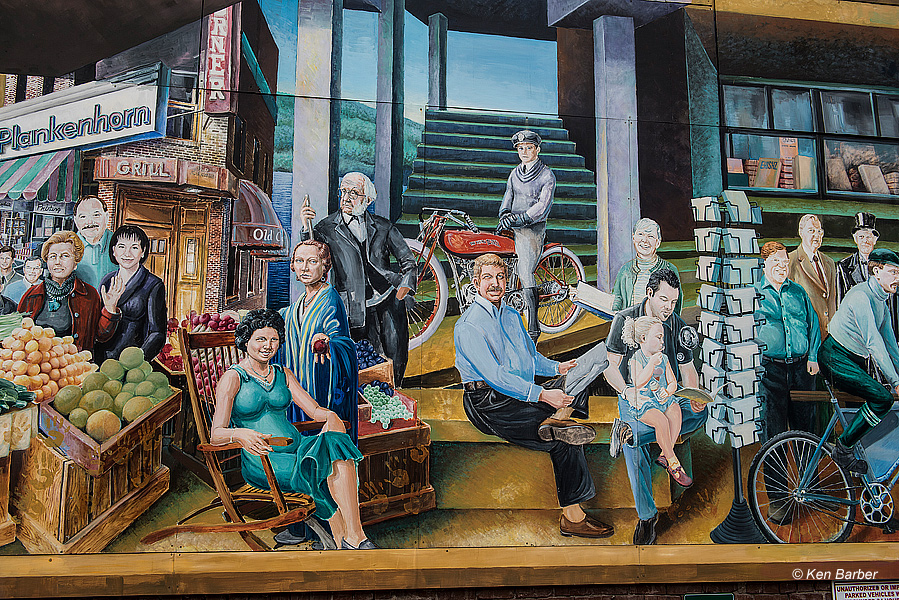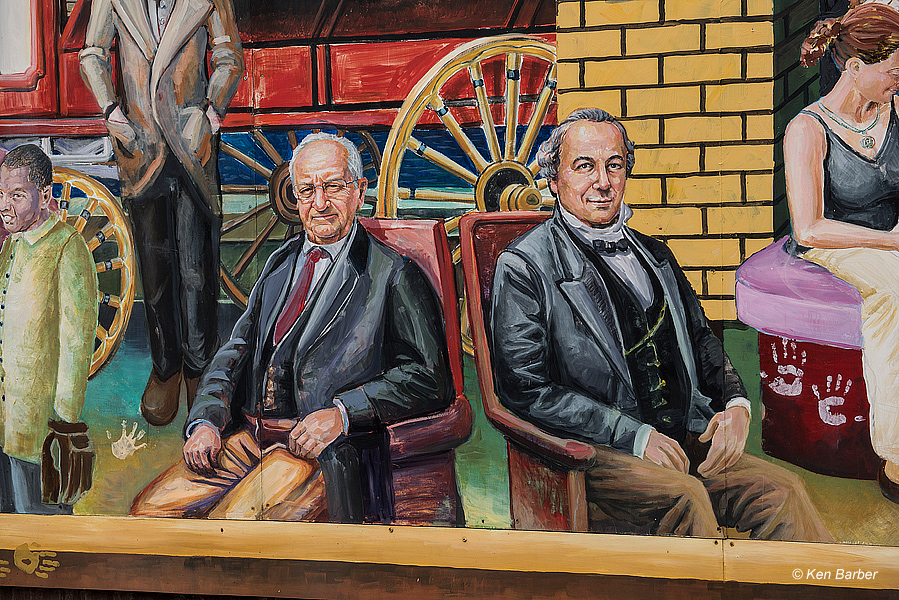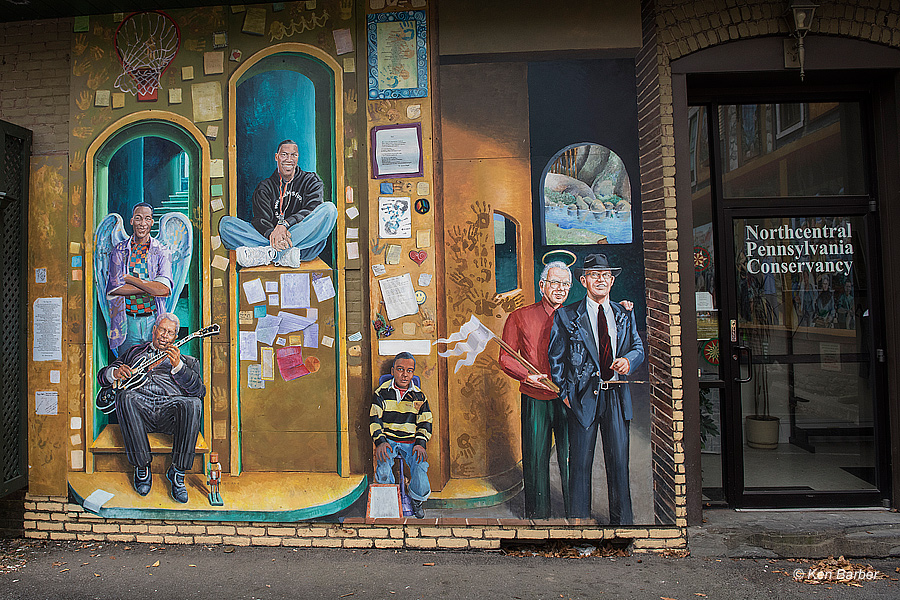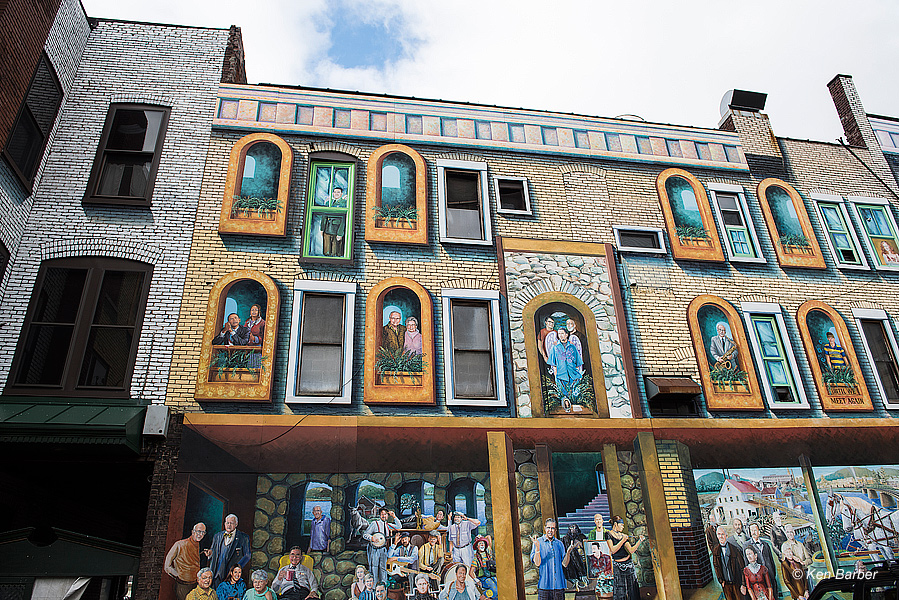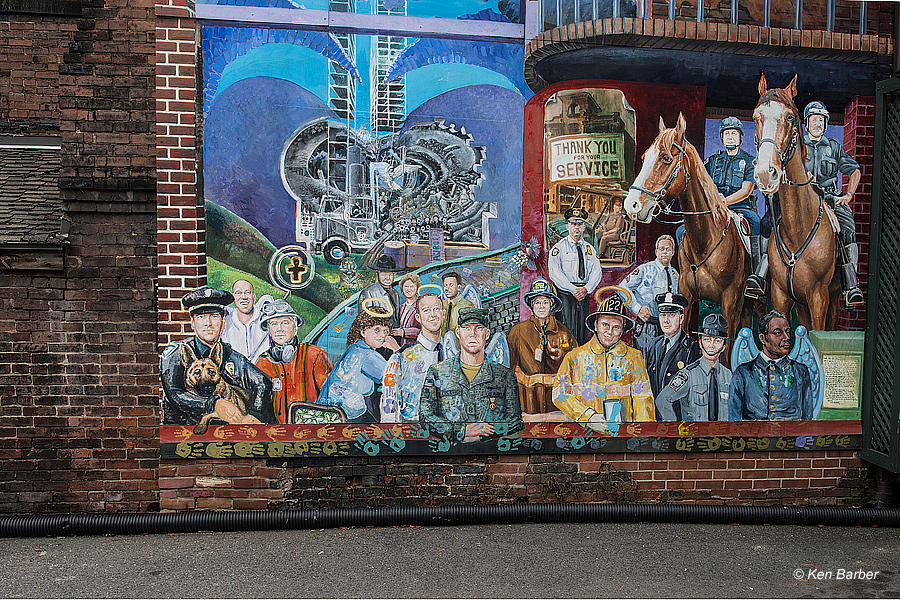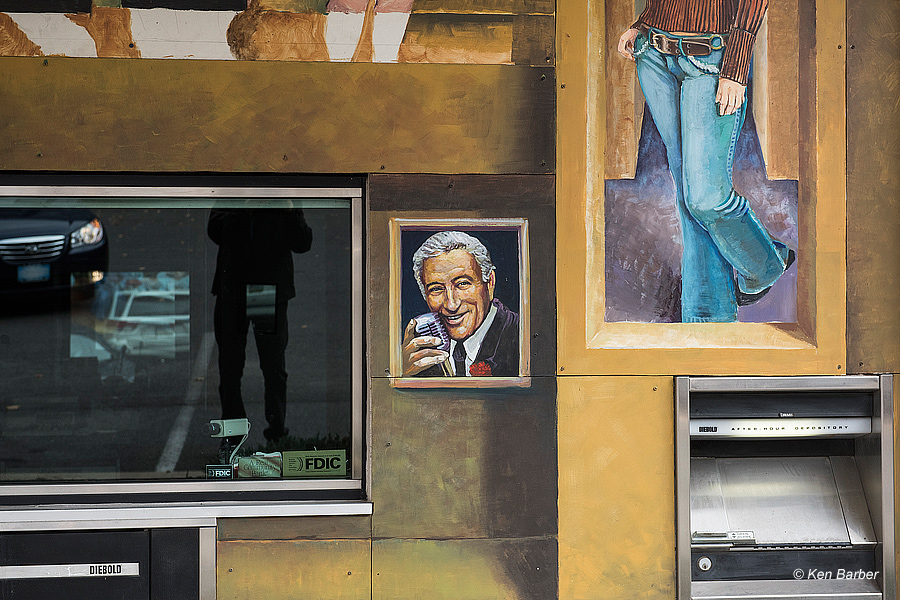 Click HERE to view a very interesting TED talk by Michael Pilato