BLIZZARD 2015 MONMOUTH COUNTY, NJ
Every TV channel, warned of the dangers of this epic storm. Every TV and computer screen showed weather maps of NY-NJ that were in a purple color, where the blizzard would dump up to 3 feet of snow. Tens of millions of people in the NY-NJ area were going to be affected. Trains and buses were canceled, subways in NYC were closed down. Over 7000 flights at local airports were cancelled. Governors ordered cars off the roads so emergency vehicles could handle snow and other emergencies.
MONDAY JAN 26 - 8:17 PM Awaiting the arrival of up to 3 feet of snow, I took a 'before' shot. Storm to start in 2 hours.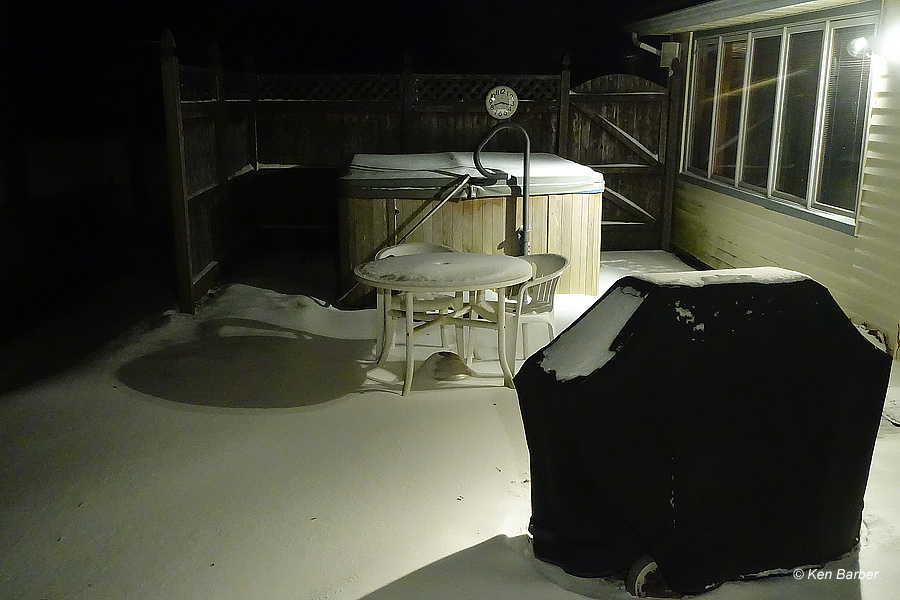 TUESDAY JAN 27 - 2:30AM. The storm didn't start at 10PM. Weather people revised it to start just after midnight, but by 2:30 AM there was very little snow and no wind. Every time the TV switched from the studio to a remote site in New Jersey, there were just few snow flurries, no white-outs and no high winds. Not one media person asked: "is this forecast real ?"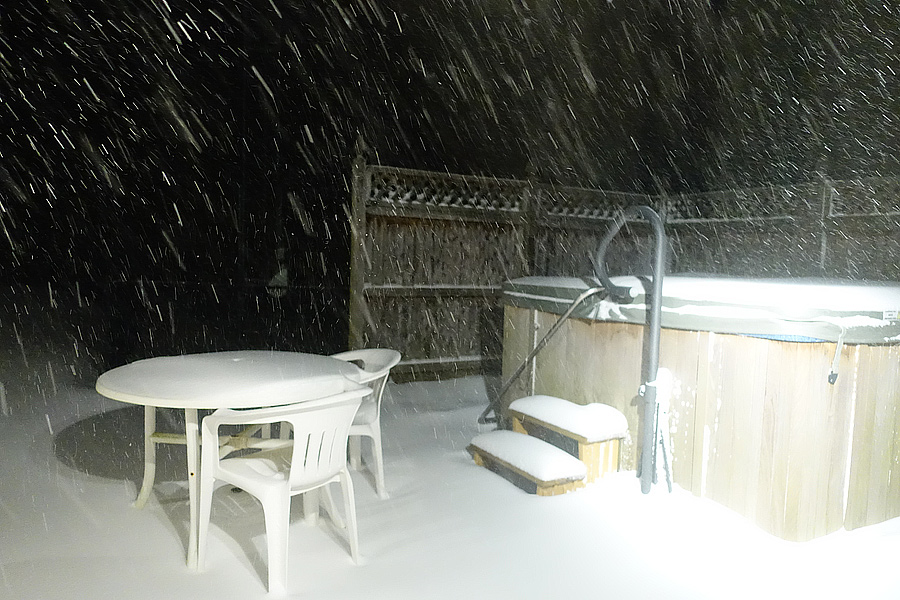 TUESDAY JAN 27 - 4:30AM. This photo looks a lot like the 2:30AM photo.
Weather experts: 2-3 inches of snow per hour. Actual: only snow fluries
Weather experts: 18-24+ inches to perhaps 3 feet of snow. Actual: 3 inches
Weather experts: 60 mph winds. Actual: 5 mph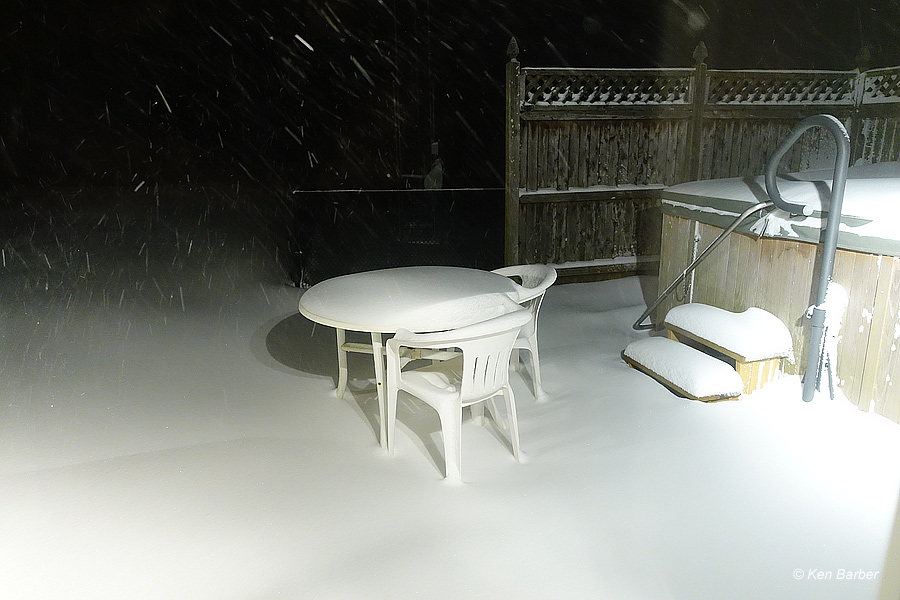 By 5 AM Tuesday the 27th, the weather people stopped mentioning NJ in their weather coverage. They moved their weather reporting to the Massachusetts area where there was serious weather.
TUESDAY JAN 27 - 2PM. The 'blizzard' is over, and it looked like a typical NJ snow event not the epic event that put everyone in the northeast in a grip of major concern. If the real thing ever happens in the future, will people 'cry wolf' and not pay attention?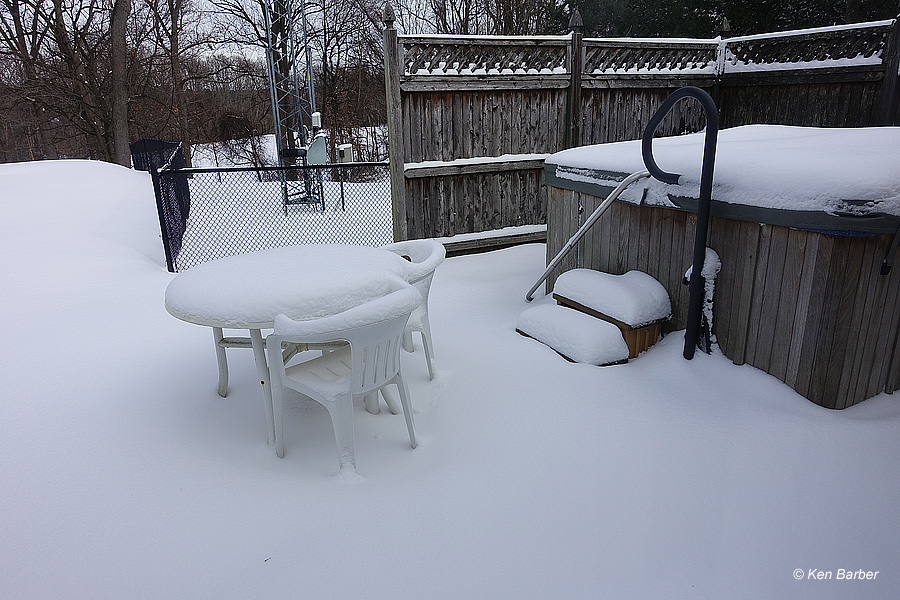 I'm always puzzled when weather experts completely botch a forecast of local weather, in a 12 hour period, yet they predict Global Warming 50 years into the future and expect everyone to believe it?