HOTEL BETHLEHEM BETHLEHEM, PA
April 11, 2015. Paddy and I were invited to a wedding in Allentown, PA. We decided to stay in the area the day before, so we booked a room at the Hotel Bethlehem. (We were familiar with the hotel since we ate there several times during MUSIKFEST).
As we entered the elevator we noticed the STAR logo which is a very familiar site in the hotel and surrounding areas, since Bethlehem is the "Christmas City".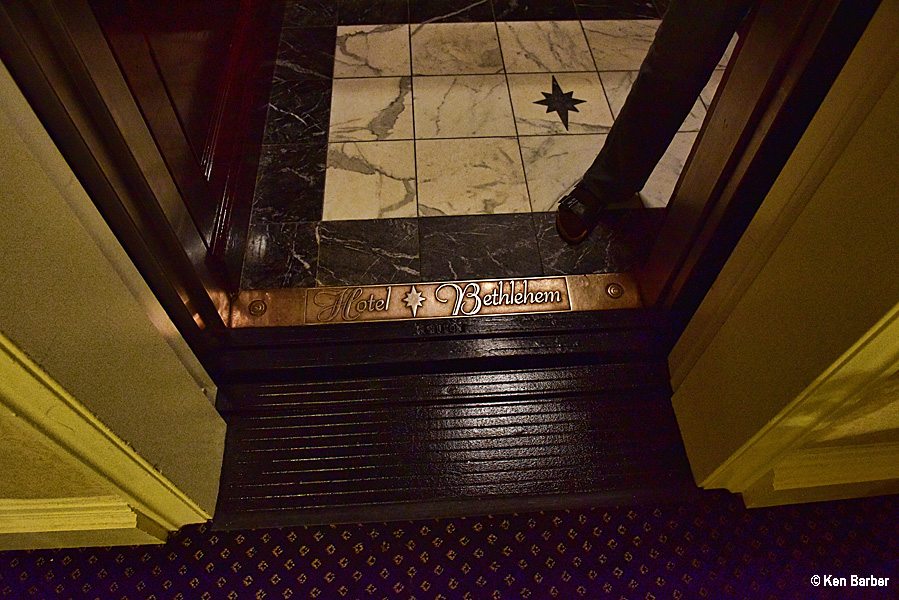 From our seventh floor room, we had a great view of the south side of main street, which included a partial view of the famous Moravian Book Shop, at the lower left (The world's oldest continually operated book store).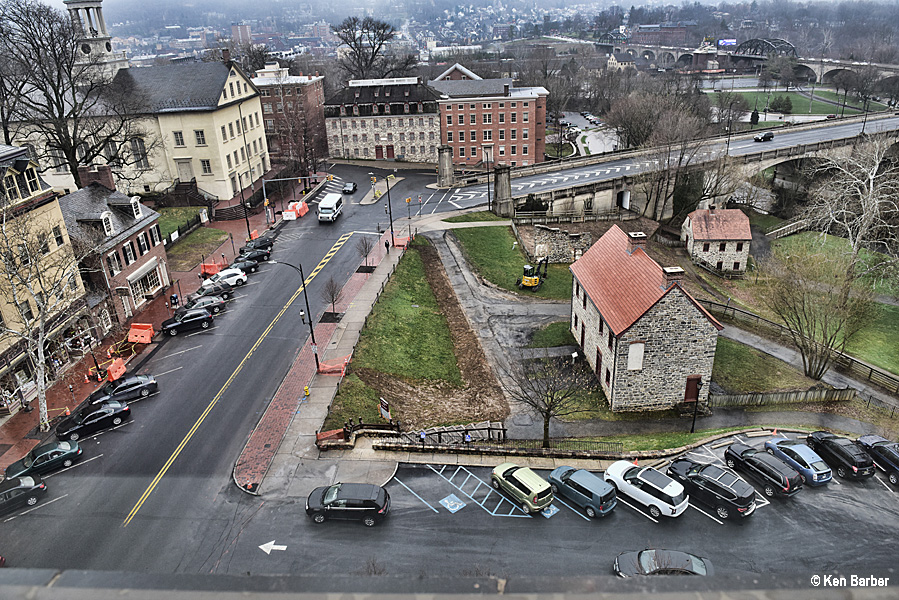 We took a brief tour of the well appointed hotel.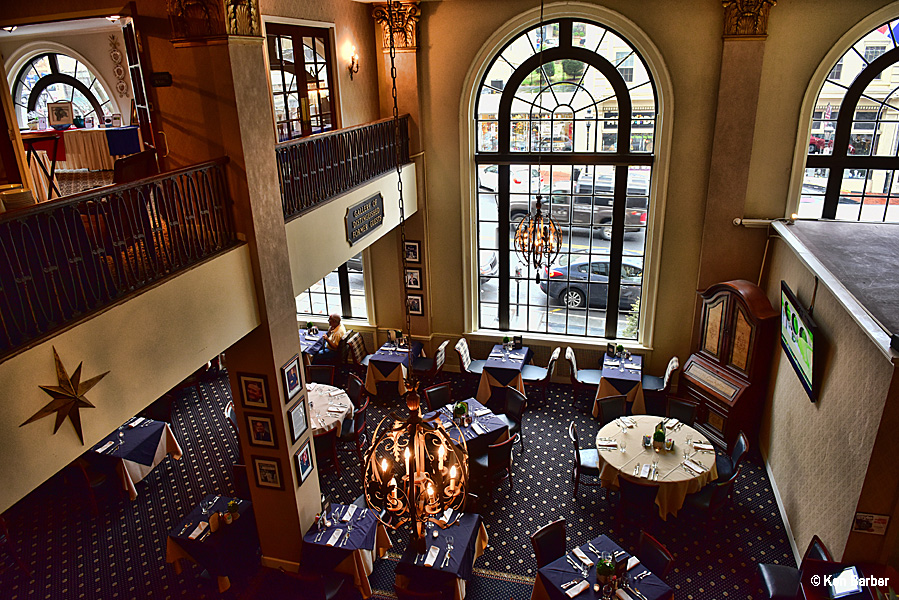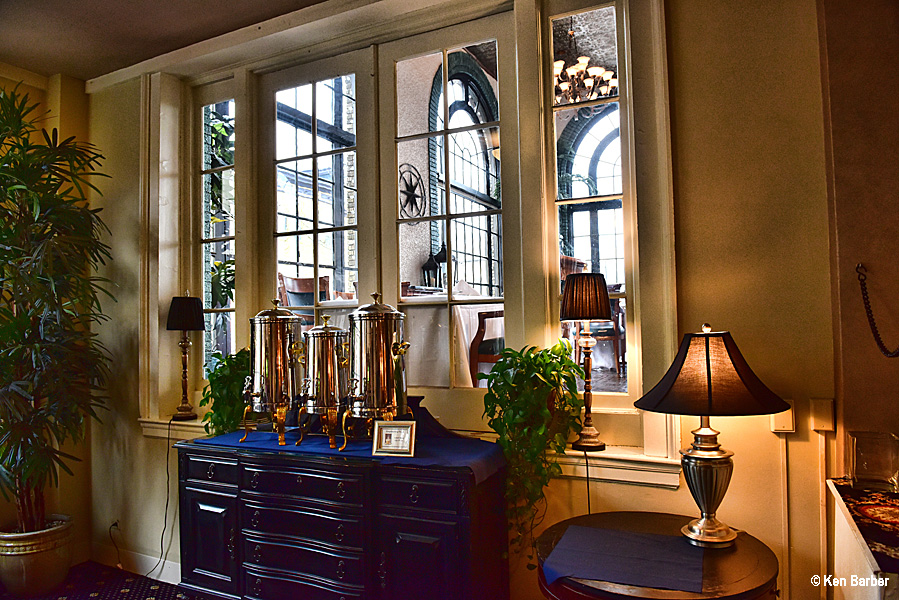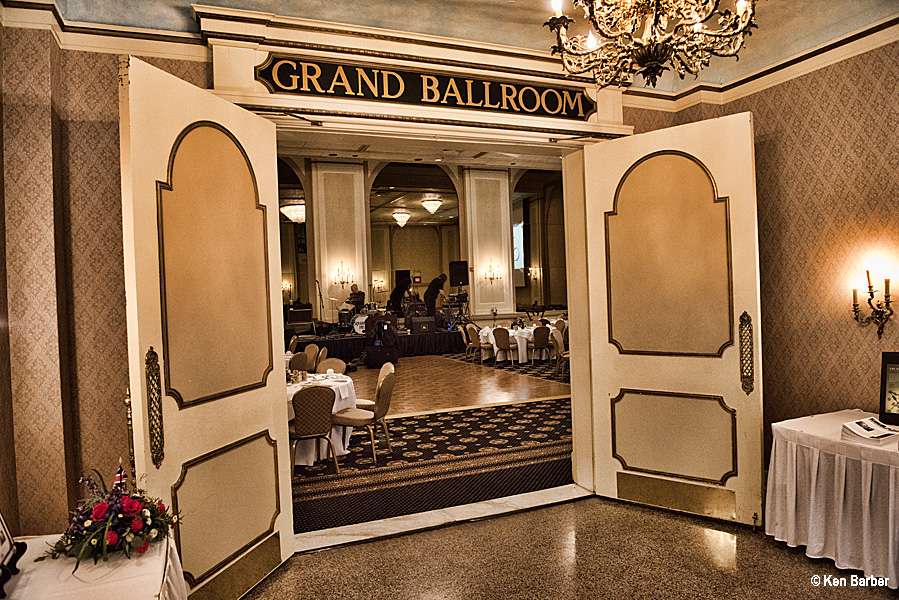 During our stay, the Moravian Historical Society held a convention at the hotel with re-enactors on hand too.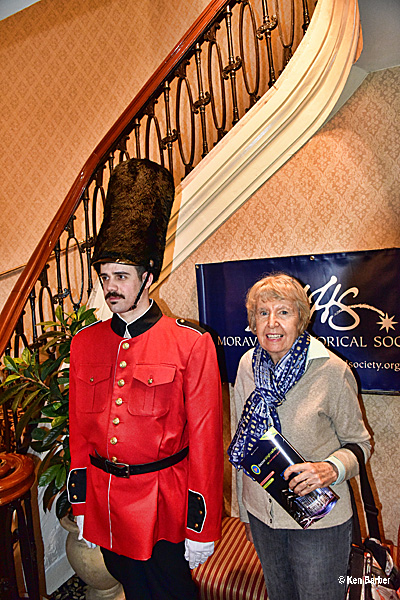 We took a side trip to the old Bethlehem Steel Plant, now owned by the Sands. Many historical aspects of steel making have been preserved.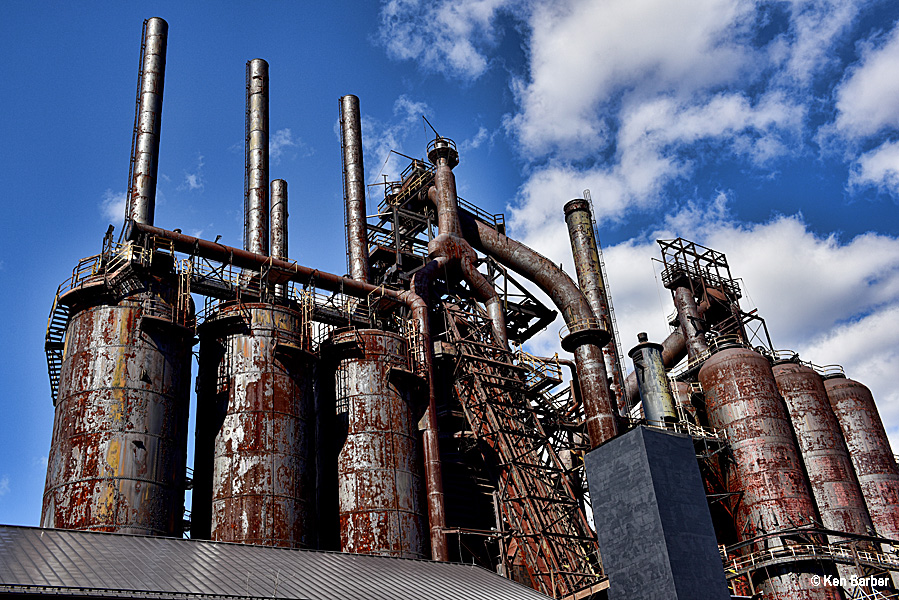 In the evening, we elected to have an early dinner at the 1741 on the Terrace Restaurant. The food was excellent !!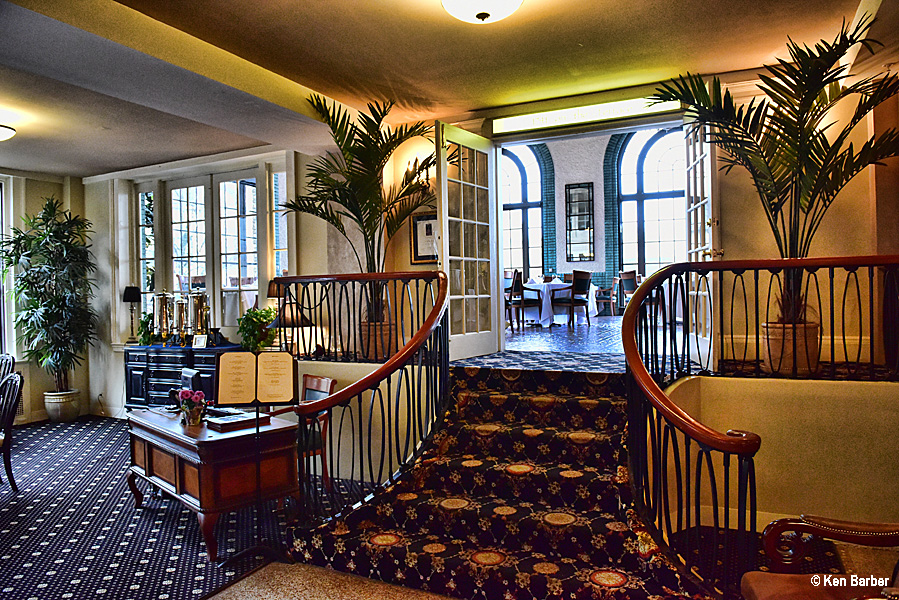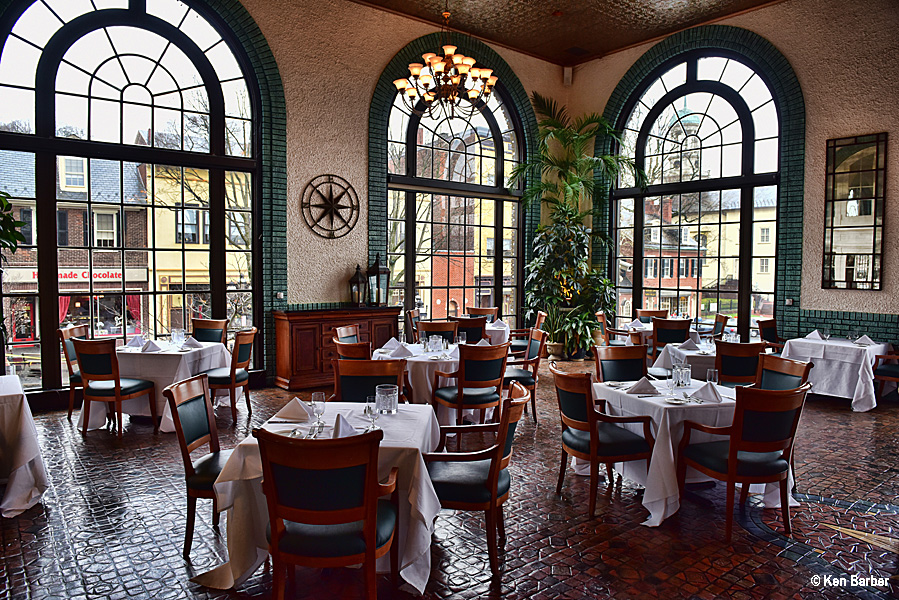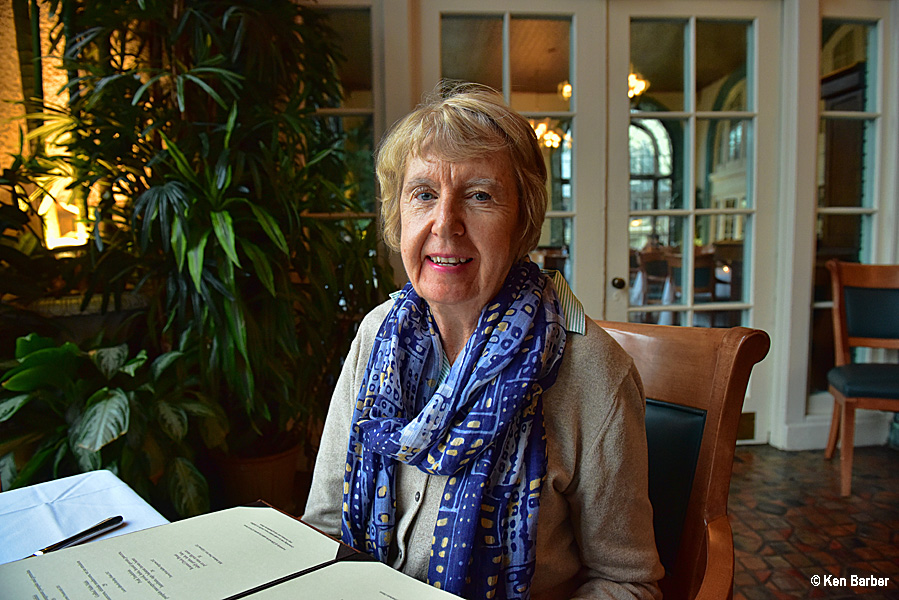 Before retiring for the evening, we took a couple of night photos.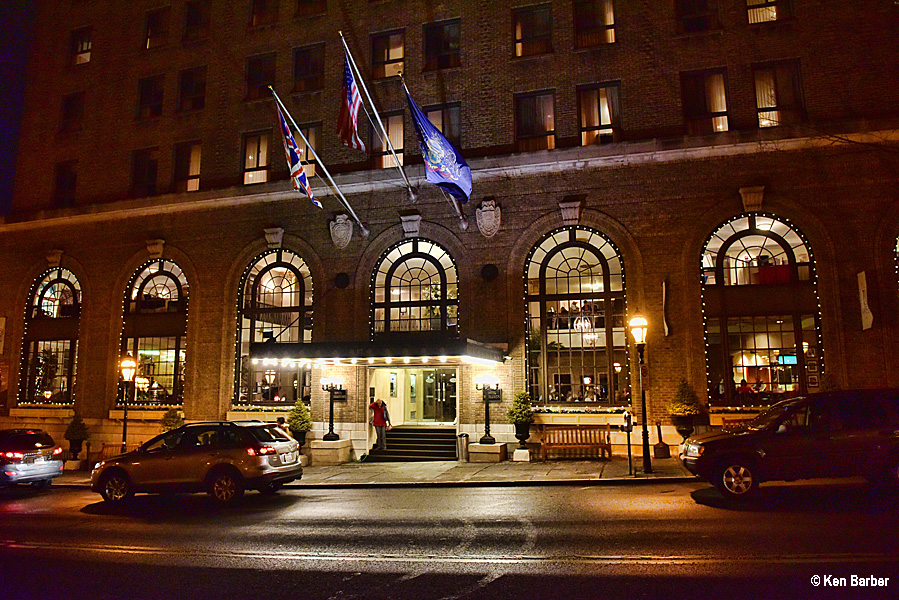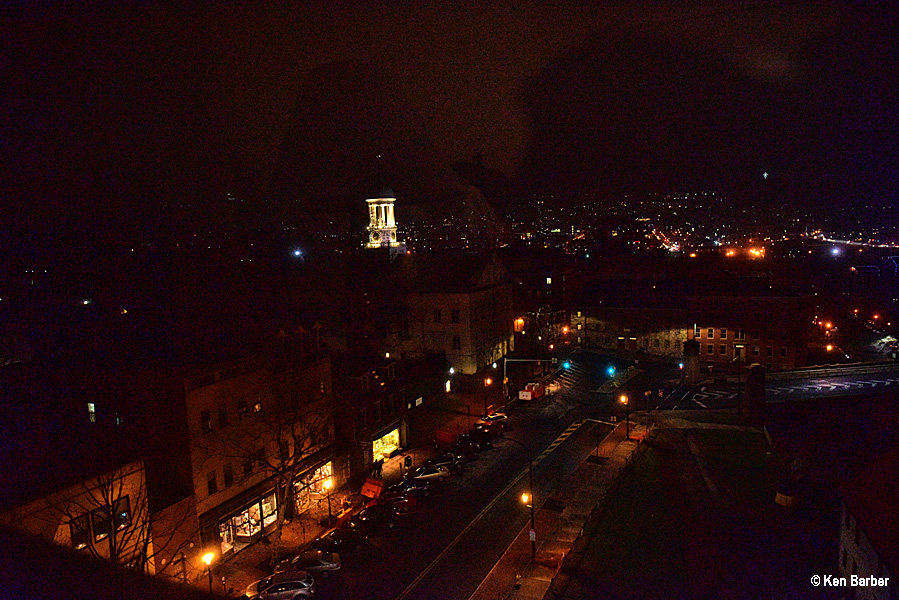 The Hotel Bethlehem was a wonderful experience. We really enjoyed ourselves.