NIAGARA FALLS
ONTARIO, CANADA
July 24, 2015. A wonderful place to visit with many activities for the whole family. After dark, Niagara Falls opens to many venues, including the Skylon Tower and lots of bars and restaurants.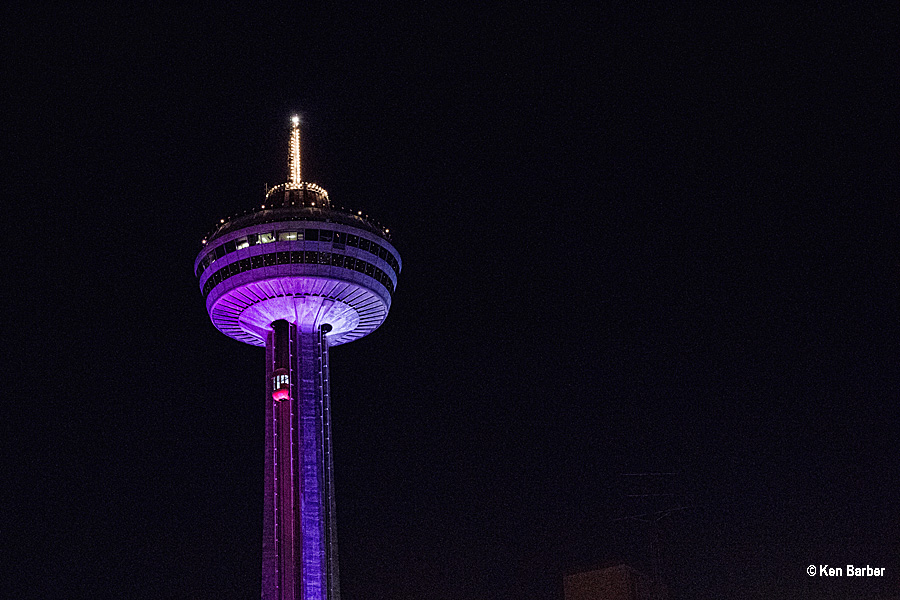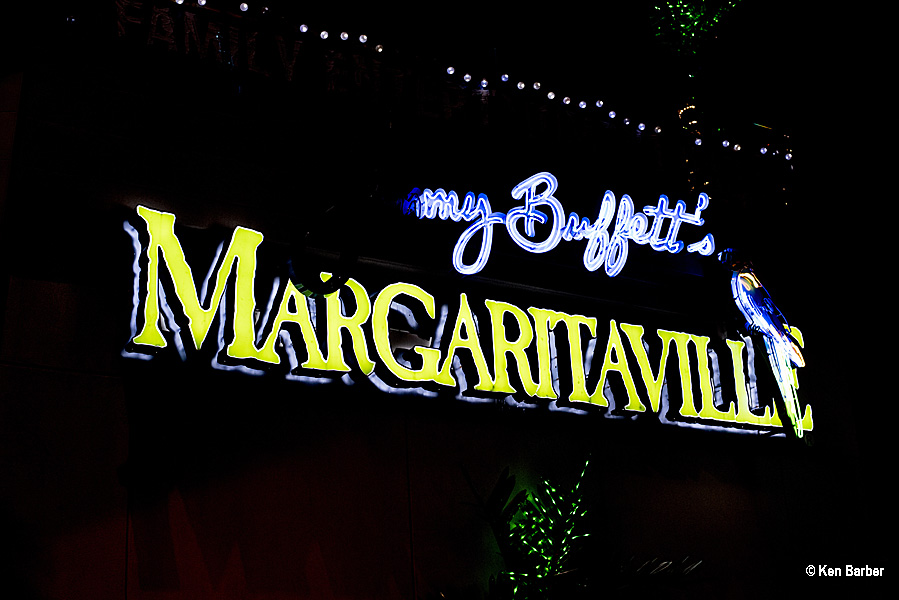 During the day, one can take a boat ride to the Horseshoe Falls and into the heavy mist.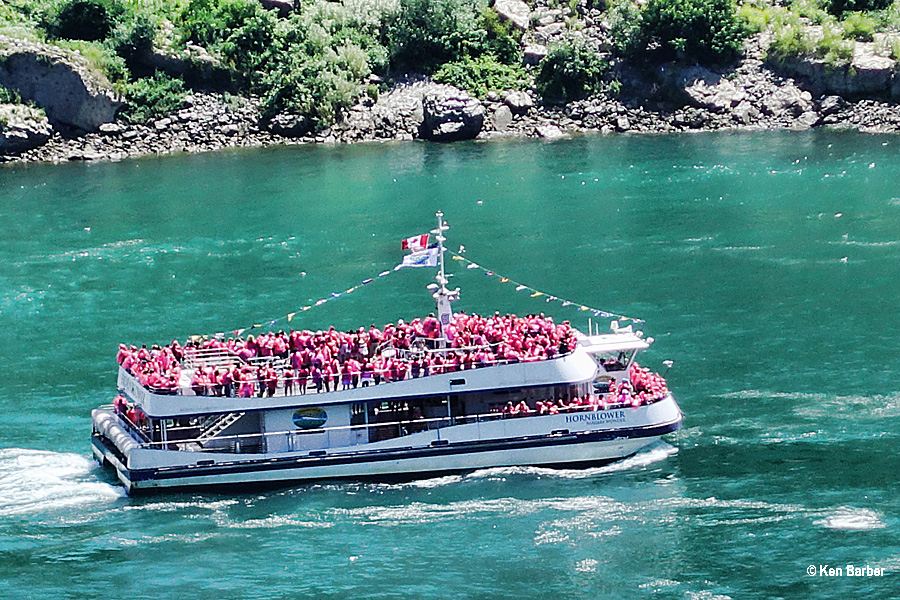 Heavy boat traffic with the Maid of the Mist (blue) passing the Hornblower (red).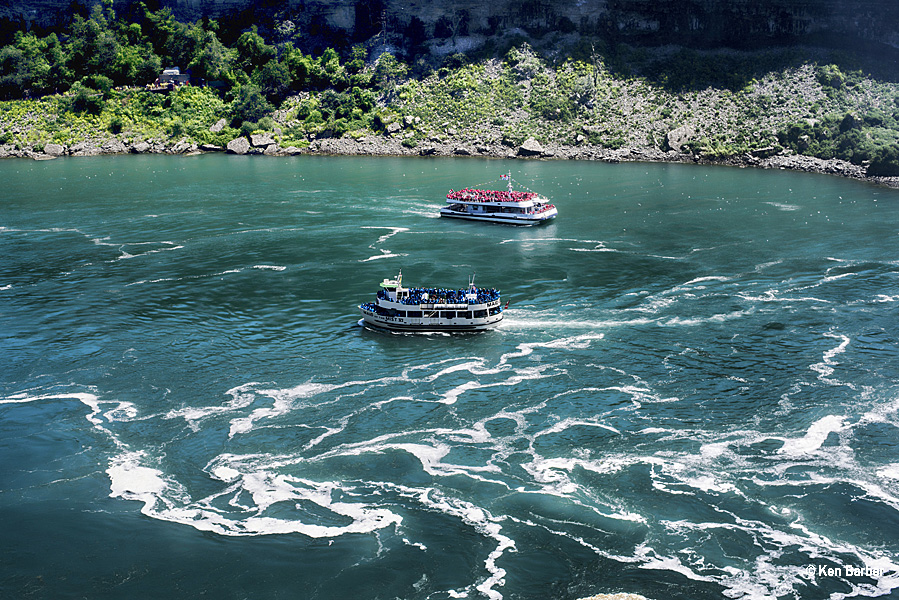 Maid of the Mist entering the Horseshoe Falls.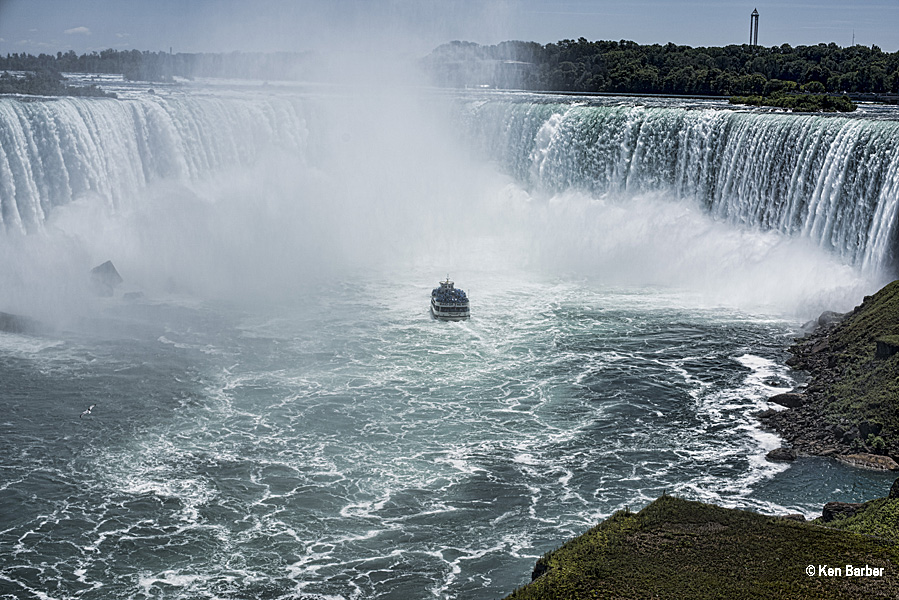 More people taking photos of friends and relatives at the falls, than anywhere else in the area.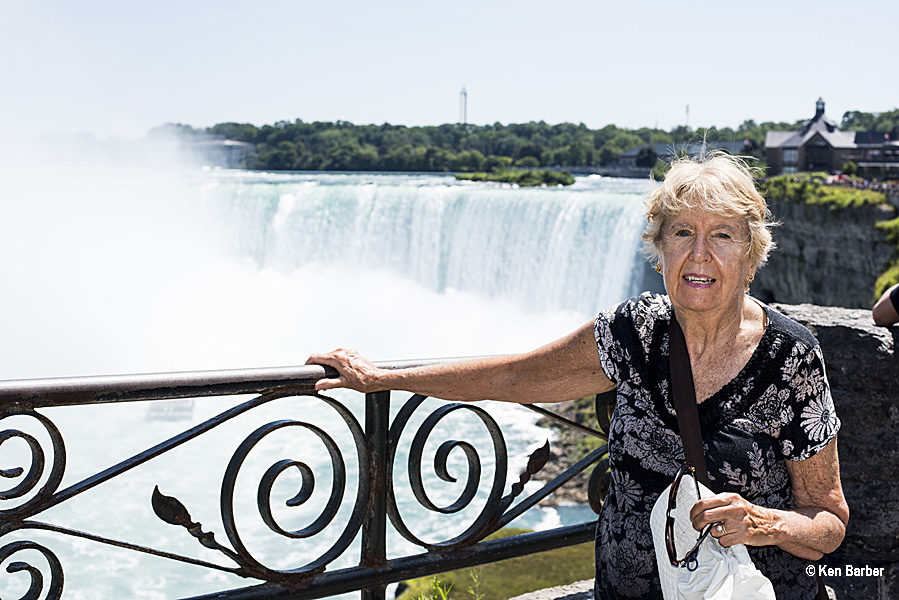 +
For $7, one can ride the many WEGO busses. There are three lines, the Red, the Green and the Blue. You can ride for as long or as short as you wish and get off and get on where you want. You can transfer from one line to another at no additional cost. Each line travels to a different part of the city. There was a central location near the Horseshoe Falls where you can purchase a ticket.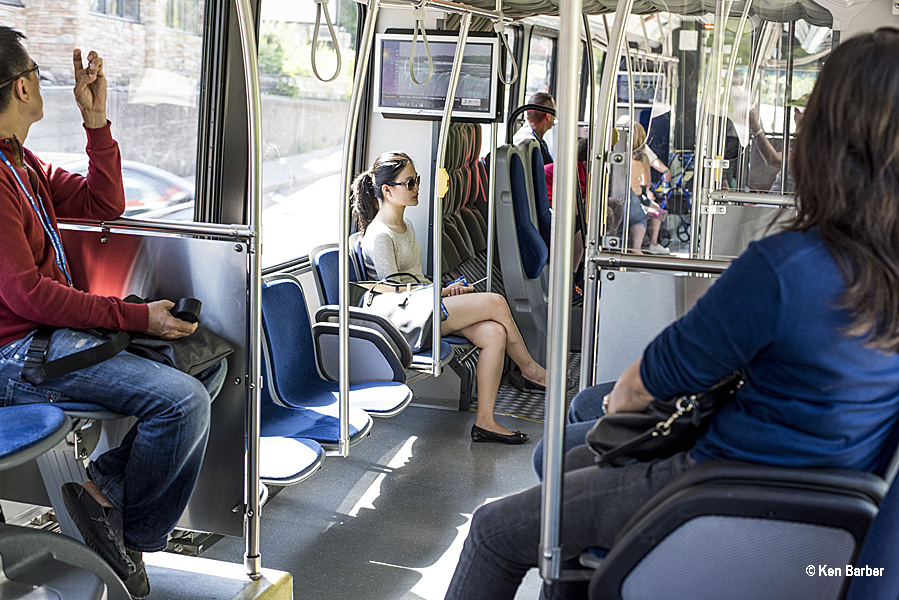 There are activities for adults and children, there is no shortage of things to see and do.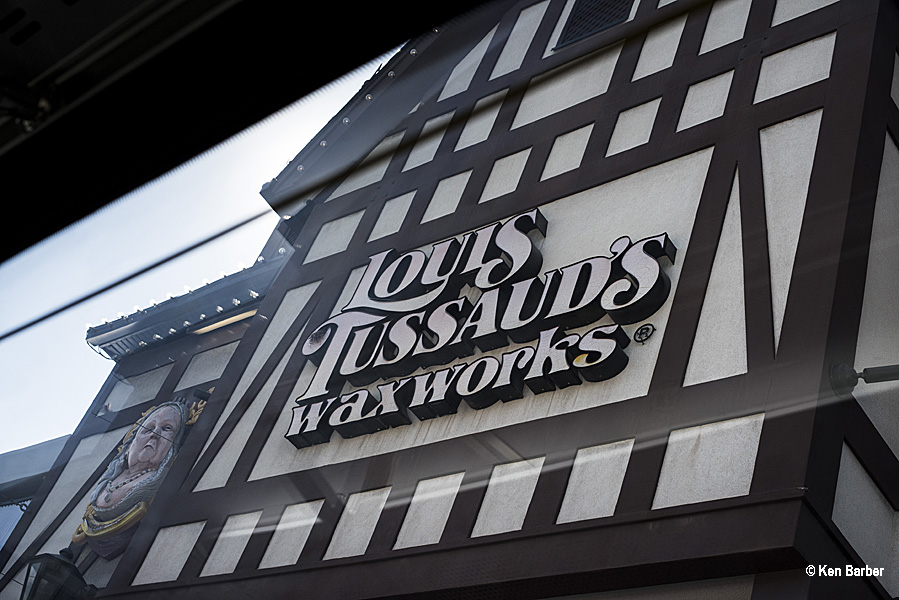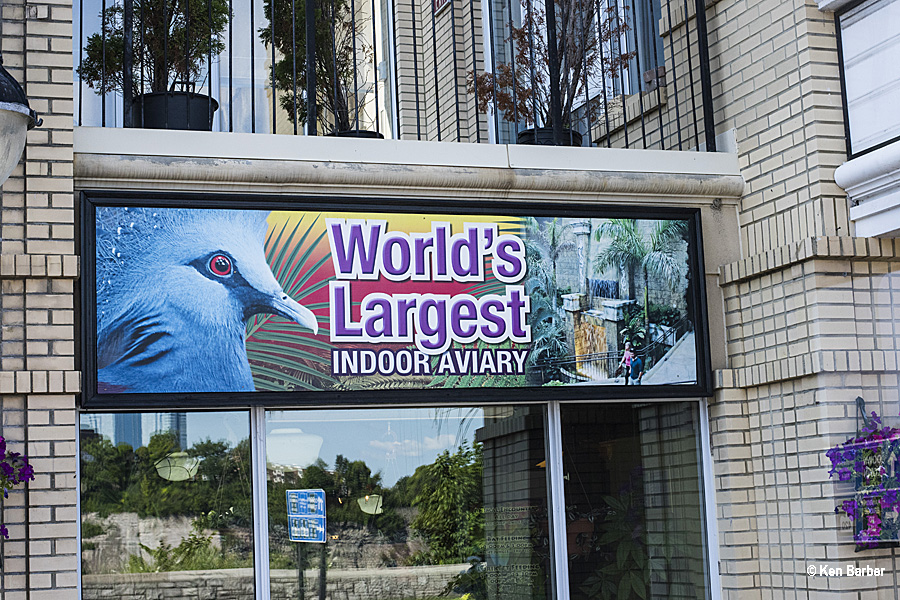 On the street, dress is casual !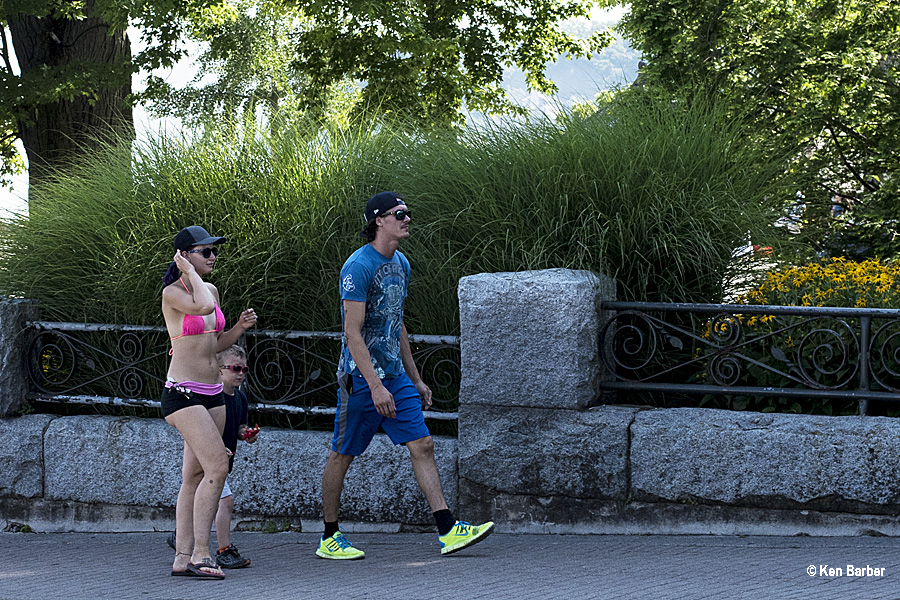 For a unique experience, have dinner at the Skylon Tower. The WEGO Blue line is the only line that serves the tower.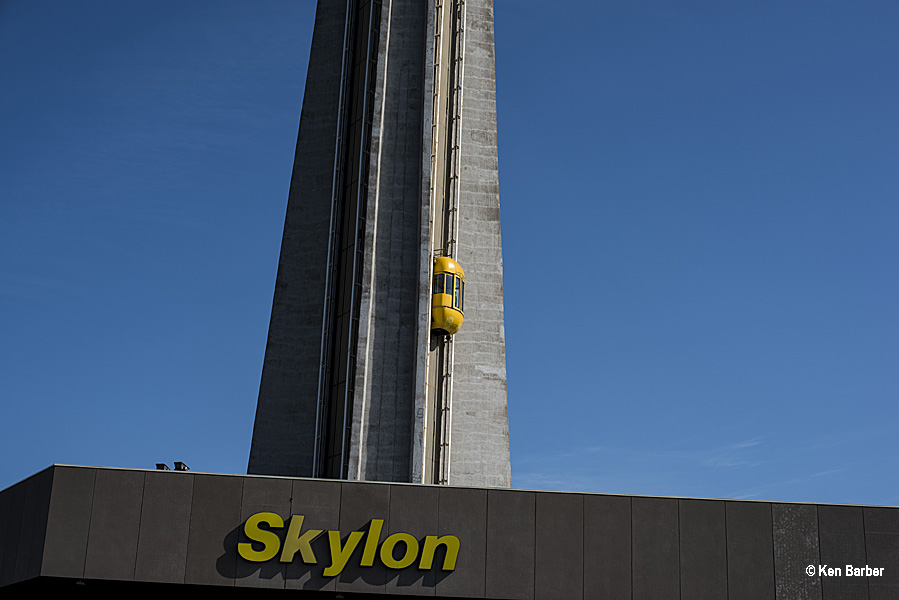 Paddy and I chose the Revolving Dinning Room for dinner. It as great !! By chance, we arrived at 5 PM, just in time for the early bird special. With a full meal, desert and coffee we spend $105 which was a bargain considering the location.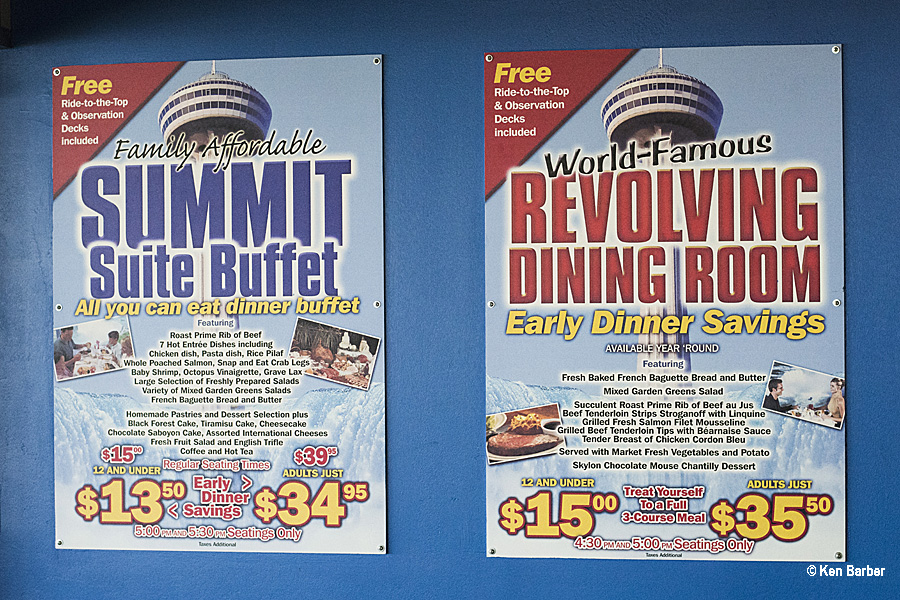 The restaurant revolves in one hour. By the time we had desert and coffee, we had past our starting point and were into part of the 2nd revolution.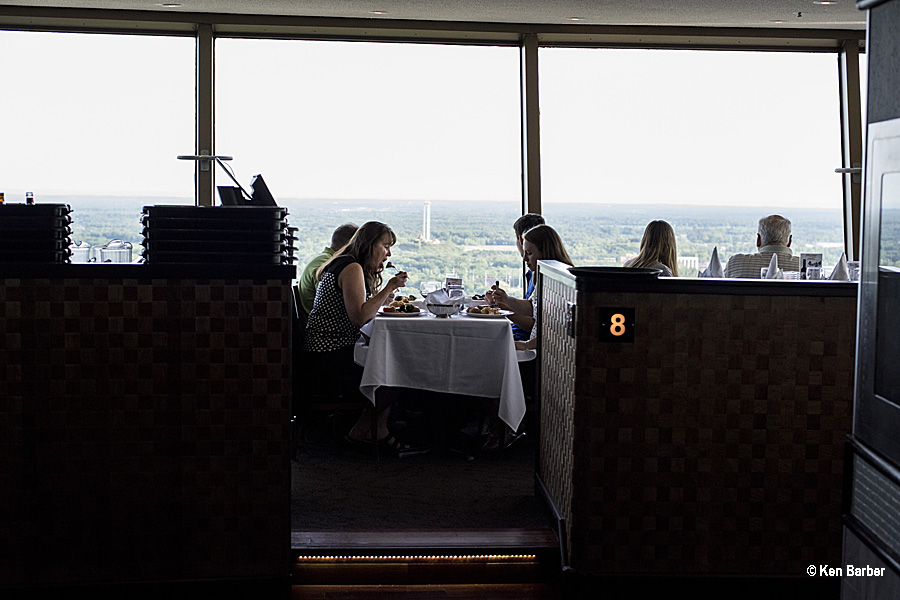 The views from the revolving restaurant, 775 feet above the falls, were magnificent. Those who chose the buffet instead of dinner, were on a level higher than the revolving restaurant.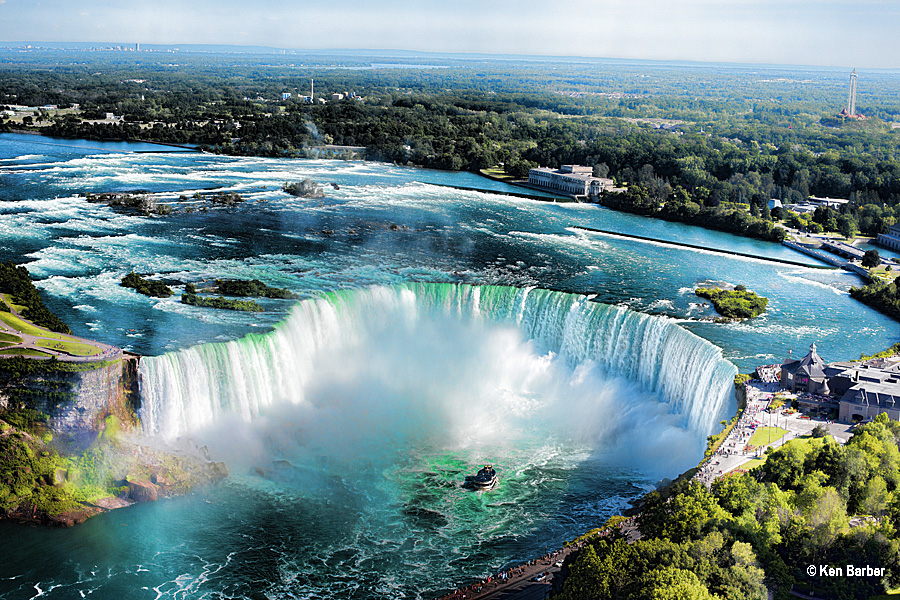 Two levels above the revolving restaurant was the Observation level. The protection grid was open enough for any camera lens to protrude through.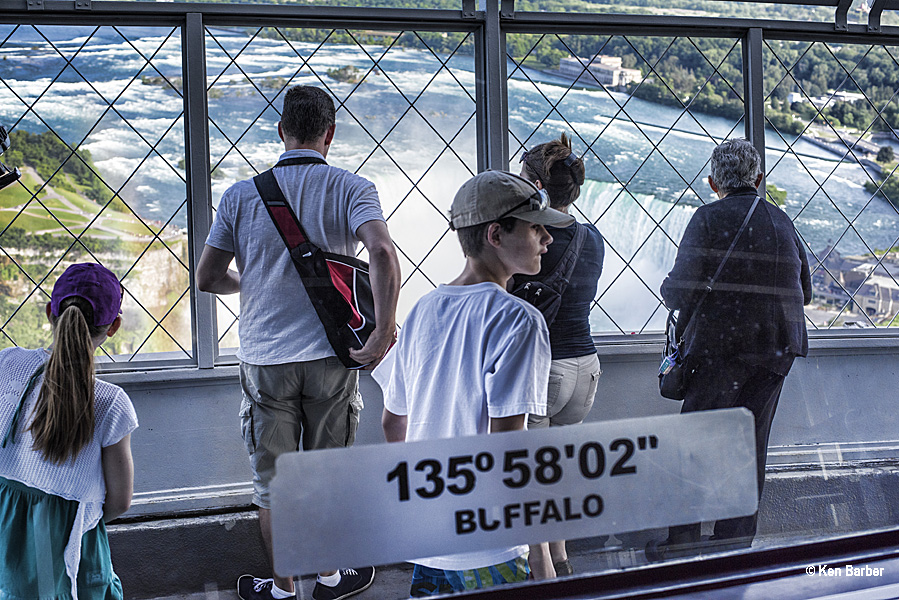 Paddy and I had a wonderful visit to Niagara Falls and the Skylon Tower was the high point (no pun) to our visit.