ALONG THE DELAWARE CANAL TOW PATH
NEW HOPE, PA
August 16, 2015. The 60 mile Delaware Canal Tow Path extends from Easton PA in the north, to Bristol Pa in the south. In the late 1800's teams of mules pulling barges helped develop commerce in Eastern Pennsylvania and especially helped the anthracite coal industry. Today, visitors to New Hope can take a relaxing walk or bike ride along the canal and enjoy the scenery.
On a warm day, trees along the tow path provide welcome shade.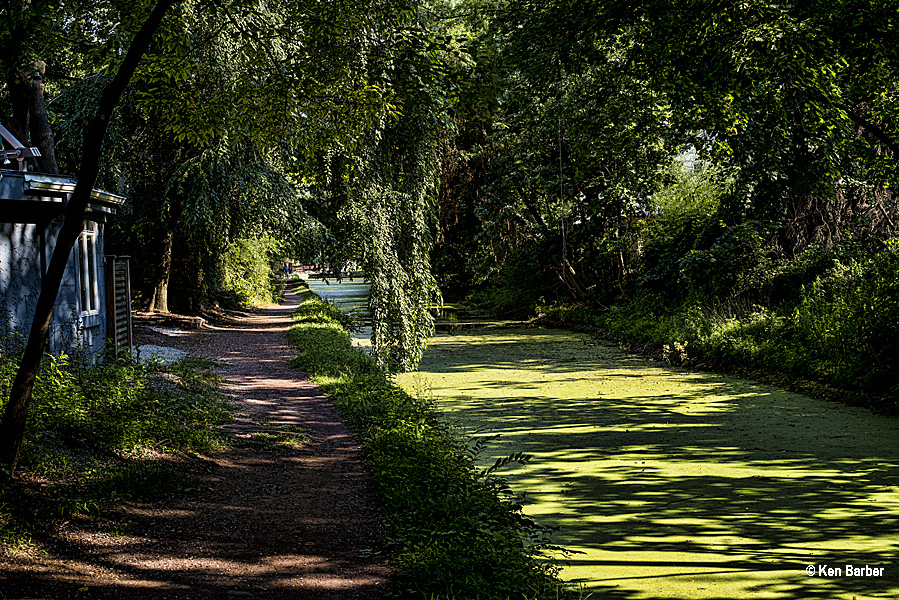 When the water is calm, nice reflections can be seen.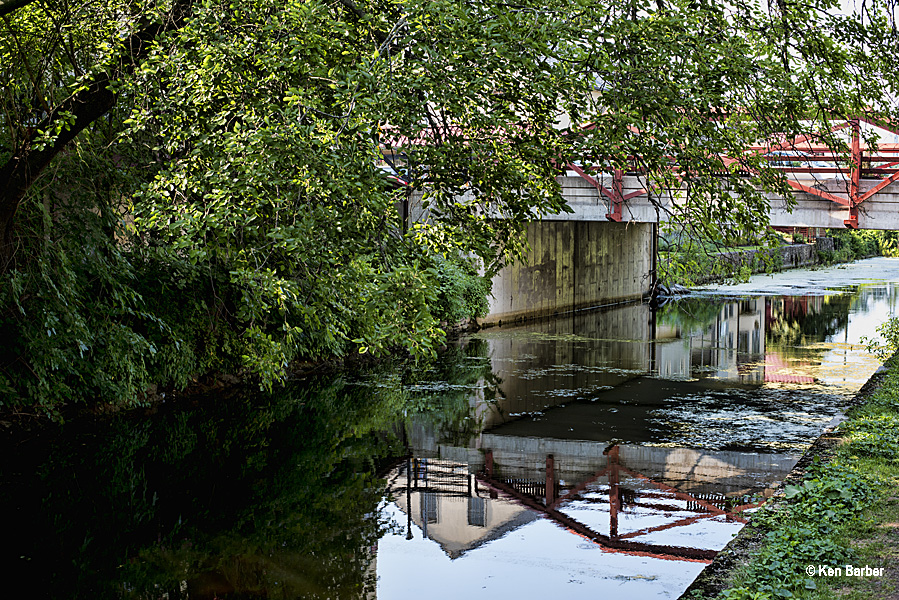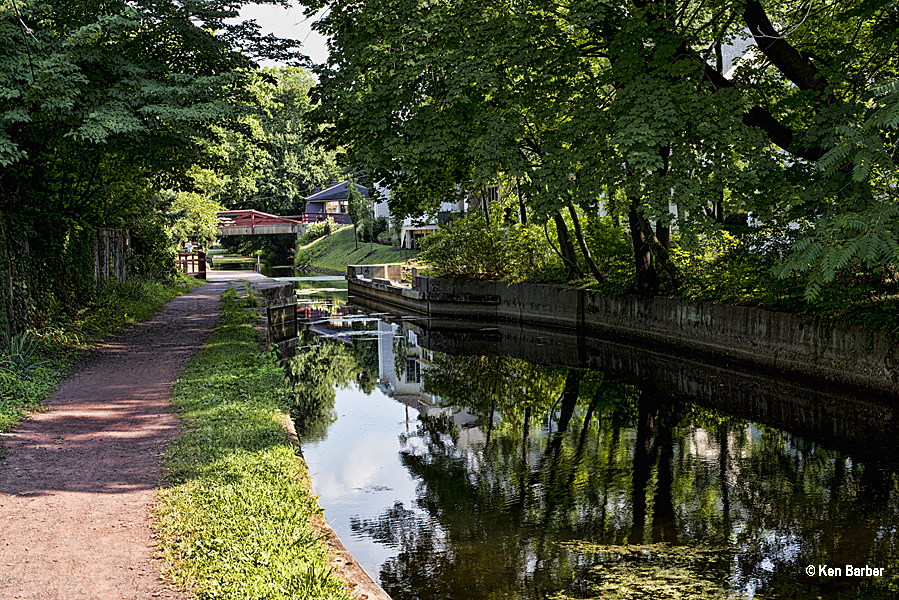 Many artists have their homes along the canal.
Examples of their handiwork appear in their back yards.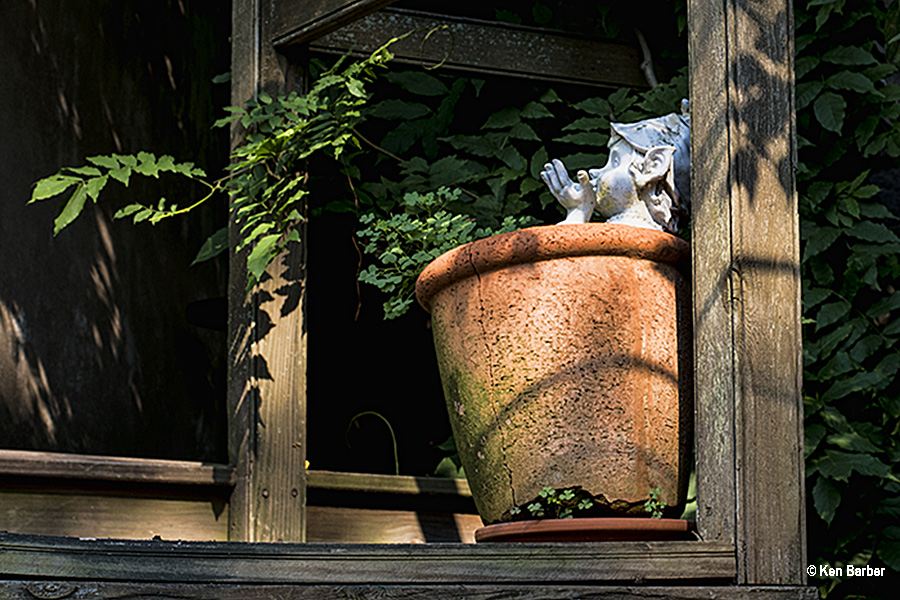 In New Hope, there are a number of bridges that cross the canal.
At each bridge is an access to the canal for those on foot.