VISIT LES AND RUTH
ALBURTIS TAVERN - ALBURTIS, PA
August 25, 2015. Paddy and I went to see my brother Les and his wife Ruth. Les suggested lunch at the Alburtis Tavern. It was an excellent suggestion as the tavern had a railroad theme which I liked.
Here are some snapshots of the trip: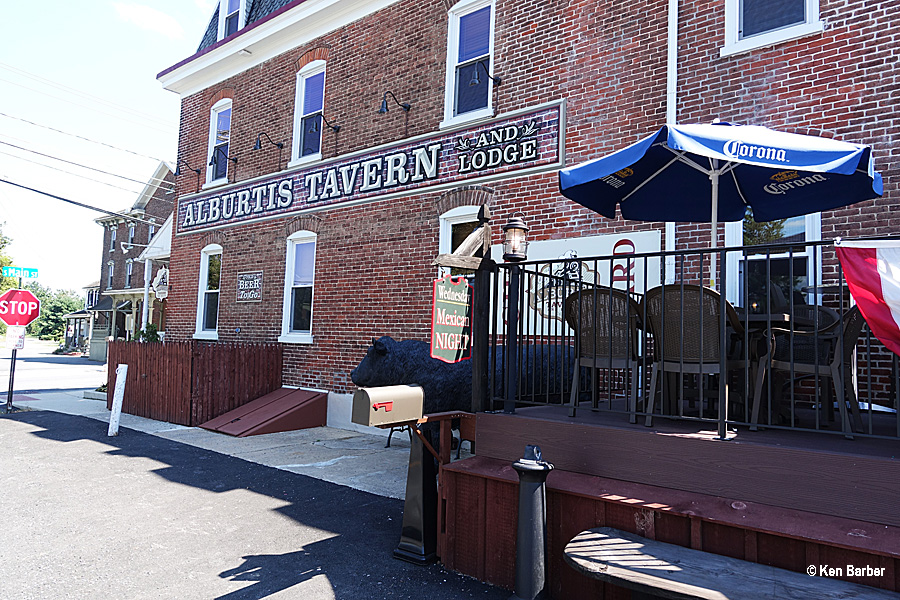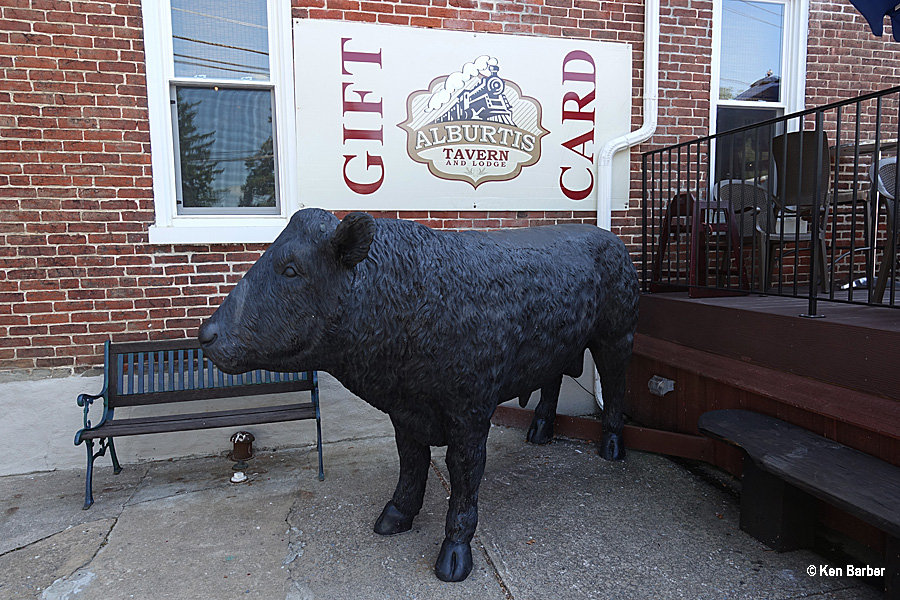 The tavern is located adjacent to the main line railroad tracks. In the late 1800's the hotel, originally called the American House, was a favorite stop for train conductors and employees. When the hotel was renamed as the Alburtis Tavern and lodge, the inside renovation emphasized the railroad motif.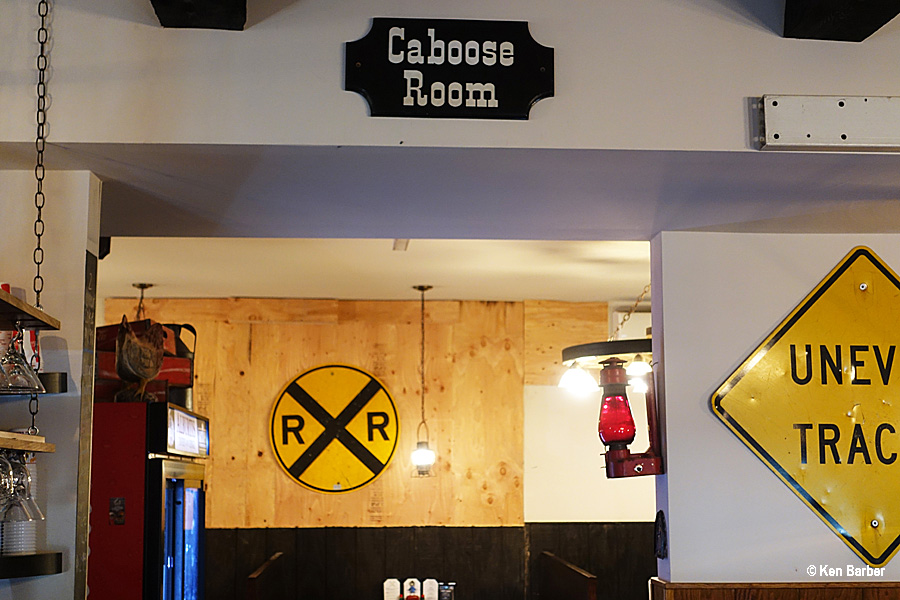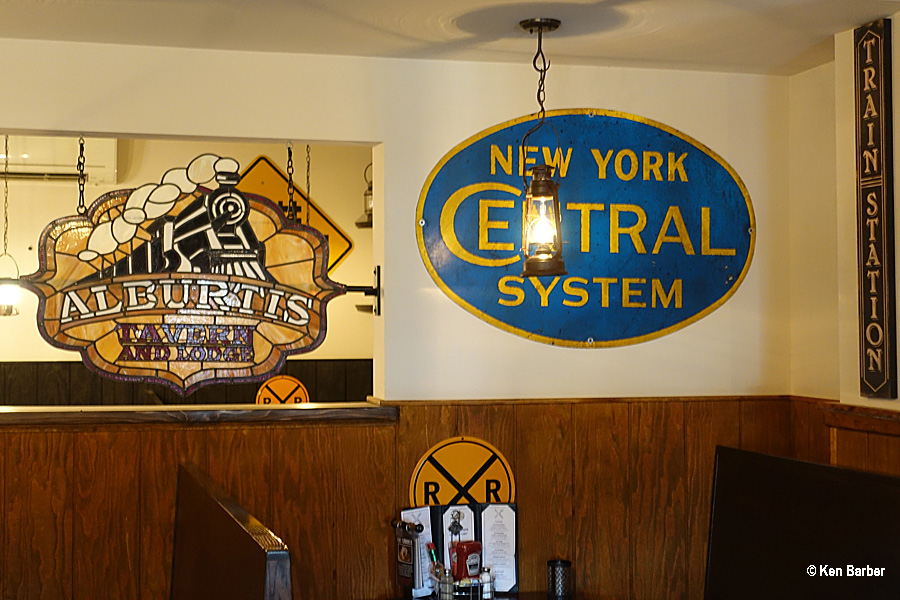 Wow, a train schedule from 1915 !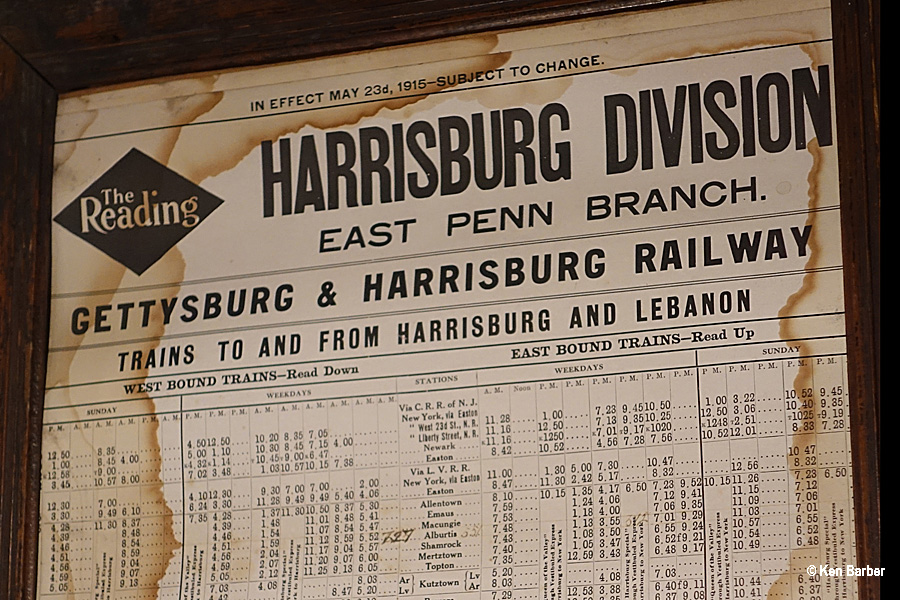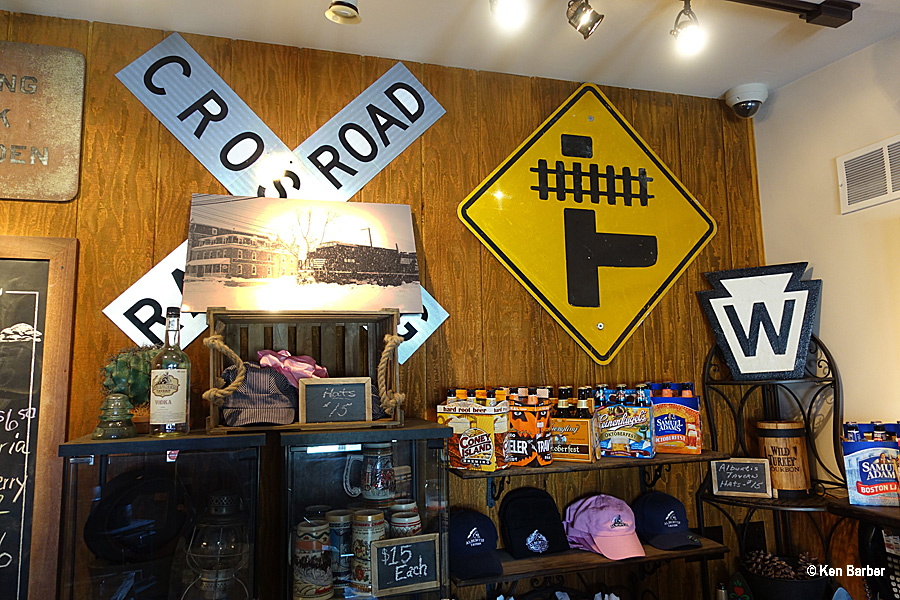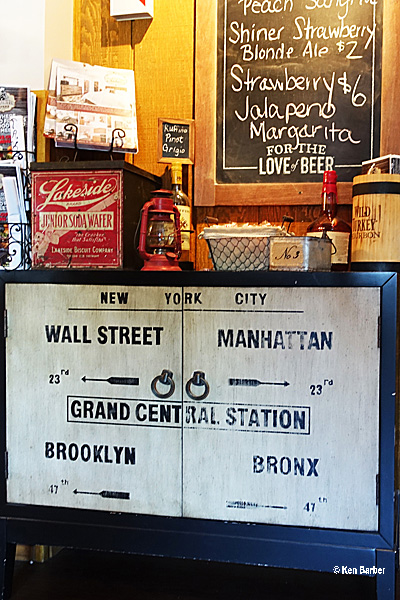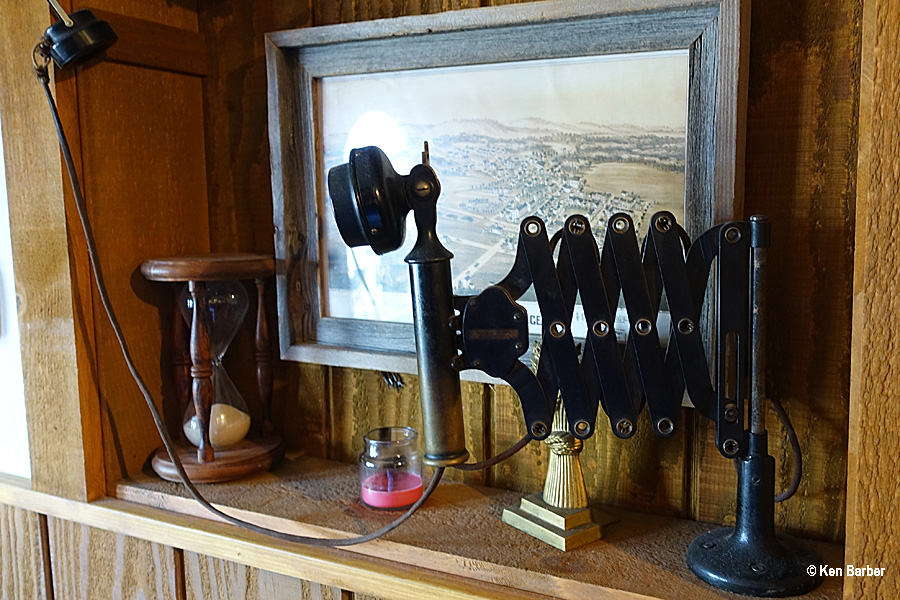 The food was delicious.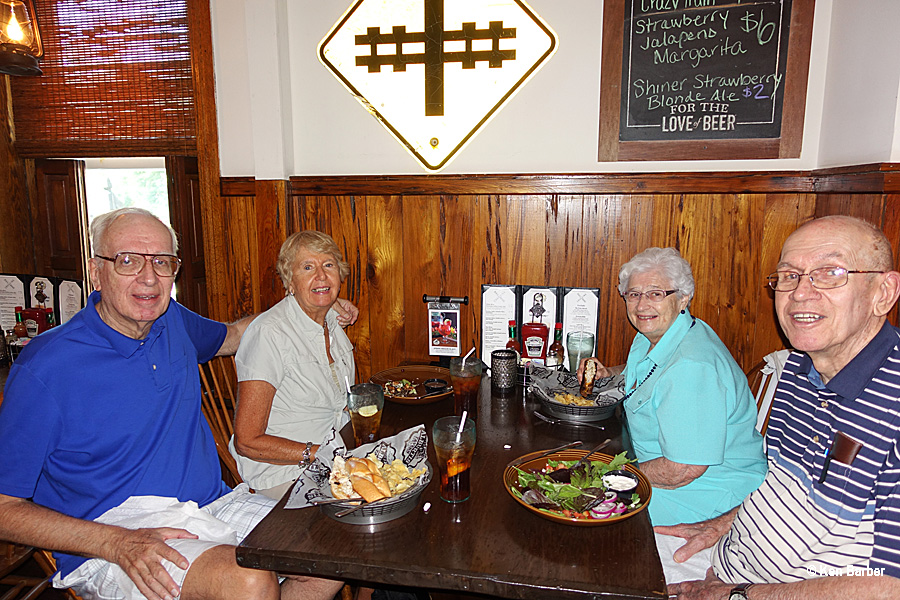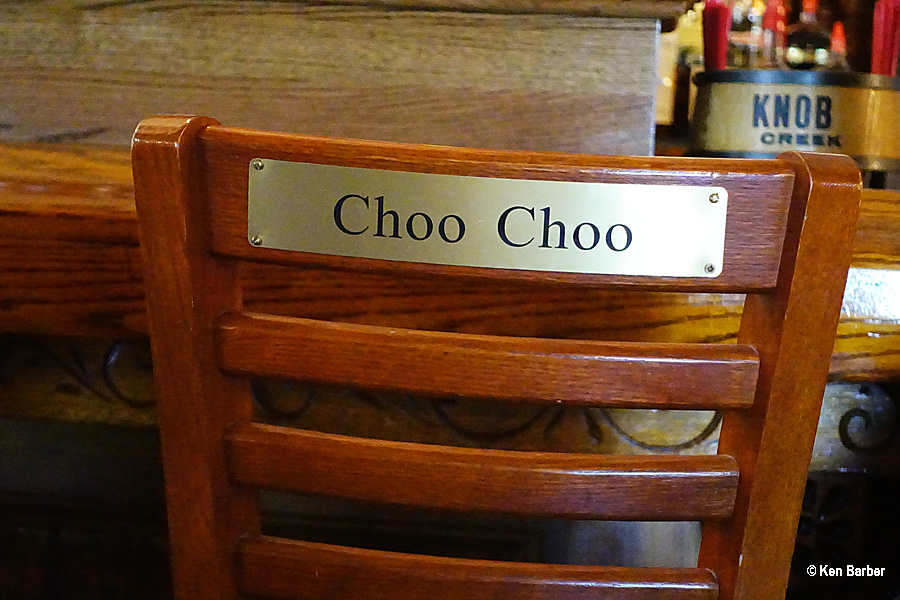 In a back room of the tavern, was a reference to: "TrucTrain". None of us knew what it meant so Les looked it up. Turns out it was a train that carried 18 wheelers. Today they have similar trains but they only carry the trailers, not the tractors.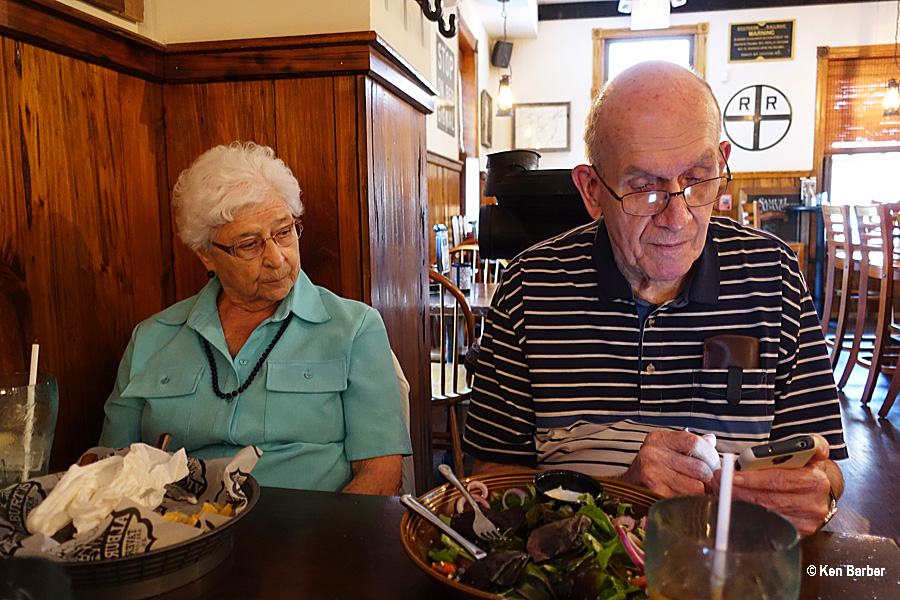 After an excellent lunch, we traveled back to Allentown, Les showed us his brand new automobile. Very Nice, indeed !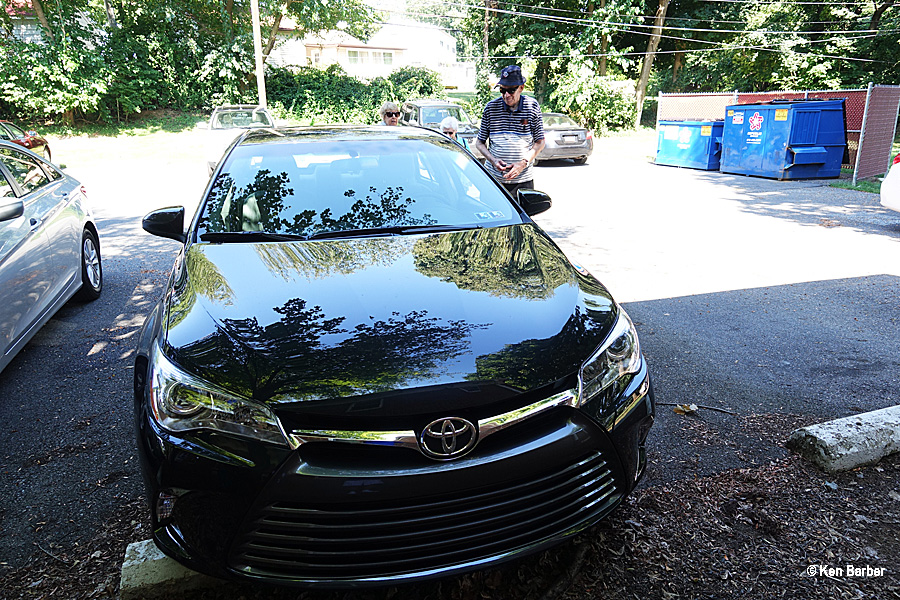 Guarding their apartment was "Bucky Beaver"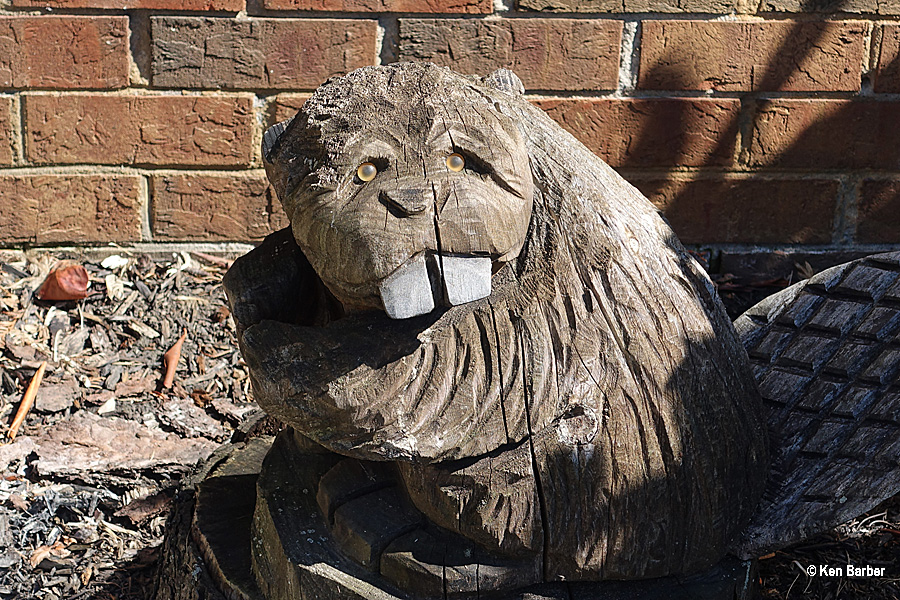 During our conversation about Times Square, I mentioned that I took a rare photo of the Disney characters (Mickey & Minnie) with their costume masks pulled up, exposing the re-enactors faces. Les picked up his phone and checked it out.

CHECK HERE for Mickey and Minnie (5th photo from the top of the webpage).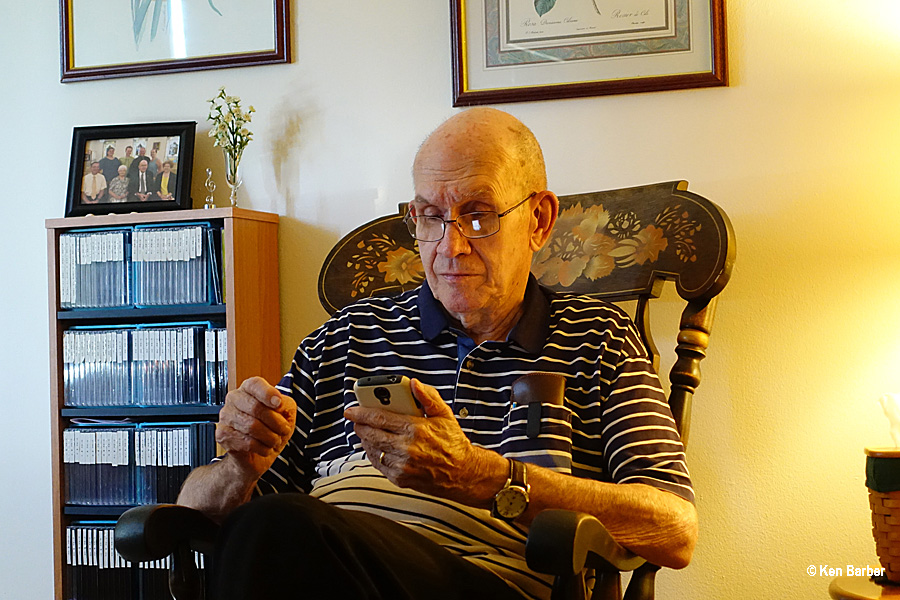 After catching up on recent family history, Paddy and I departed for NJ.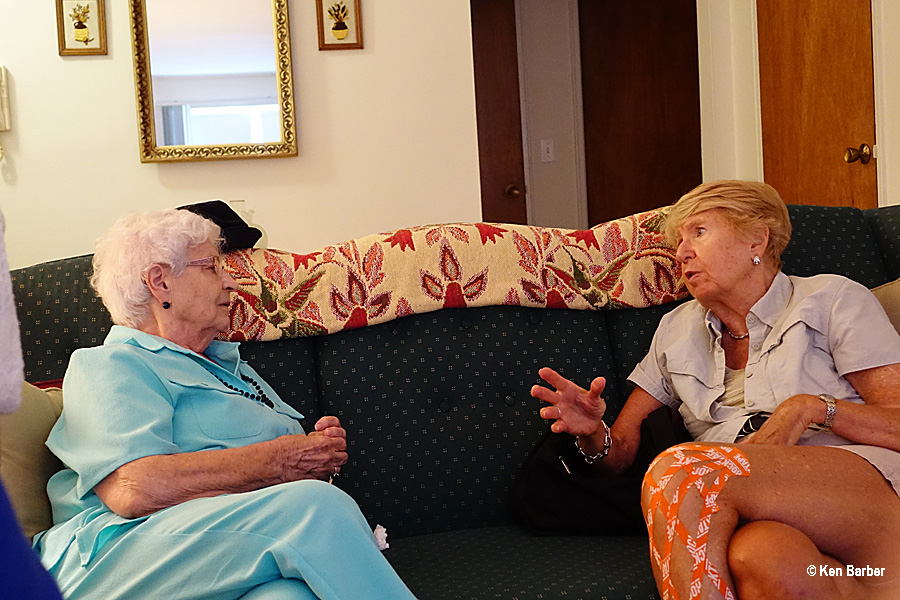 On our travel experience today, we saw gasoline from $2.39 to $2.56 until we ran across this station on Rt. 18 in East Brunswick, where we filled up the car.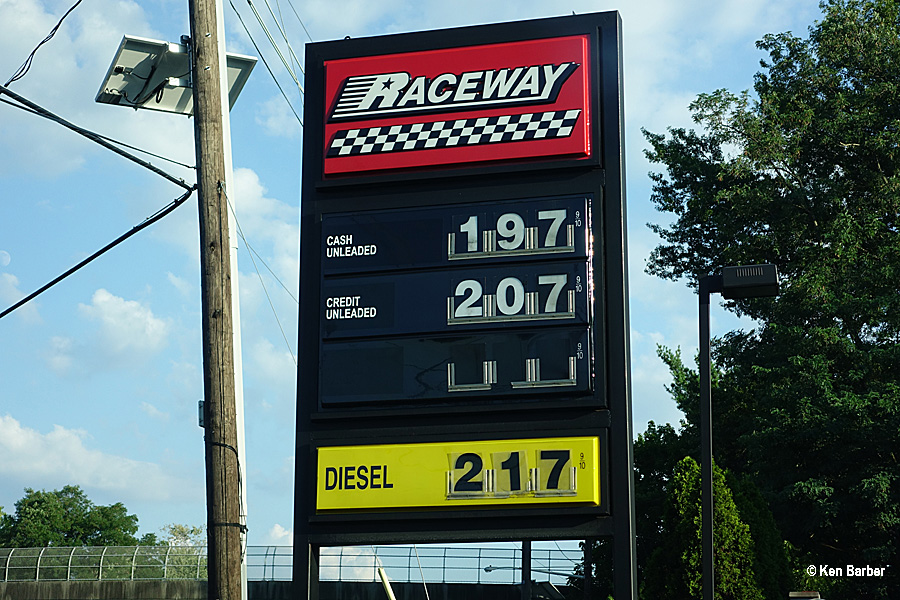 It was nice to see Les and Ruth and it was a most enjoyable trip indeed !