TEARDROP 911 MONUMENT - BAYONNE, NJ
P
April 17, 2016. Paddy saw this monument on the internet and suggested a visit on one of our "drives to nowhere" trips. The 100 foot high structure was a gift from the Russian people as a statement against terrorism The artist was Zurab Tsereteli. The internet didn't provide an address, just that it was in Bayonne, NJ by the harbor.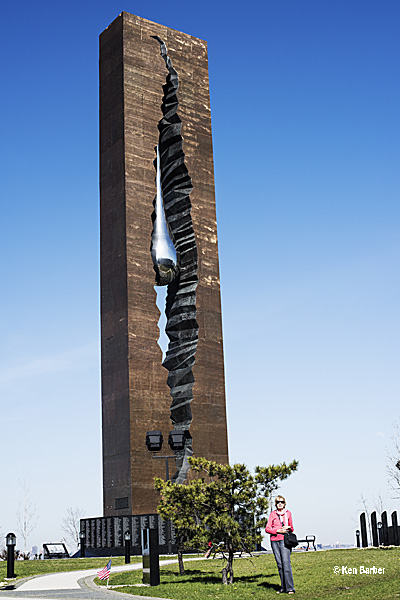 After much driving around, we found the monument located in the Harbor View 9/11 Memorial Park; however, there were no direction signs anywhere along the roads in Bayonne. It's almost like the Monument was purposely hidden ?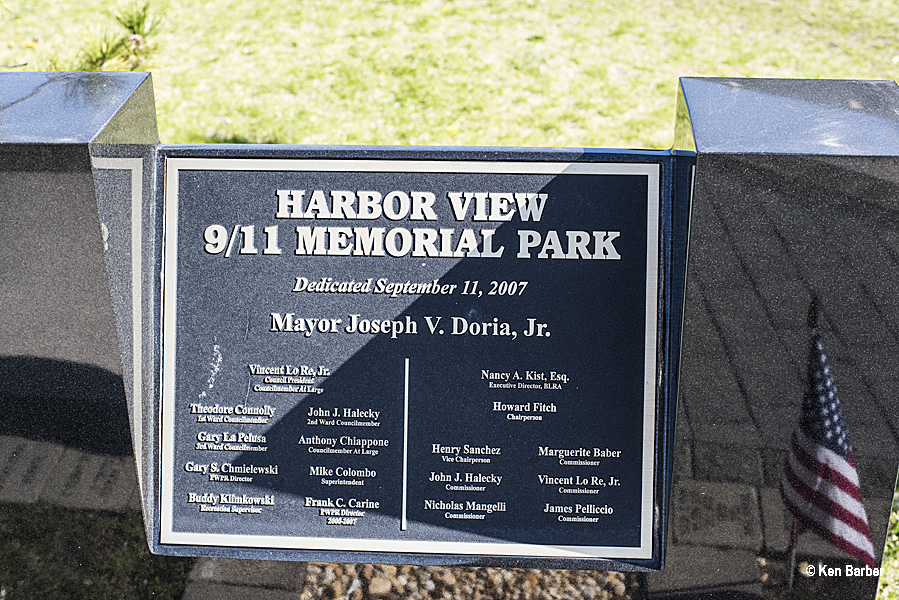 Looking west over the harbor, one can see the Statute of Liberty and the Empire State Building.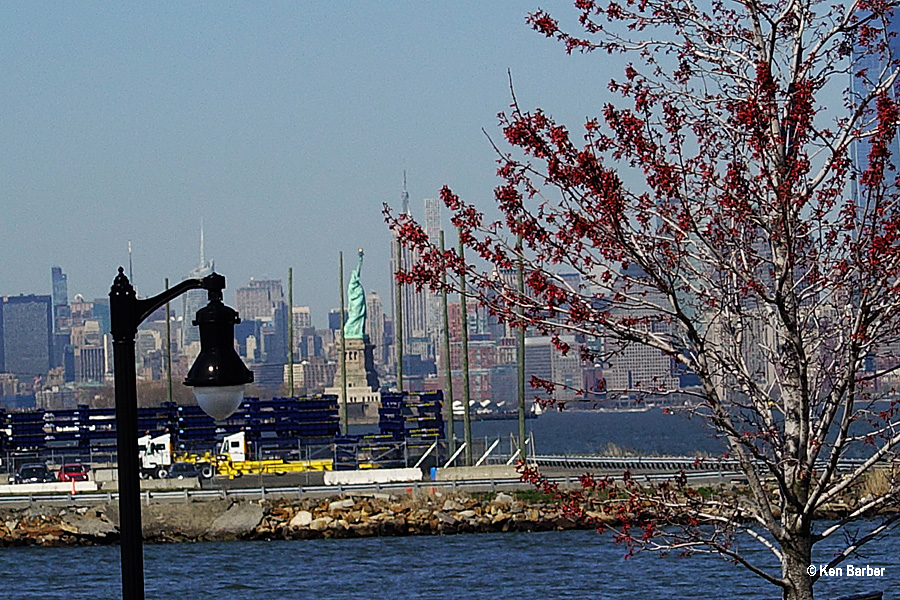 The centerpiece is a 4 ton nickel teardrop. The artist felt the tear in his mind after visiting the 911 site shortly after the attack.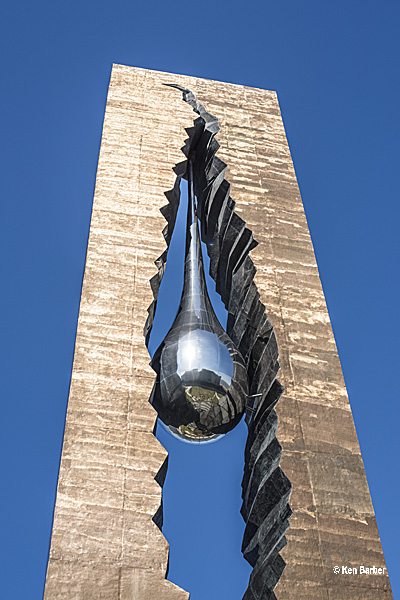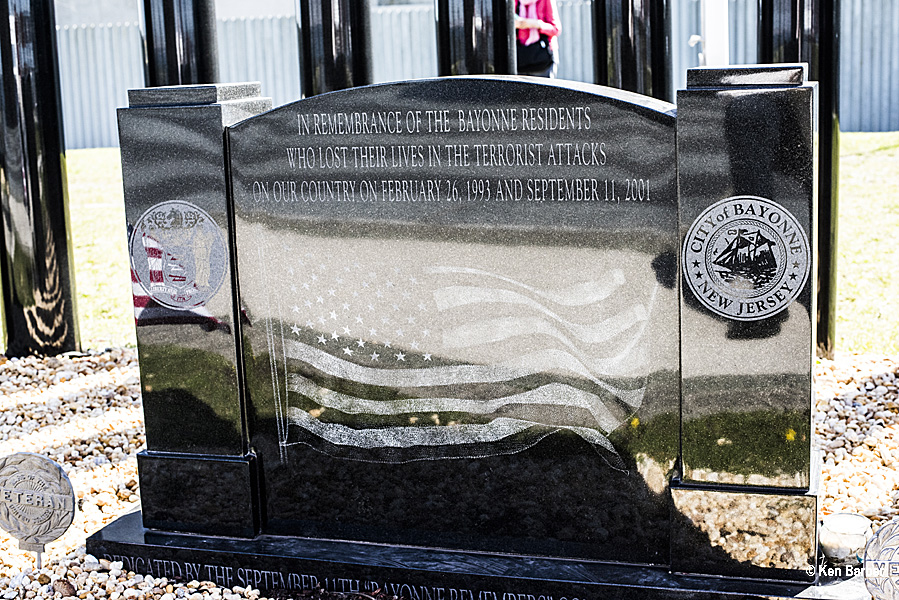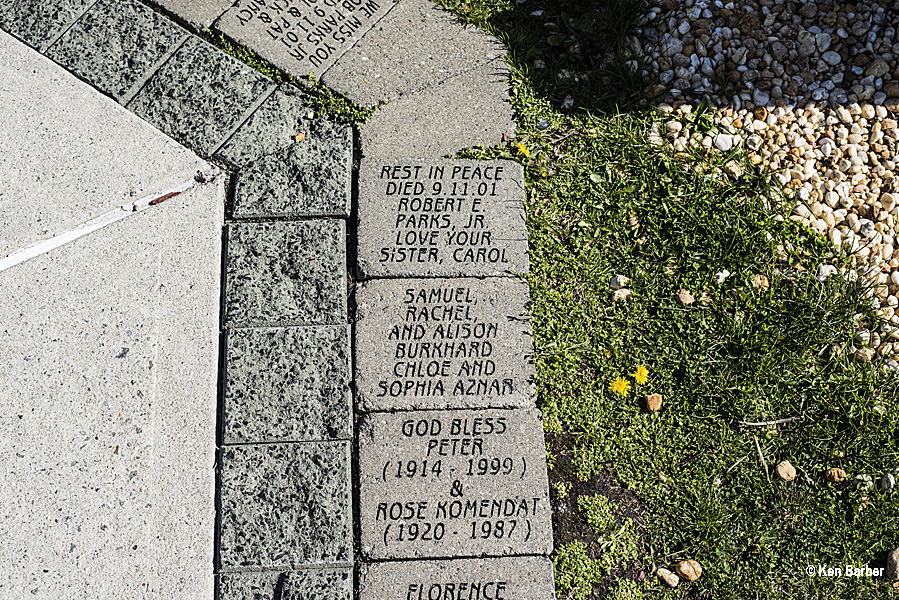 Vladimir Putin's name is on the memorial plaque (possible reason for the 'no street direction signs' and the low profile for this monument?)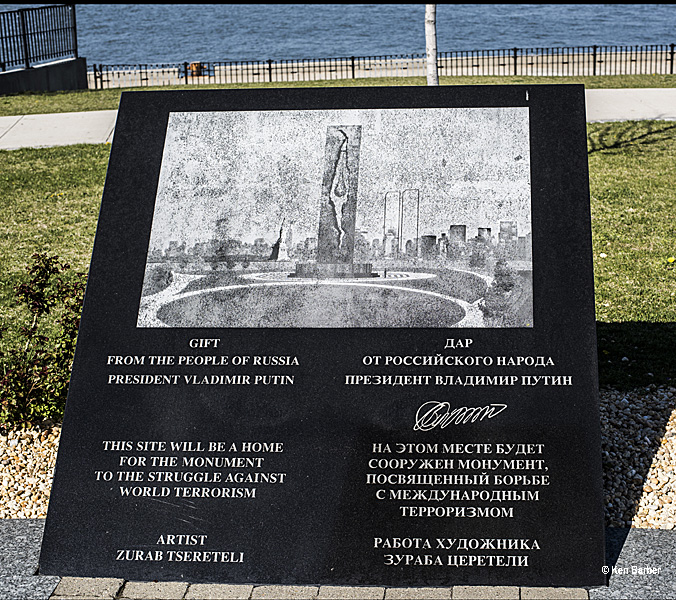 Although ships entering New York, pass between the Statute of Liberty and the Teardrop Monument, I'll bet most people in NY and NJ never visited or viewed the Teardrop Monument.