f

GROVERS MILL MARTIANS
WEST WINDSOR, NJ
(SCROLL DOWN TO SEE ALL PHOTOS)
June 26, 2017. It started with a weekend "car trip to no-where" when Paddy and I saw this GROVERS MILL building. We were immediately reminded of the Orsen Wells "War of the Worlds" Halloween radio program where Martians were to have landed. While we were too young to hear the program live in 1938, we remembered hearing a replay. We drove all around the area to see if we could find a sign or plaque to document the event, but had no luck.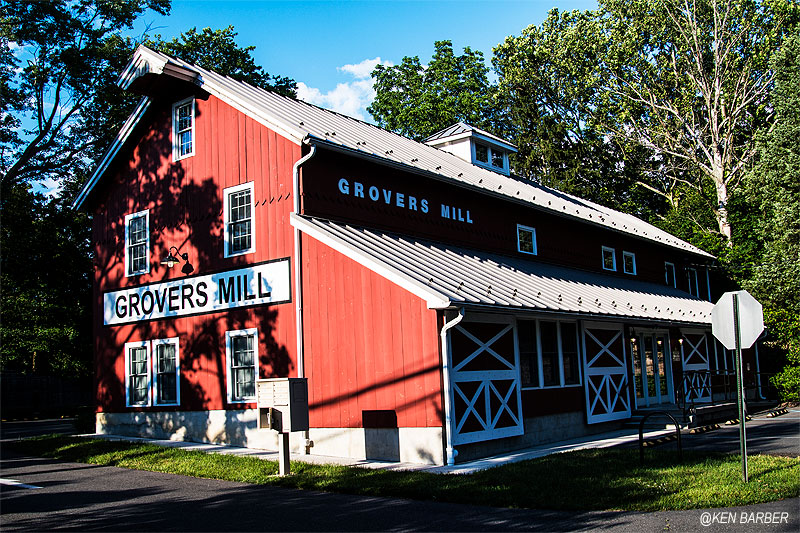 While most people under 60 years old never heard of "The War of the Worlds" Mercury Theater radio program, the show received international publicity because it impacted millions of people. We returned home and Googled "Grovers Mill" and found that there was indeed a monument documenting the event. Next day we drove to the Van Nest Park at 218 Cranbury Road in West Windsor Township NJ.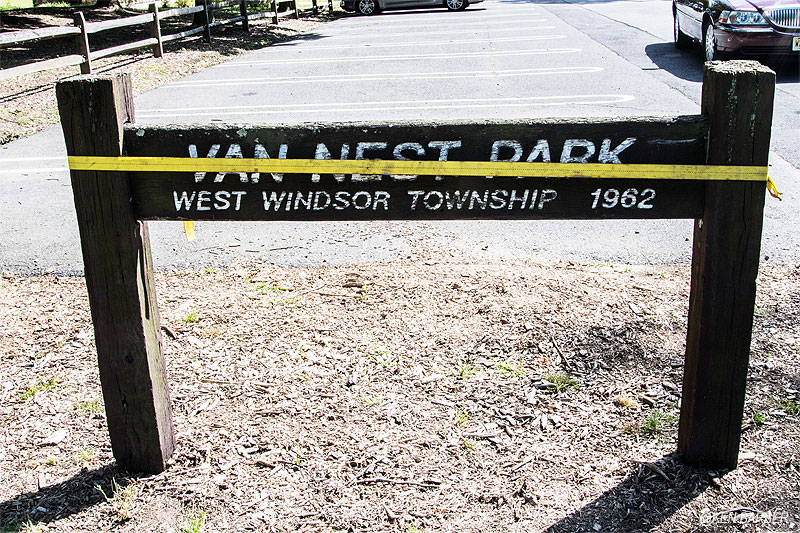 After parking our car, we entered a prepared path entrance which we thought would lead to the monument. Along the block long path were several plaques which explained what the radio program was about and how it impacted millions of people.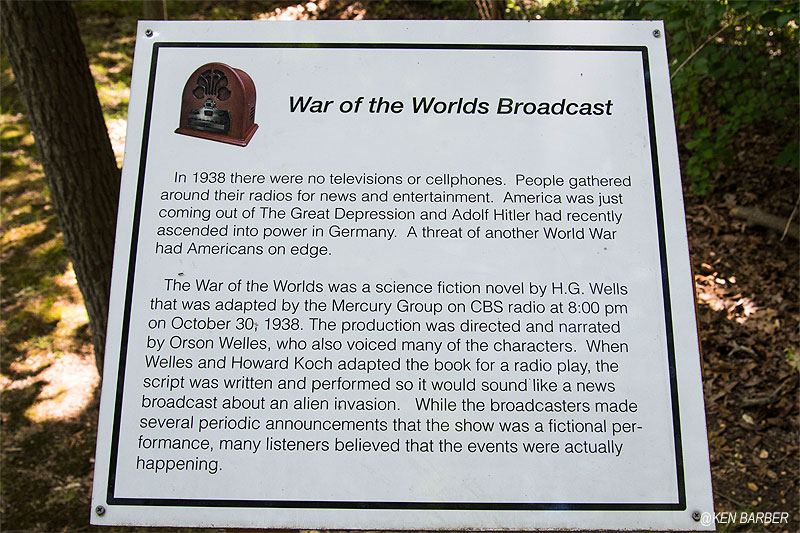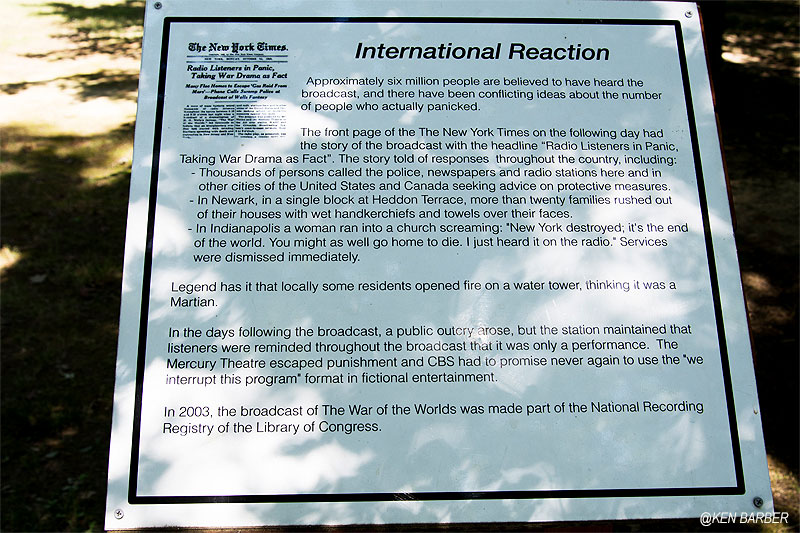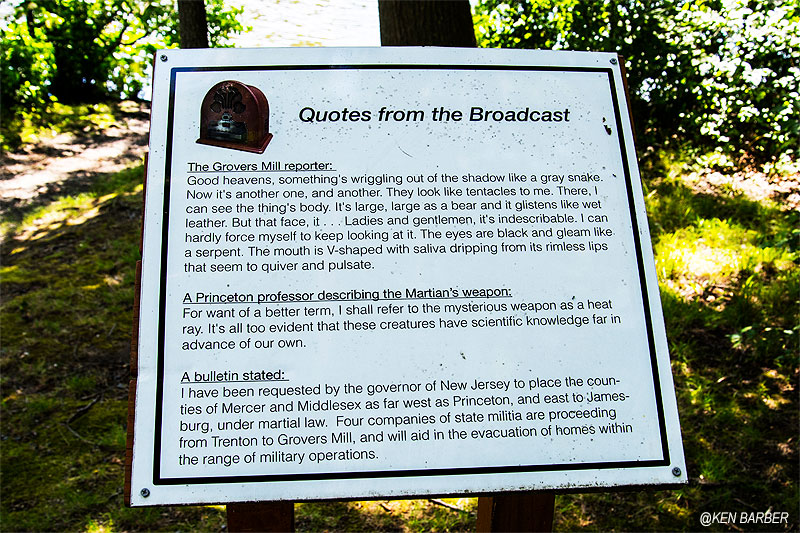 After walking about a block, we expected the path would lead to the monument, but it just ended at a pond.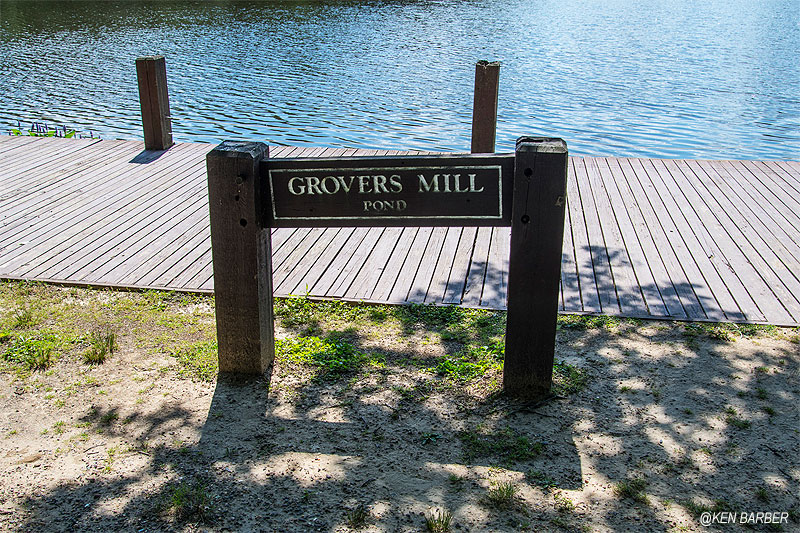 Believing that Google was accurate, we walked around the park until we found the hidden monument.
Expecting big signs pointing to the monument, we were surprised to find it "hidden" in a couple of tall bushes near a kids playground.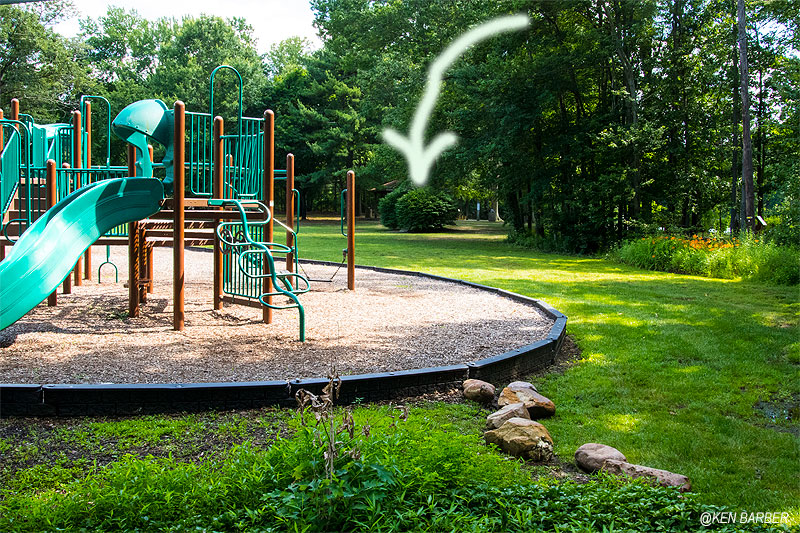 The monument was about 7 feet tall, but you couldn't see it unless you were exactly in front of it.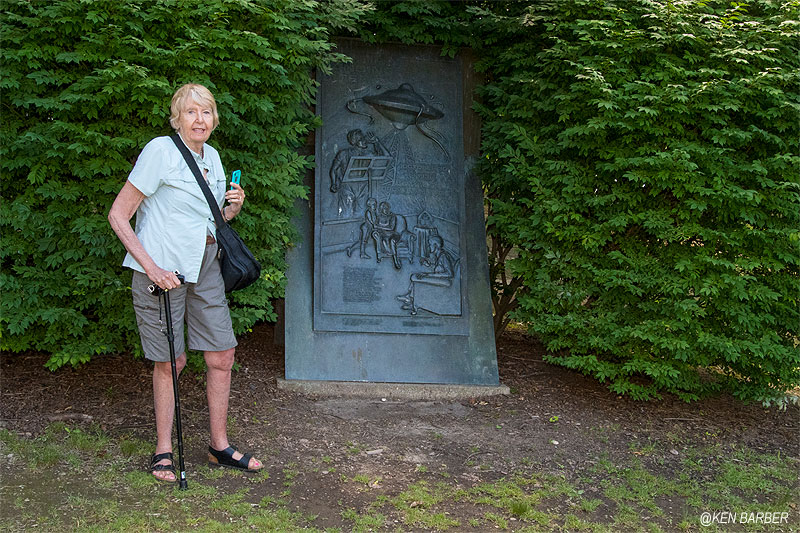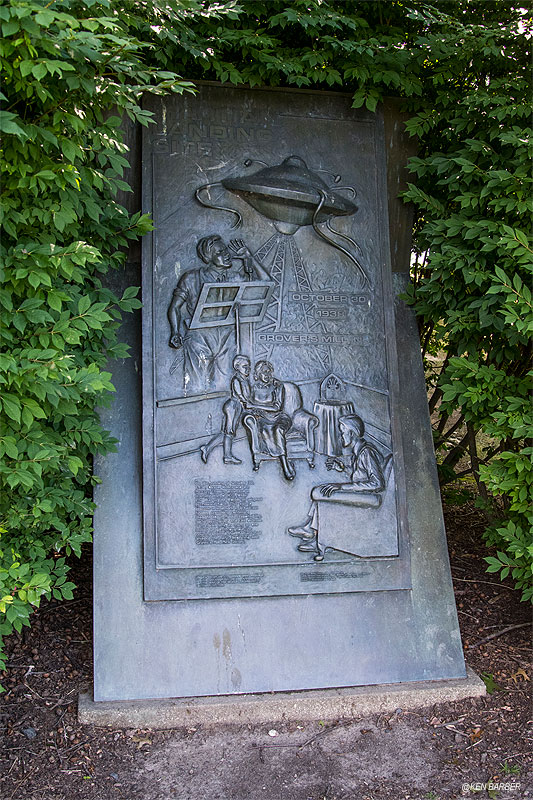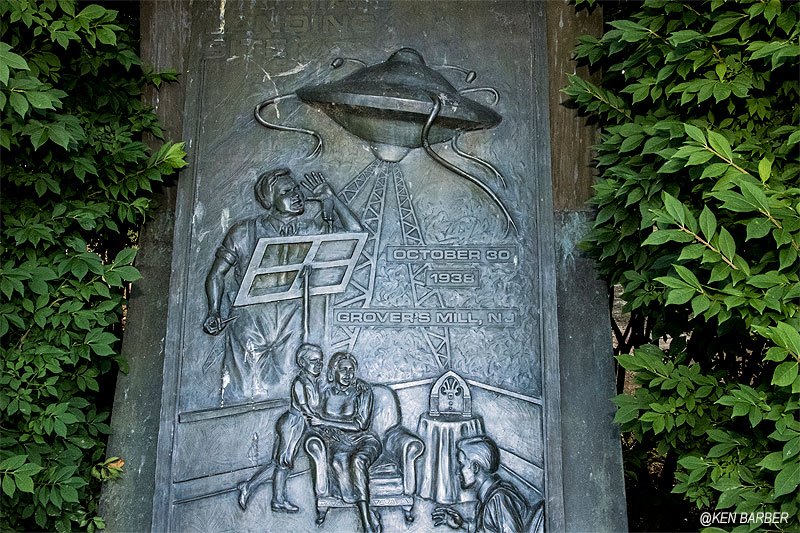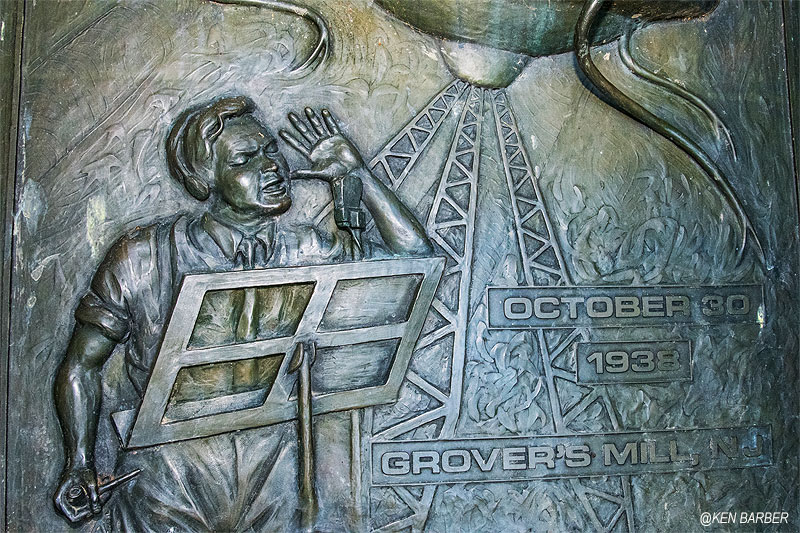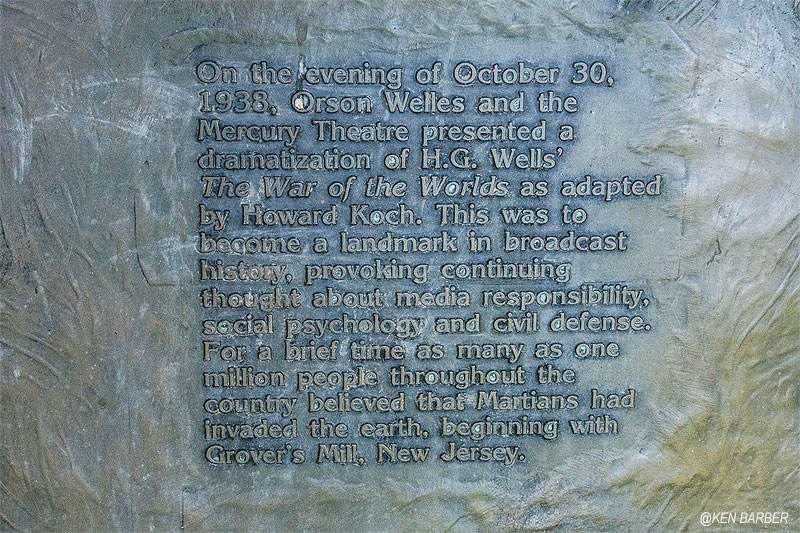 While most of the monument was easy to read, the top was worn out or stained by foliage, but it did mention the "Martian Landing Site".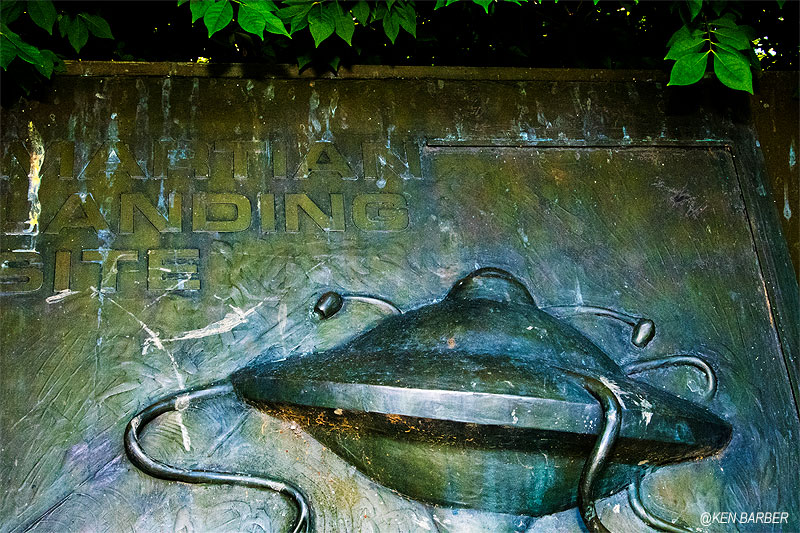 It was a fun trip and were again reminded of how a radio program over 75 years ago had such an impact on millions of people.
Click here for AUDIO of the actual War of the Worlds broadcast from 1938.
(photos - Nikon D500)