f

FORT HANCOCK DAYS - GUNNISON BATTERY TOUR
SANDY HOOK, NJ
(SCROLL DOWN TO SEE ALL PHOTOS)
October 15, 2017. Members of the Army Ground Forces Association presented demonstrations of activities at Fort Hancock during World War II.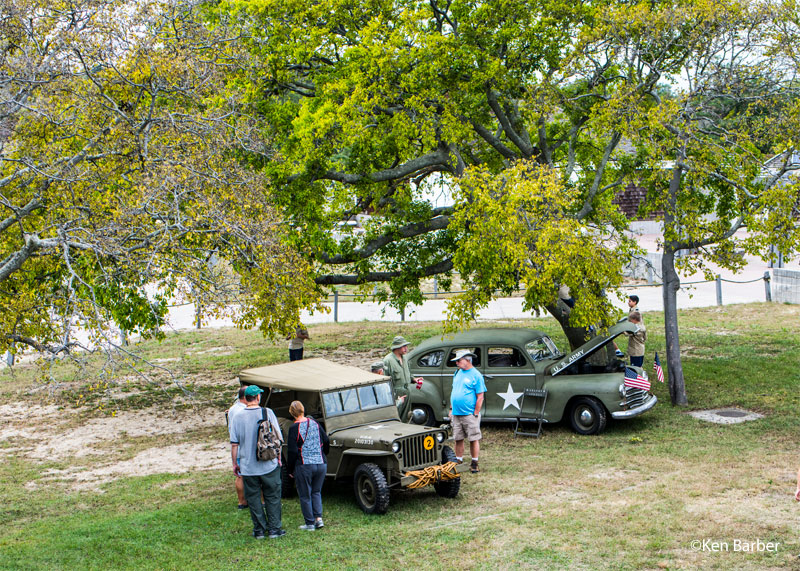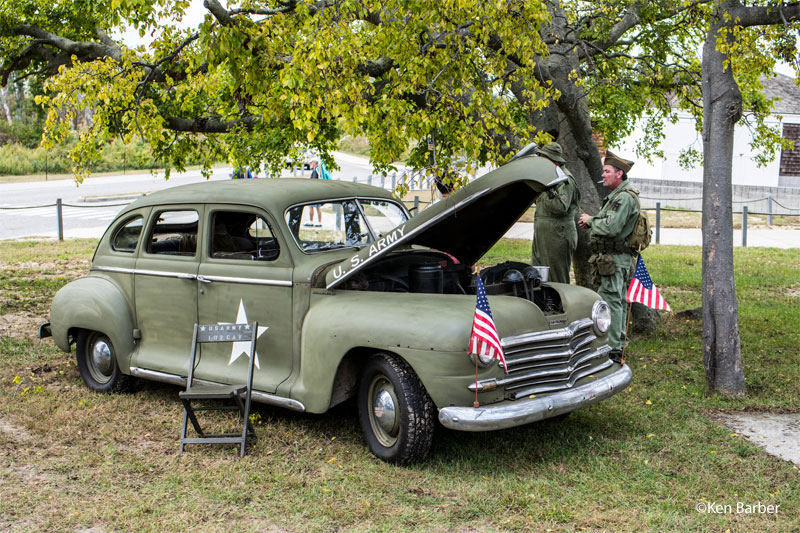 The presenters were very knowledgeable of the times and activities at the Fort. There were Cub Scouts and Boy Scouts at the presentations and they had some great questions too.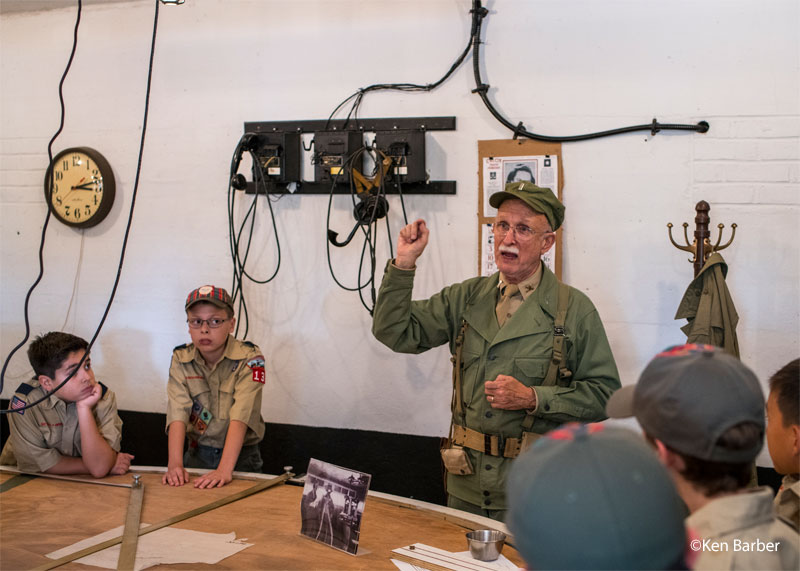 Some of the Cub Scouts were given an opportunity to run some of the machines in the maintenance shop.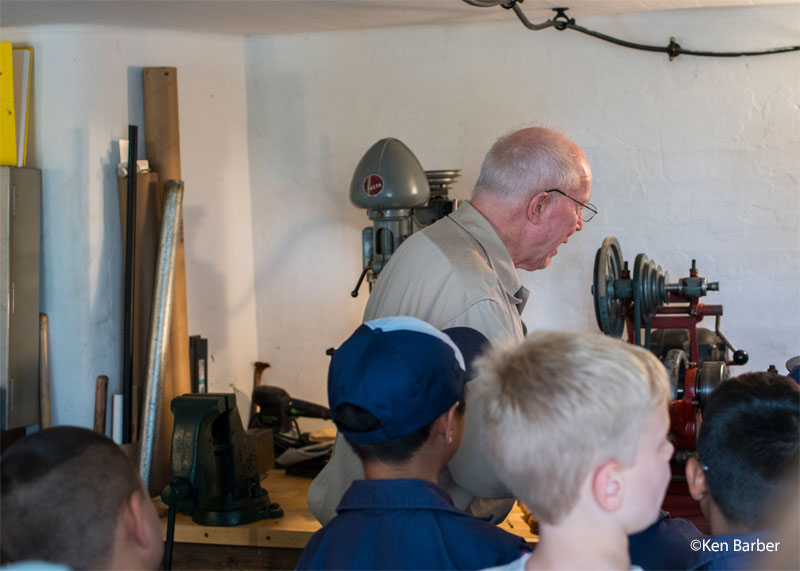 This AGFA presenter described the modern hospital during the 40's at war.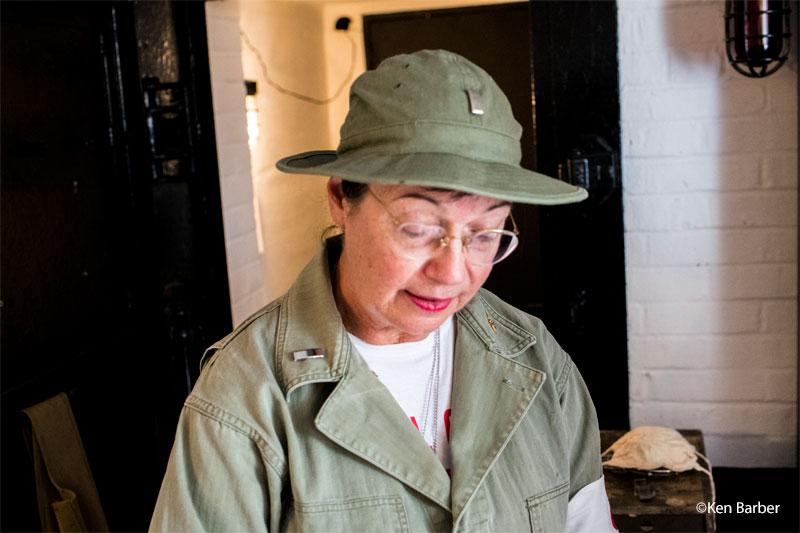 The big 6 inch guns protected the entrance to New York Harbor.
The following paragraph was sent to me by Shawn Welch, Board of Directors and Treasurer of the Army Ground Forces Association:
Battery Gunnison/New Peck served as the "examination battery" for the Harbor Entrance Control Post (HECP) from 1943 to the end of the war in 1945. In that role, it had to be able to fire on a ship at a minute's notice. In the official history of the HECP the Army states that the battery fired on 13 ships from September 1943 to September 1944. These were normally Allied or US ships that failed to properly react to orders from the examination vessel (Ambrose lighthouse ship) or the HECP proper. We believe there are many more firings and we will eventually find the log for the HECP in the Manhattan branch of the National Archives.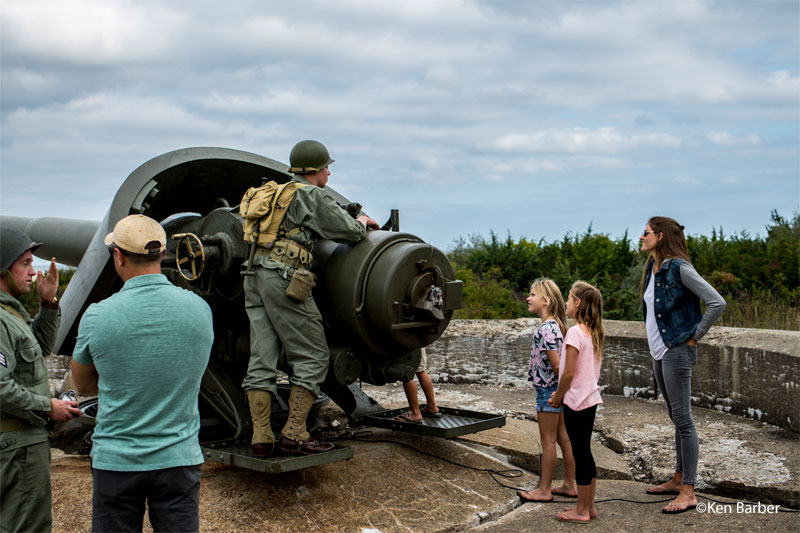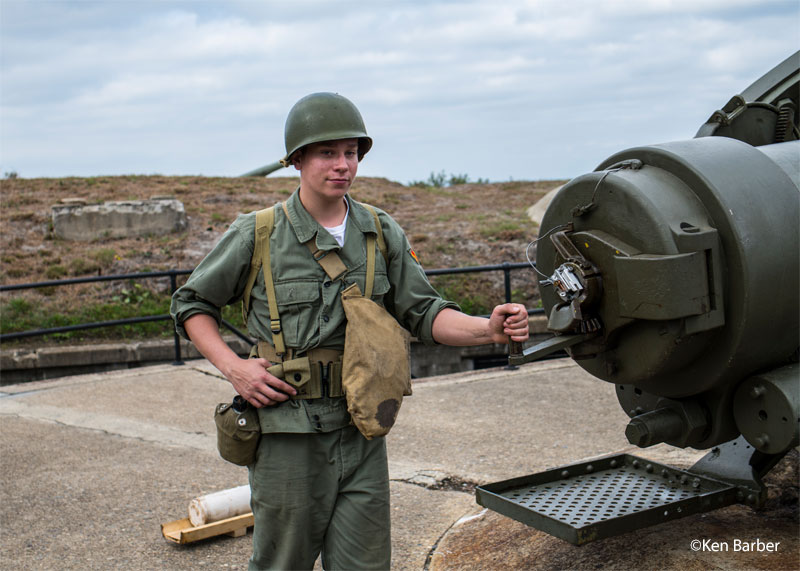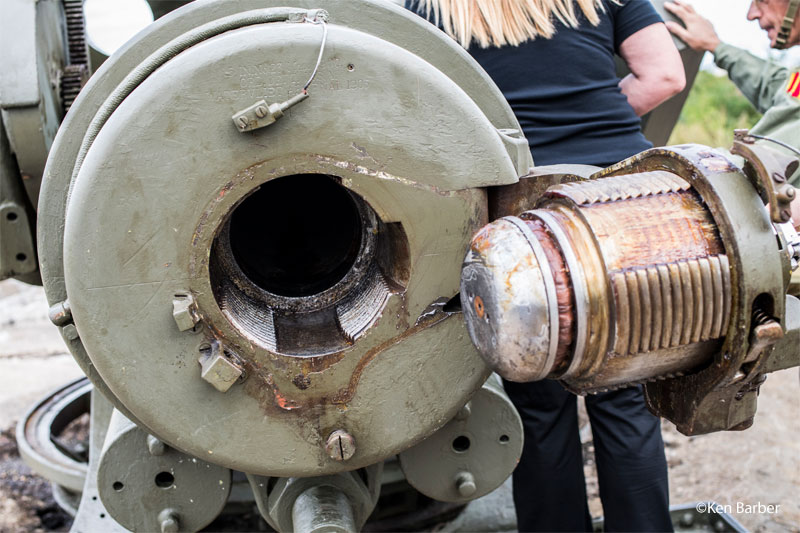 Deep within the battery was the magazine.
Sent to me by Shawn Welch:
The magazine held 600 projectiles – 400 were armor piercing and 200 were high explosive.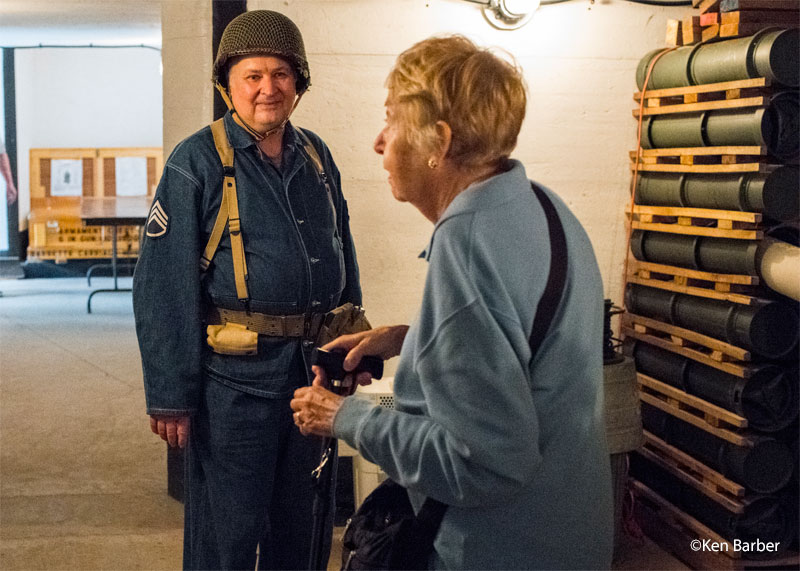 The heavy projectiles were moved from the magazine up to the guns via a hand-cranked lift mechanism.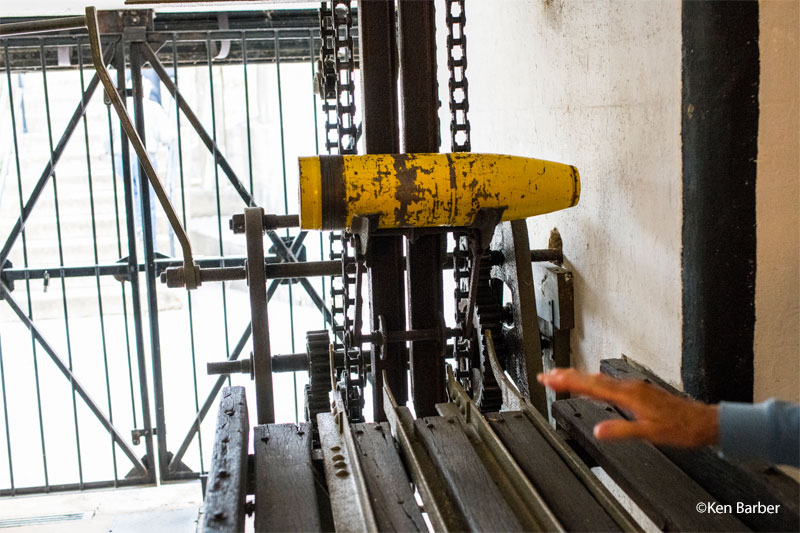 Thanks to the Army Ground Forces Association presenters, Paddy and I leaned much about the war and all the activities at Fort Hancock. It was a most instructive and enjoyable visit.
(photos - Nikon D850)