f

BLUE BOTTLE CAFE
HOPEWELL, NJ
(SCROLL DOWN TO SEE ALL PHOTOS)
November 3, 2017. Heading toward New Hope PA, Paddy and I got hungry near Hopewell, NJ when we remembered how we had such a great meal at the Blue Bottle last year, so we stopped in for lunch.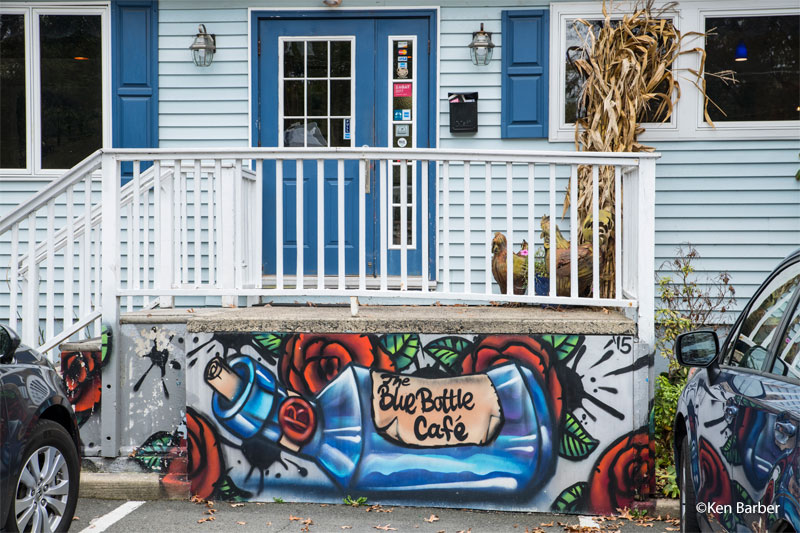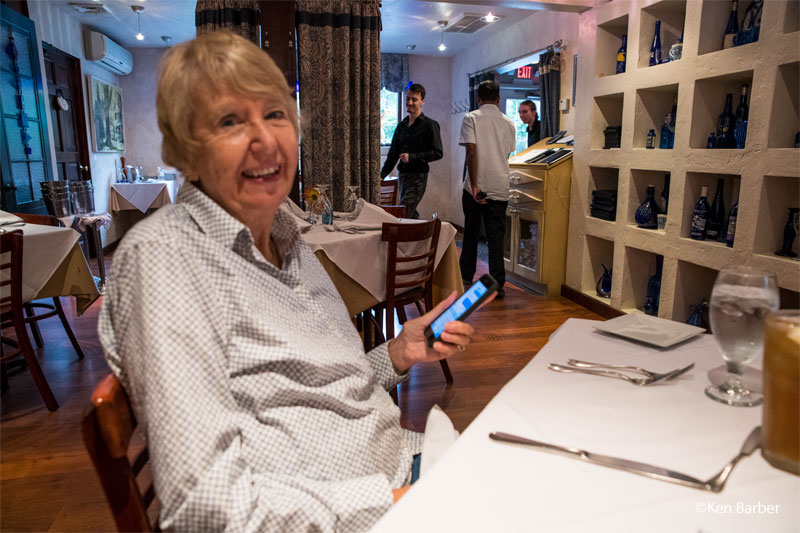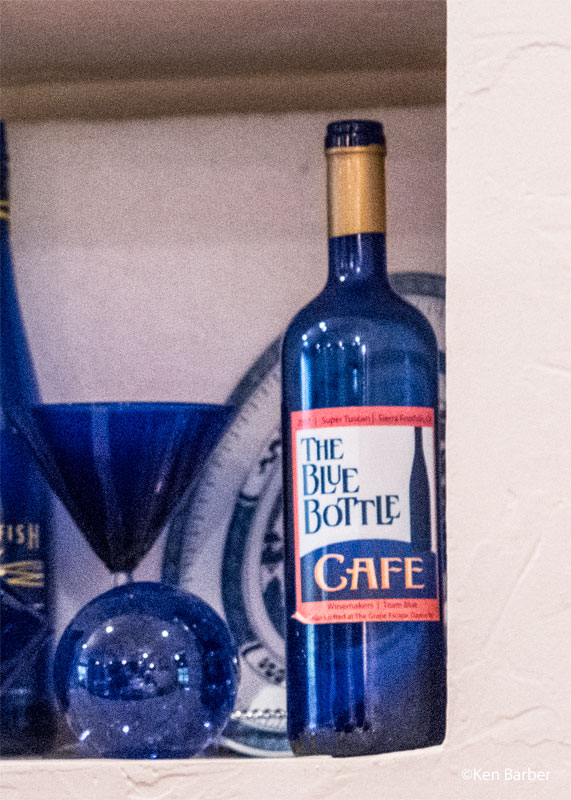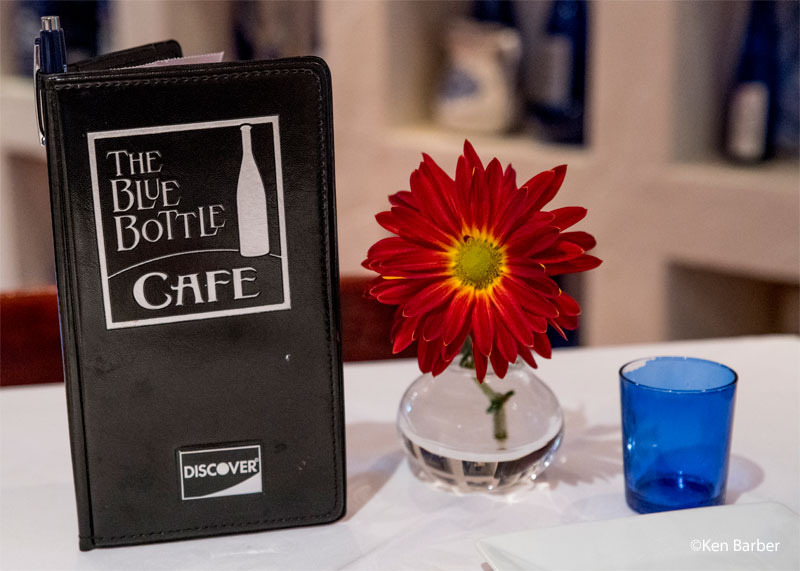 After a delightful meal, we wanted to thank the chef in person, so we were escorted into the kitchen for some photos.
Aaron Philipson, chef and a graduate of the Culinary Institute of America posed with Paddy.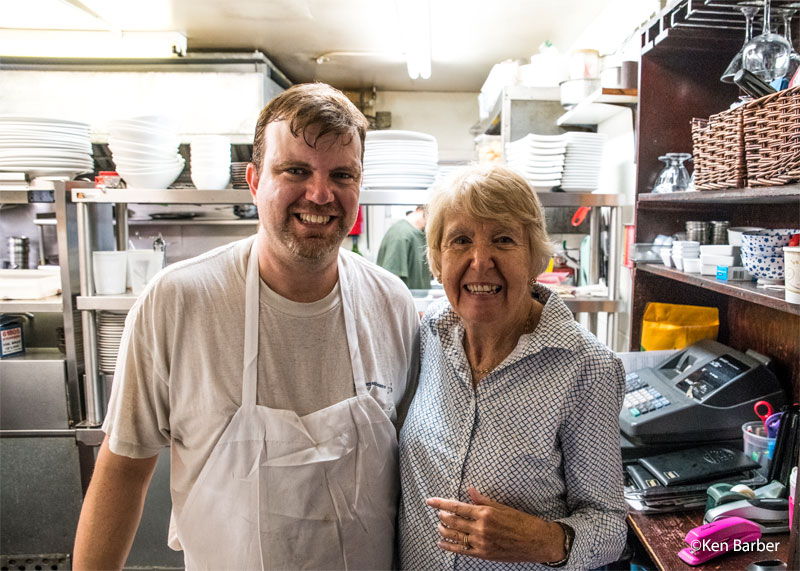 Paddy met Rory Philipson, pastry chef also from the Culinary Institute of America and co owner with her husband Aaron, for another photo.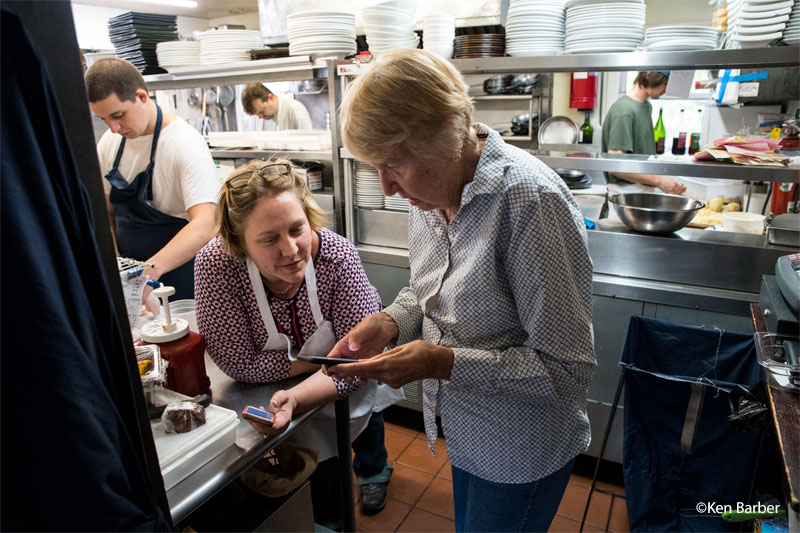 Paddy and I had wonderful meals, no wonder the Blue Bottle earned the ZAGAT 2017 rating.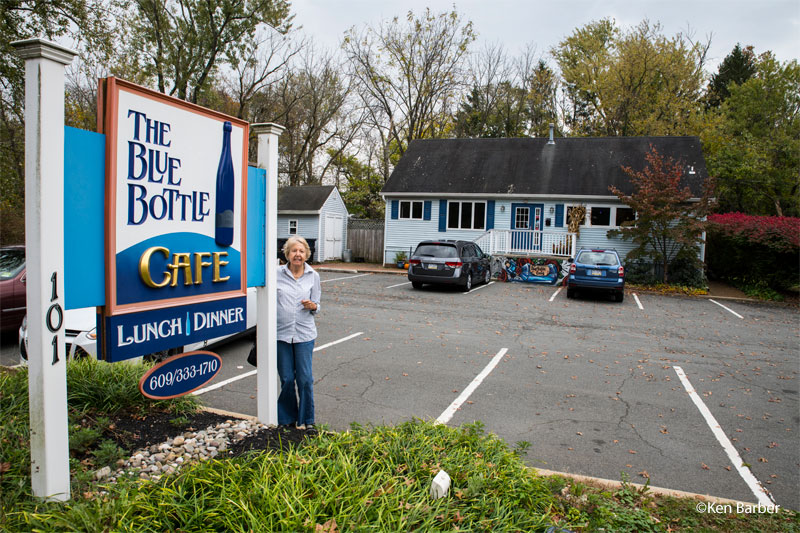 Until next time, Paddy and I headed out toward New Hope.
(photos - Nikon D850)