f

PETER BENTON - PINE CREEK RAILROAD
ALLAIRE STATE PARK, NJ
(SCROLL DOWN TO SEE ALL PHOTOS)
January 27, 2017. It was the first warm day this week, so I went to Allaire to take a couple of black and white photos.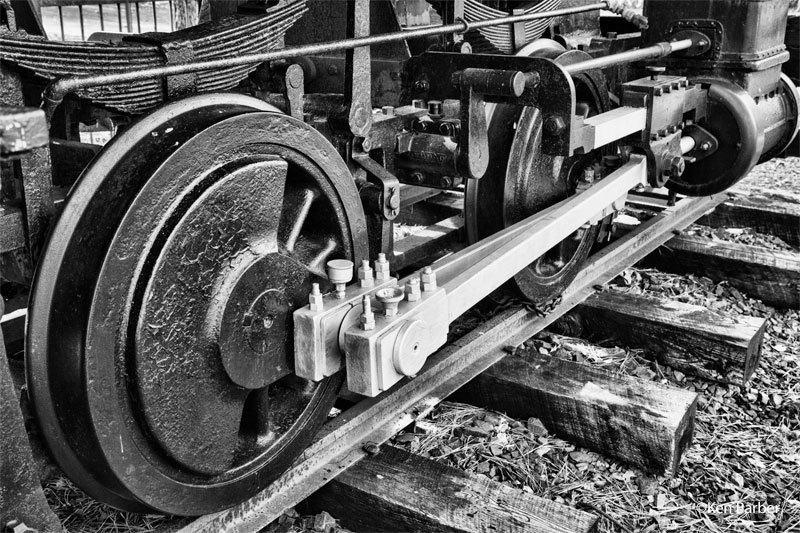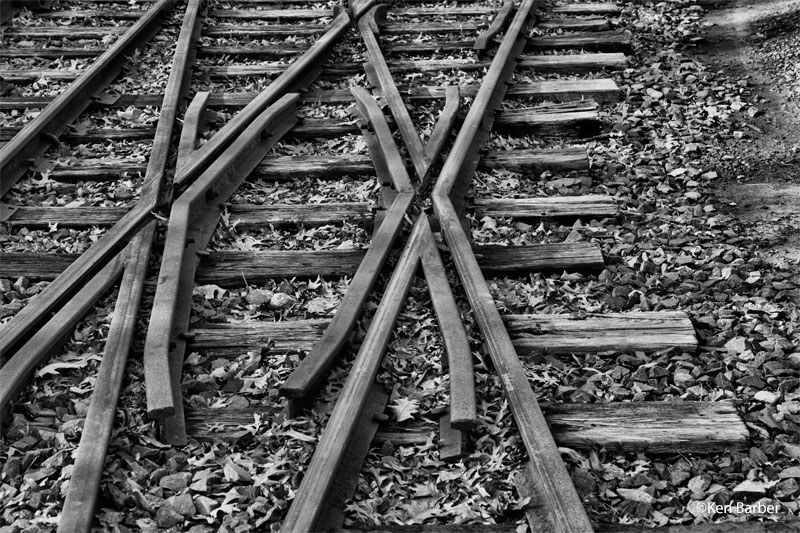 Even though the Pine Creek Railroad was not at the central location where most park visitors were today, there were still people enjoying the railroad atmosphere.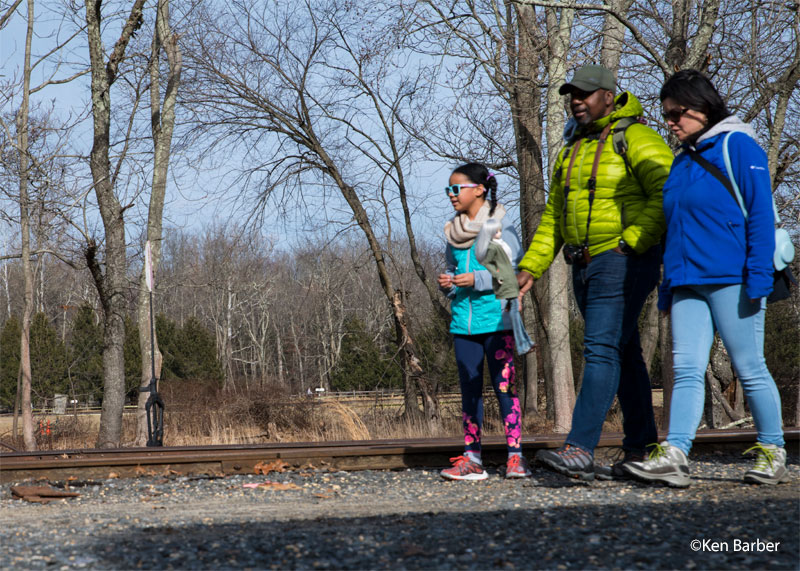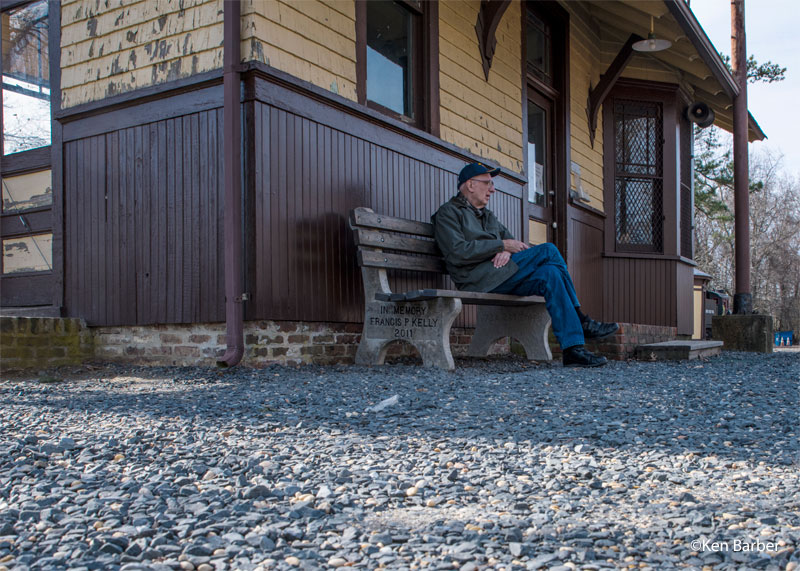 I couldn't help but notice these unique model trains near me.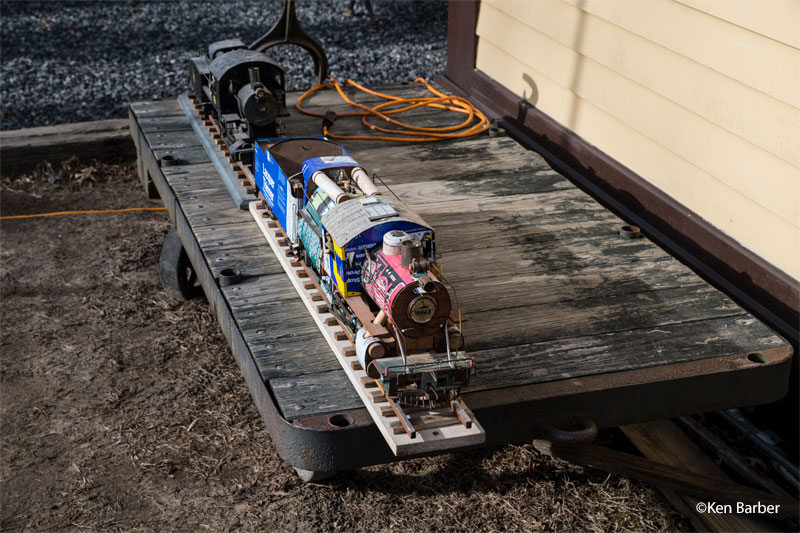 The trains were build from scratch by this man: Peter Benton. They were constructed with common household items such as an aluminum can which was once a WD-40 container.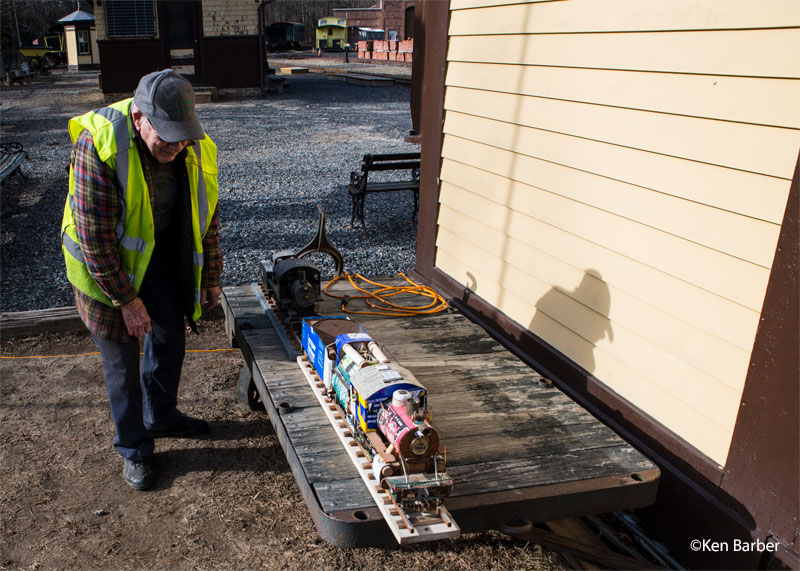 Mr. Benton has built many trains and in the summer, he brings them to the Pine Creek Railroad so the kids can enjoy them. He sets down track and the kids can move the trains with a long stick.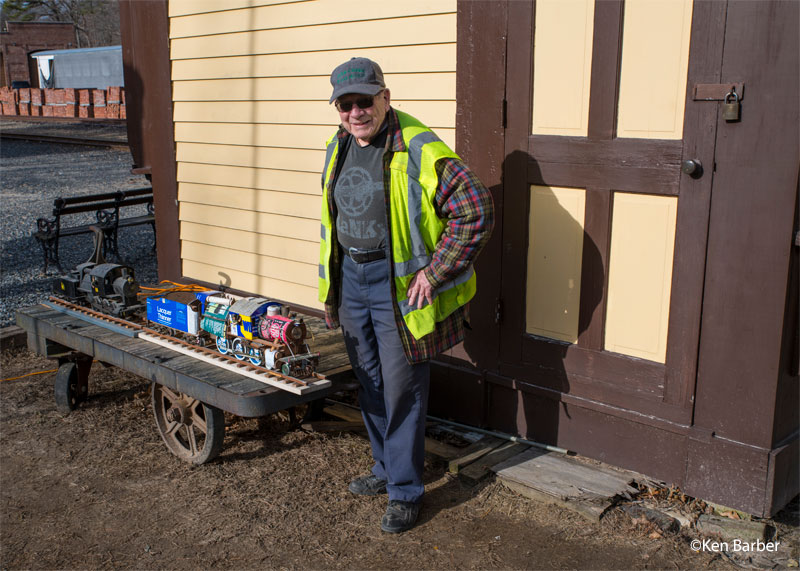 (photos - Nikon D850)